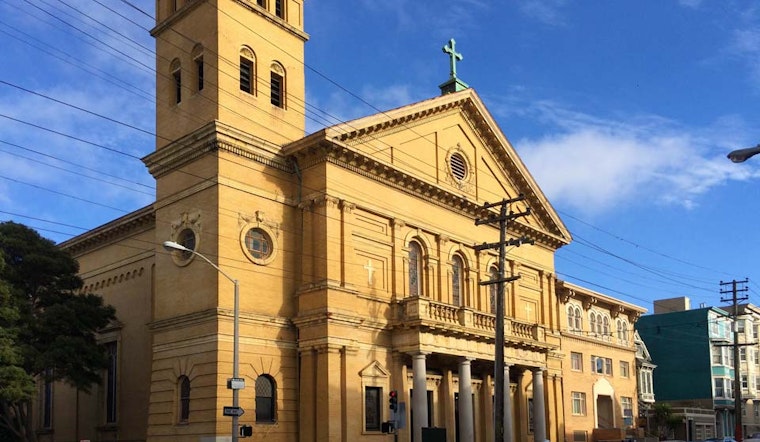 Published on September 29, 2015
Local rollerskating enthusiasts may need to find a new rink, as plans are being explored to construct five floors of residential, commercial, and community space inside the former Sacred Heart Church building at Fell and Fillmore.
The 117-year-old building has hosted regular rollerskating nights via the celebrity-friendly Church of 8 Wheels in recent years, but has otherwise been vacant since the archdiocese shut the church down in 2004 due to the high cost of seismic repairs.

After over a decade, a makeover could be on the way for the Fillmore Street building. In a Preliminary Project Assessment (PPA) filed with the Planning Department last week, property owners "554 Fillmore Street LLC" describe their plans as such:
"Conversion of vacant church to residential units, commercial/retail and non profit community center, including seismic/structural upgrade. Project would provide a range of 5-15 dwelling units. The proposal is to designate the building a Landmark and seek Conditional Use Authorization for commercial uses."
Drawings submitted with the PPA application indicate construction of a 40-car garage in the basement of the building, an open commercial space on the ground floor, and nine residential units above: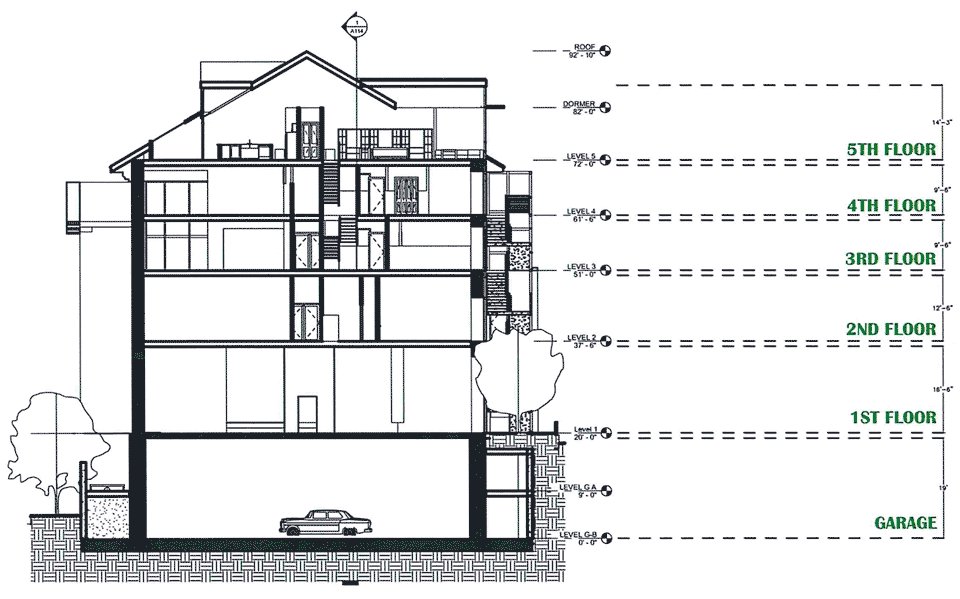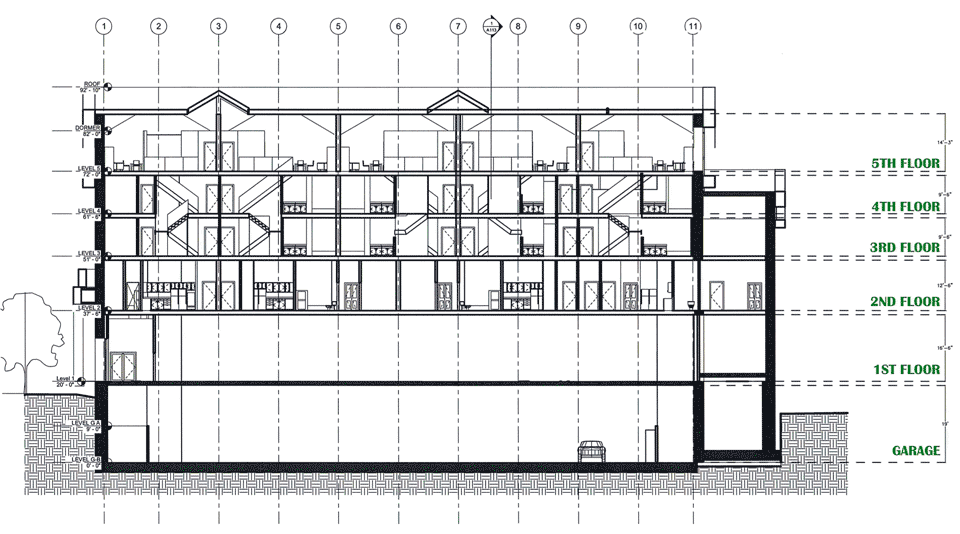 As designed, the second floor would have two studio units and two 1-bedrooms, plus a shared community room and office space: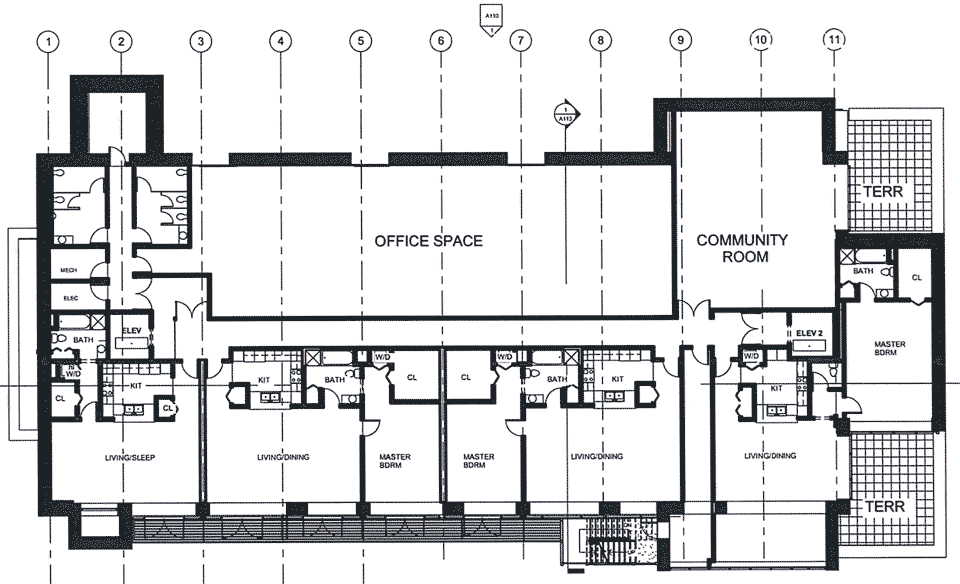 2nd floor
Above those would be five 3-bedroom units, each of which would span the three stories above. The bedrooms would be located on the third and fourth floors...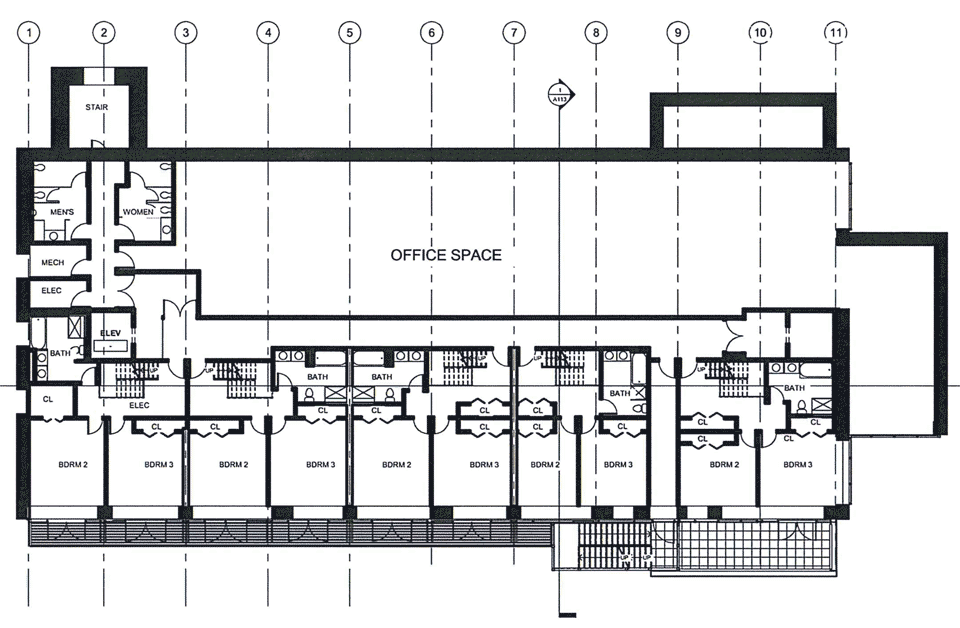 3rd floor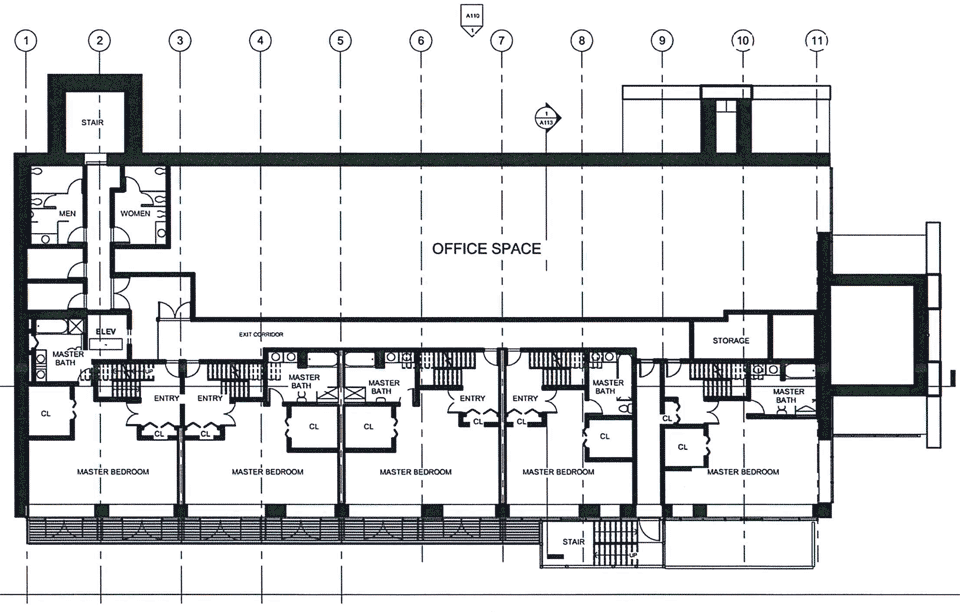 4th floor
...while on the fifth floor each unit would feature a huge open space with living and dining areas, a kitchen, a bathroom, a sun deck, and a terrace: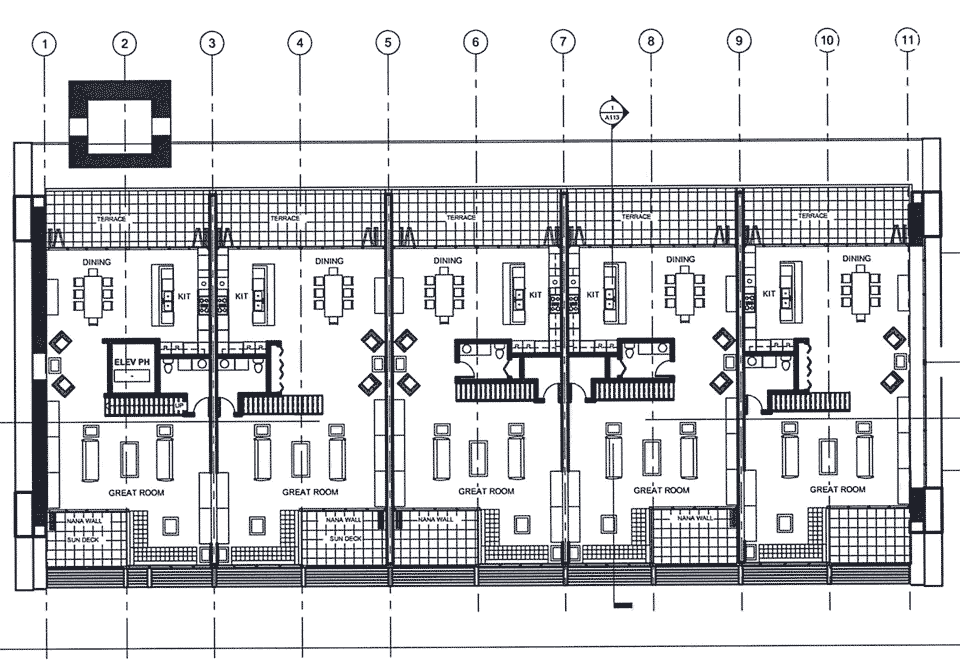 5th floor
The entire project is estimated to cost $14 million.
As we reported in May, the church and its adjoining buildings are now being considered for possible San Francisco Landmark status. "The project would need to be designated a Landmark," according to 554 Fillmore Street LLC, in order for the above project to move forward. Not only would landmark status allow for potentially lower property taxes via the Mills Act, but it might make the commercial use authorization more likely; property owners could argue that the commercial rents would help cover the cost of preserving the building.
As usual, it's worth noting that a PPA doesn't mean a project will necessarily advance; it's just a way for project sponsors to get feedback from the Planning Department about possible hurdles and pitfalls in advance. The Department now has until December 22nd to issue its assessment.