Over the summer, Alvin Garcia and chef Adam Rosenblum of the Marina's Causwells and its burger-centric Mission pop-up, known simply as Burger, announced that they planned to bring their popular burgers to a more permanent location in Mid-Market. Today, Garcia confirms that a lease has been signed.
The restaurant, called Popsons, will be located in the Warfield building at 998 Market St., which happens to be right next-door to upcoming wine bar Waystone, the brainchild of Garcia's partner at Causwells, Tom Patella. It'll also be a block away from another upcoming burger joint: Loco'l, the healthy fast-food project from chefs Daniel Patterson and Roy Choi at 57 Taylor St.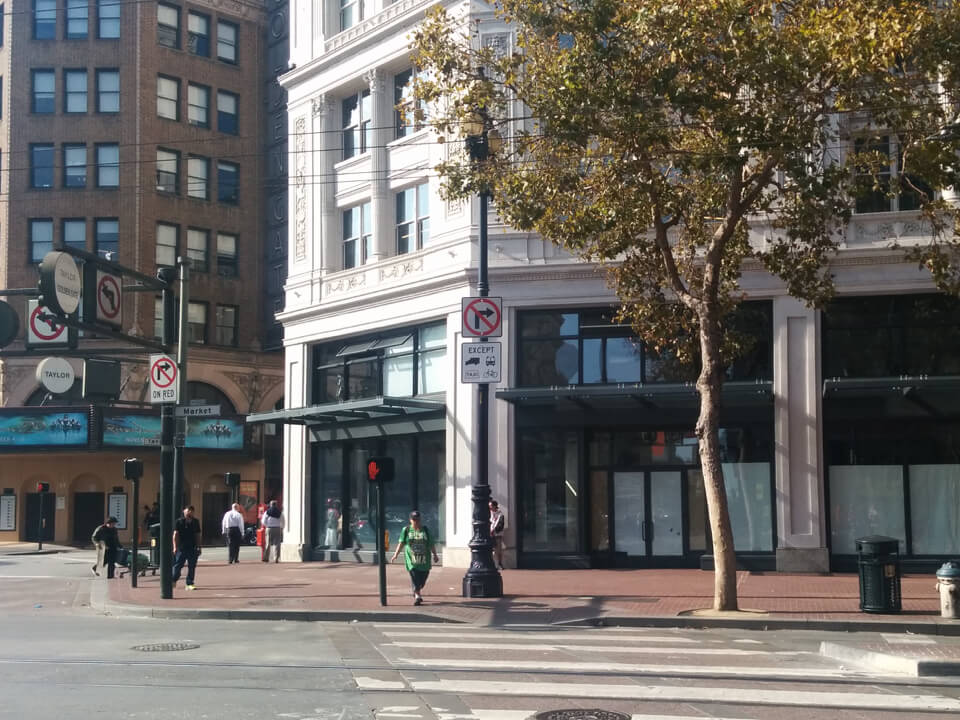 The Warfield's ground-floor unit at the corner of Sixth and Market. (Photo: Brittany Hopkins/Hoodline)

From our previous conversation with Garcia, we know that the menu at Popsons will be similar to Burger's Monday-night offering at Cease & Desist, with the burgers Rosenblum developed at Causwells alongside fries and shakes.
Unfortunately for Burger's regulars, Tablehopper reports that the pop-up will be put to bed after Monday, Oct. 19th, so the duo can focus on opening Popsons by February.
If you're planning to snag one of the last Burger burgers next week, get there early: they're only serving 150 per night, and crowds will be brisk.