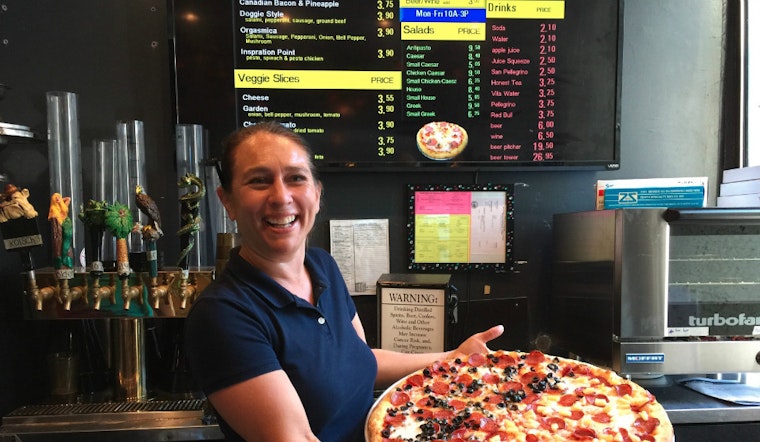 Published on October 12, 2015
Pizza Orgasmica, a lunchtime favorite for the FiDi crowd and takeout stalwart for area residents, will see some changes towards the end of the year, as it re-brands to Gochees Pizza. The other two Orgasmica locations, in Fillmore and San Rafael, will remain as-is.
"Gochees" is a play on the last name of owner Gina Gochez, one of the original owners of Pizza Orgasmica. "This [location] is now under my sole control, and I want to make it exciting and fresh," she said. "I just want to create a restaurant that has an excellent product, excellent service."
Gochez and a partner started Pizza Orgasmica 18 years ago in the Fillmore, while she still worked a day job as a nurse at UCSF. "I used to close Friday and Saturday nights," she said. "I could tell you all kinds of crazy stories." 
The FiDi store, which opened in 2007, will see slight changes to make it more inviting and to respond to customers' menu requests. Gochez's partner retains control of the Pizza Orgasmica brand.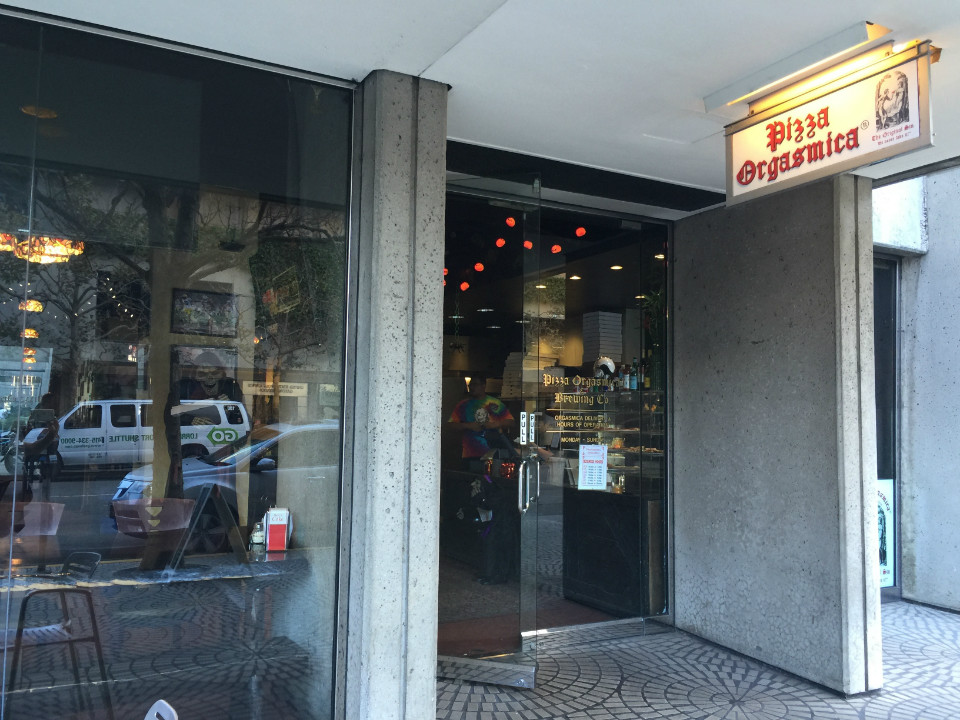 Gochez plans to tinker a bit with the cornmeal pizza crust to make it slightly thicker, and she'll rework the menu, which focuses on what she calls American-style pizza. She's already developing a "white" pizza with no sauce—just olive oil—based on a suggestion. Some pizzas will be simpler, such as the margherita with tomato, basil and mozzarella di bufala, while others will feature more gourmet ingredients like prosciutto and arugula. Classics like the combination and vegetarian will remain on the menu.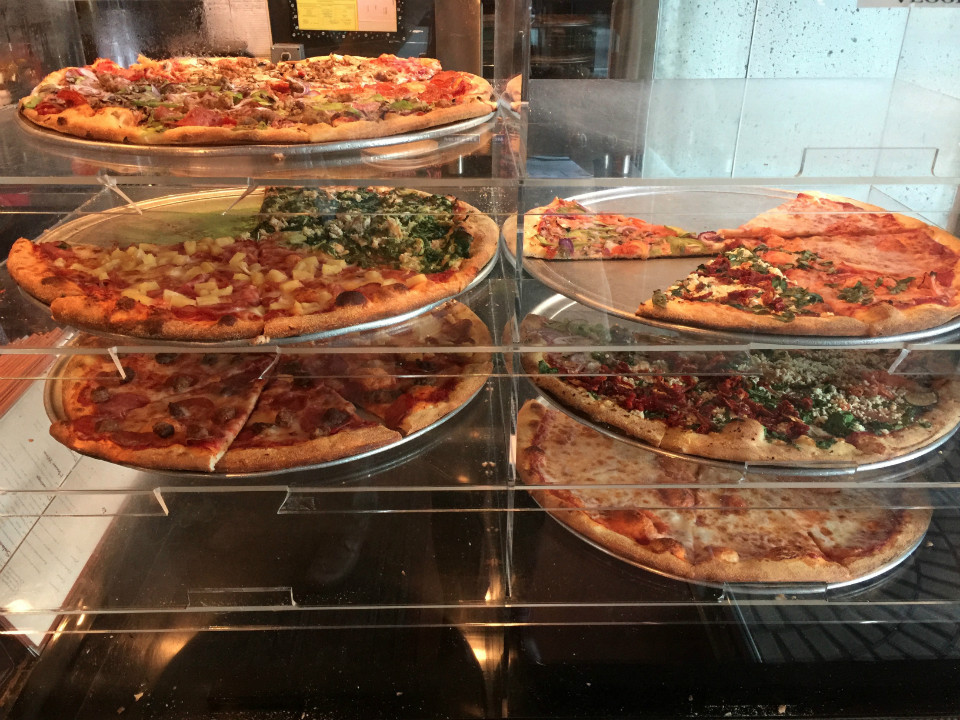 The interior will change slightly to be more "gallery-like," with fine art photography on the walls, but don't expect major design changes. To appeal to dine-in customers instead of just those grabbing slices to go, Gochez is also working on retraining staff and teaching them table-service skills. "I've hired an excellent manager," she said. "I'm trying to put the fire in them that we can be more."
Look for a Gochees Pizza Facebook page in coming weeks, where you can give Gochez ideas of what you'd like to see; a new website is forthcoming, too. Prices will remain roughly the same, and lunch specials and happy-hour prices will continue. Two slices and a soft drink at lunch are $7.75, and from 3–6pm Monday–Saturday, a slice and a glass of wine and beer is $7.50. (Gochez said she doesn't do enough business to sling pies on Sundays.)