Ever notice the interesting window displays at 2331 Market St.? Sculpted out of mosses, stones, succulents, wood, and other items found in nature, the creations displayed at IXIA, the 32-year-old Castro floral shop owned by Gary Weiss, can often draw crowds to its windows. We met with Weiss to learn more about the creative process behind the displays, the items he sells, and his love/hate relationship with operating a business in the Castro.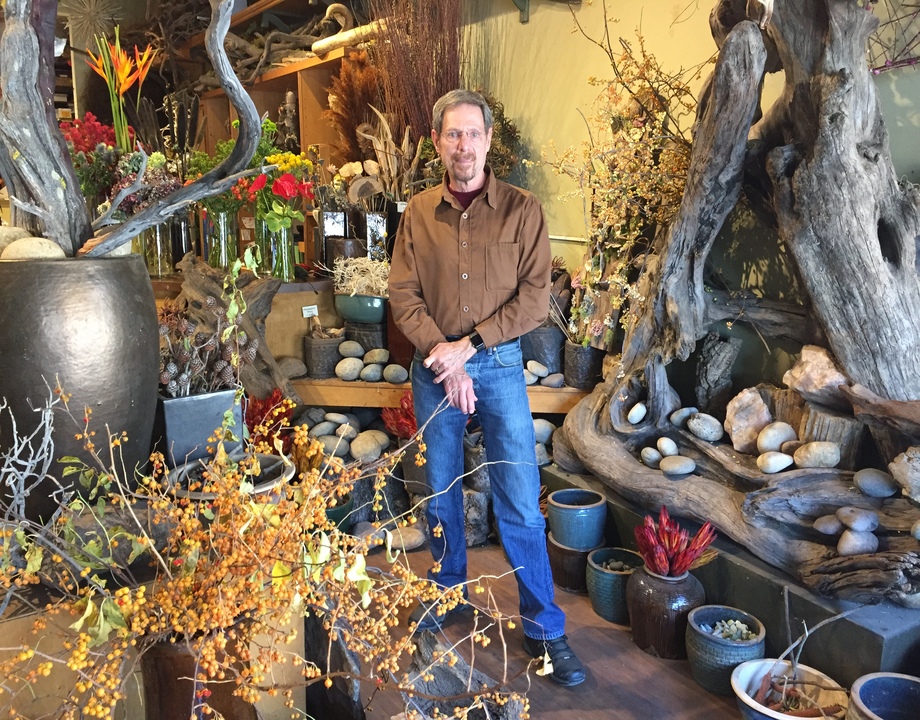 IXIA owner Gary Weiss.

Weiss, who's been running IXIA since 1983, says he's developed his aesthetic as an alternative to conventional floral decor. He aims to create work that's "sculptural, unusual, and unexpected."
Originally from New York, Weiss traveled around the world at a young age and "settled" in the Bay Area in 1971, although he told us that he still has a bit of wanderlust. "When I first moved to the Bay Area, I became interested in plants and spent some time at the Zen Center before eventually opening up a flower stand near Stonestown," he explained. Eight years later, he made the move to Market between Castro and Noe, and IXIA was born.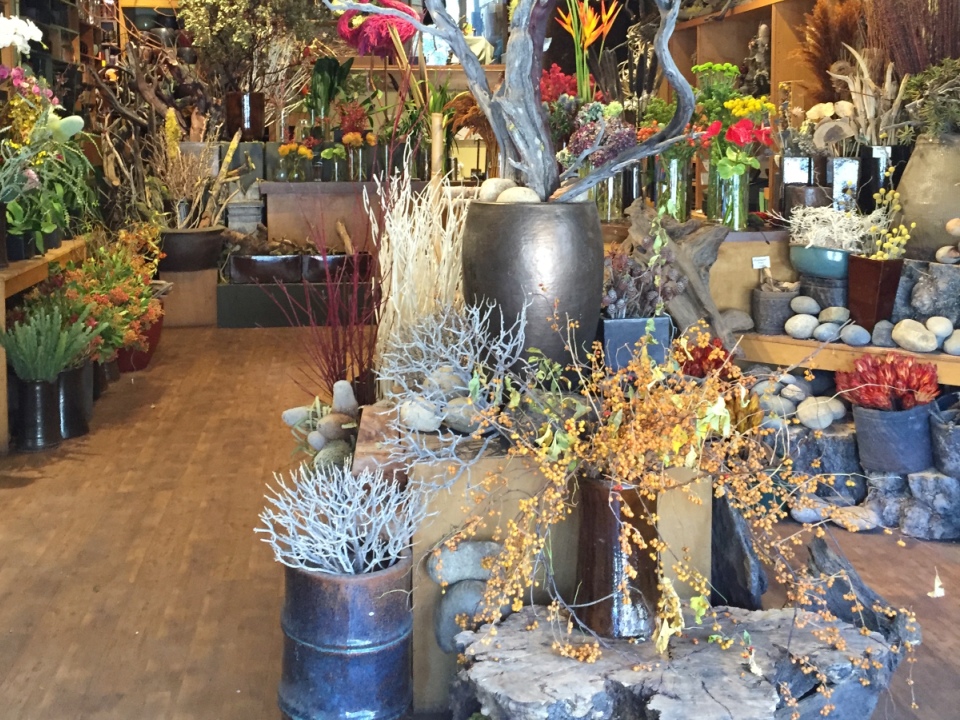 In its early years, IXIA (which is named after a genus of flower native to South Africa) stood out because it didn't display mums and balloons in the windows, like all other florists seemed to be doing at the time. "Our first window display was just one arrangement in each window," he told us. "It was very minimalist, with a Japanese/Asian, architectural flair. We didn't want to put out gobs of flowers; instead, we did things that distorted nature."
Weiss and his employees create a variety of arrangements, using flowers, sticks, branches, driftwood, mosses, pods, and other unique items. While some items come in from a local wholesaler, many of the dry components come from all over the world. "We have a lot of things that we order by request," Weiss said. "They come from many different sources."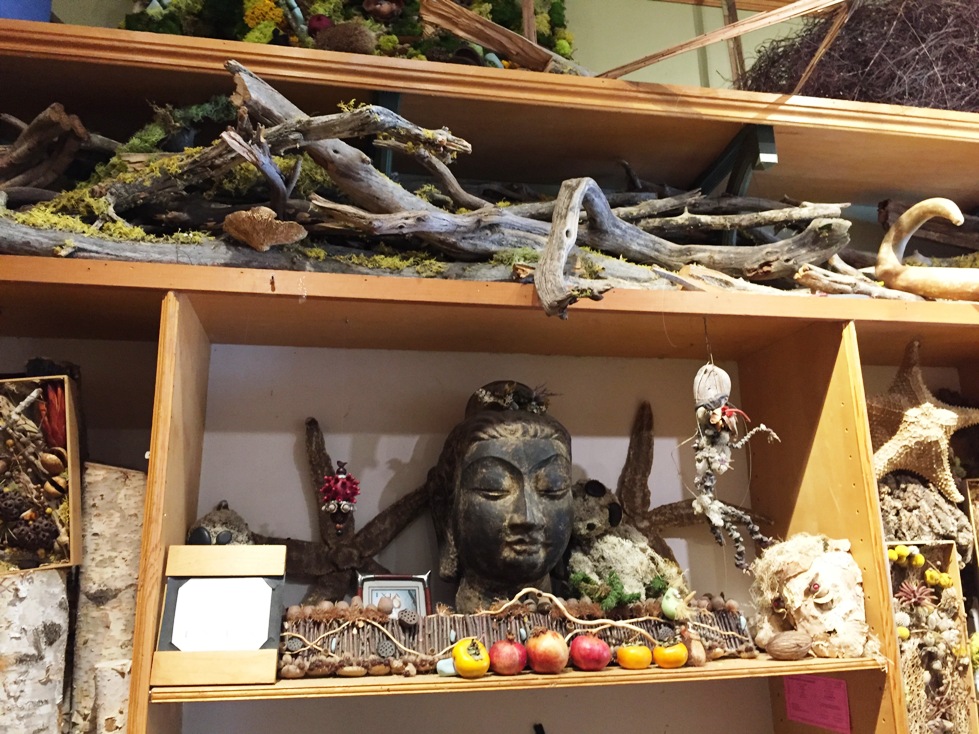 Weiss believes the Castro is an ideal neighborhood for IXIA, because the LGBTQ and art communities "appreciate unusual things that are unexpected and sometimes strange."
But operating a small business in the area has its challenges. "The biggest problem in the area is Les Natali," Weiss said. "He's a curse to the neighborhood. He doesn't rent anything out, because he owns everything. But there's a limit to how much you could make, so stores remain empty. He's out of his mind."
"All these things that are happening in the city—all the new construction that has come into the neighborhood—there's been an infill of projects, so every gas station is becoming a high-rise building. It has made an impact. So now when they measure the vacancy percentage in the city, what makes us look worse than other neighborhoods is Les Natali. We can't easily have formula retail in the neighborhood, and because of that, all these new buildings with a zillion square feet of ground floor retail space are remaining empty."
But despite some of the stresses of operating a business in the Castro, Weiss told us that he's grateful for his landlord and plans to stick around for a long time.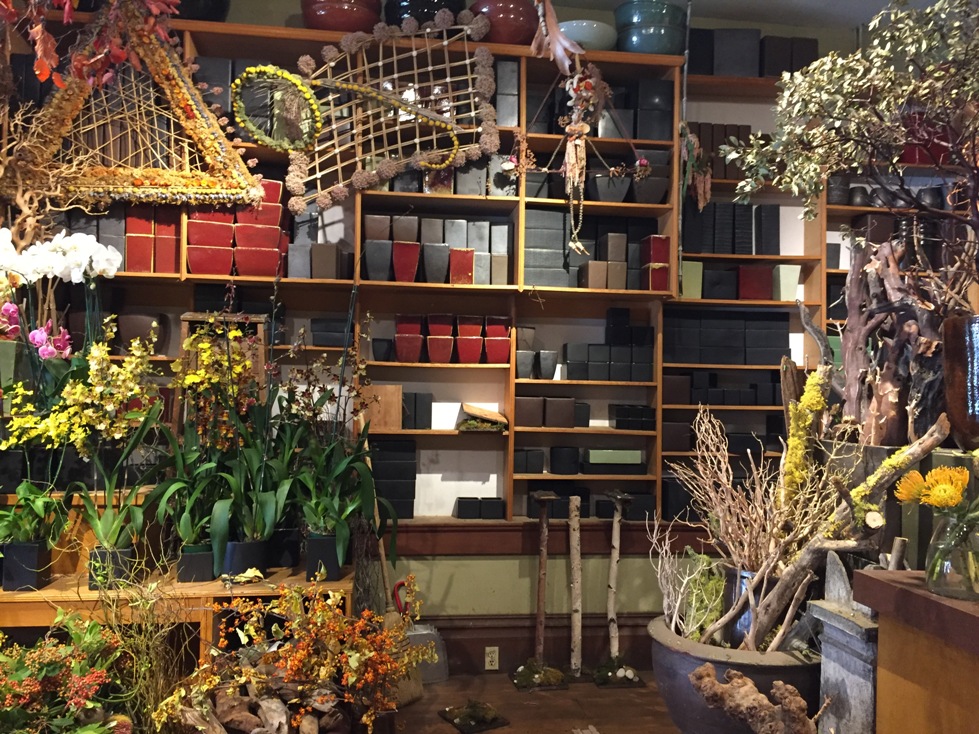 IXIA gets some walk-in business thanks to those unique window displays, but most of their business comes from commercial accounts and over the Internet. They have an online store, although visiting the store in person and soaking up the sights and smells is an experience on its own.

Weiss said that in addition to IXIA's window displays and website traffic, the shop is attempting to be more active on social media. "We recently created an Instagram account, and we're really excited about it."
You can learn more about the services offered and about Weiss on IXIA's website. If you have a favorite IXIA window display from its years of designing, share it in the comments.