Three months ago, Lucky 13 was abruptly forced by the Department of Alcoholic Beverage Control to close down its patio, due to licensing issues. But fans of open-air drinking can finally return to the fold, as we've just gotten word from bar manager Martin Kraenkel that the patio has reopened.
"ABC approved it, and we are completely legal," Kraenkel said. He told us that the three-month closure was "painful," but considering the amount of paperwork they needed to file, the reopening "actually occurred in record time."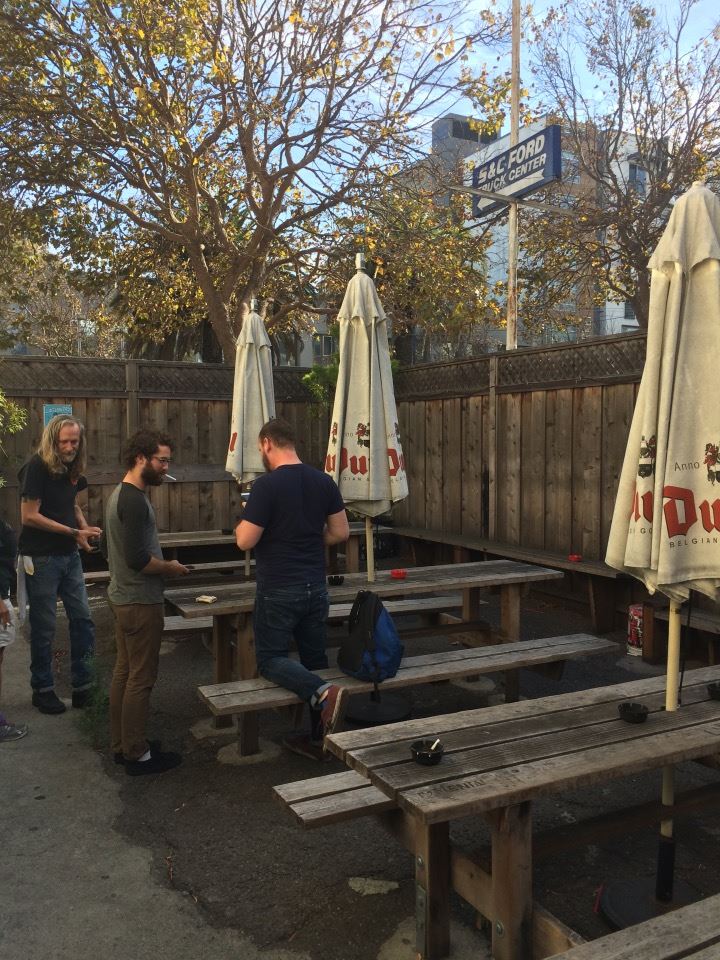 Photo: Martin Kraenkel/Facebook
"Being stuck inside, I played a lot more pinball than I normally do," said Anthony, a Lucky 13 regular. "I'm relieved that it's open, and I'm excited to drink Plinys on the patio again."

"I'm super happy to have Lucky 13 back to normal. Having the patio closed was like having your best friend grounded," said Francesca Lord, another longtime regular and neighbor. "Finally, they can come out and play again, and there is much rejoicing throughout the land!"
"Seriously, Lucky is an important place for a lot of people," Lord continued. "It's not just somewhere to get a drink. The bartenders and regulars are some of my favorite people on the planet, and the patio is like a family room for a lot of us. It's just great to have it back."
Kraenkel urged patrons to swing on by, and thanked everyone for their understanding and patience.