Flatiron Wines & Spirits, a popular Manhattan retail shop, is opening a sister shop here in the Palace Hotel (2 New Montgomery St.) in the former Kyo-ya sushi restaurant, which closed in 2012 after 20 years.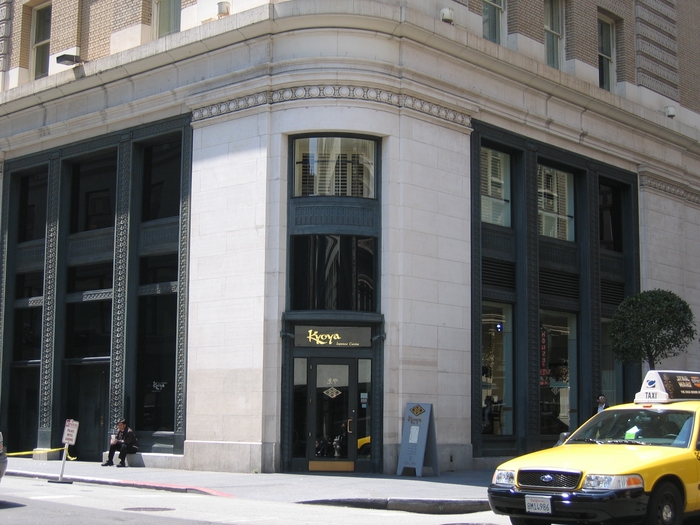 Kyo-ya. Photo: Kevin Y./Yelp
Flatiron Wines—so named because it's in the shadow of the Flatiron Building at 929 Broadway between 21st and 22nd streets—opened in May 2012; this is its second outpost. It's known for its comprehensive selection of small-production boutique bottles from all of the world's major wine regions. Manager Beau Rapier, who's moving from New York to the city to helm the business, said it's too early to give specifics such as expected opening dates, hours or other details. But an article on DrVino.com said it's opening in January 2016 and will also sell spirits.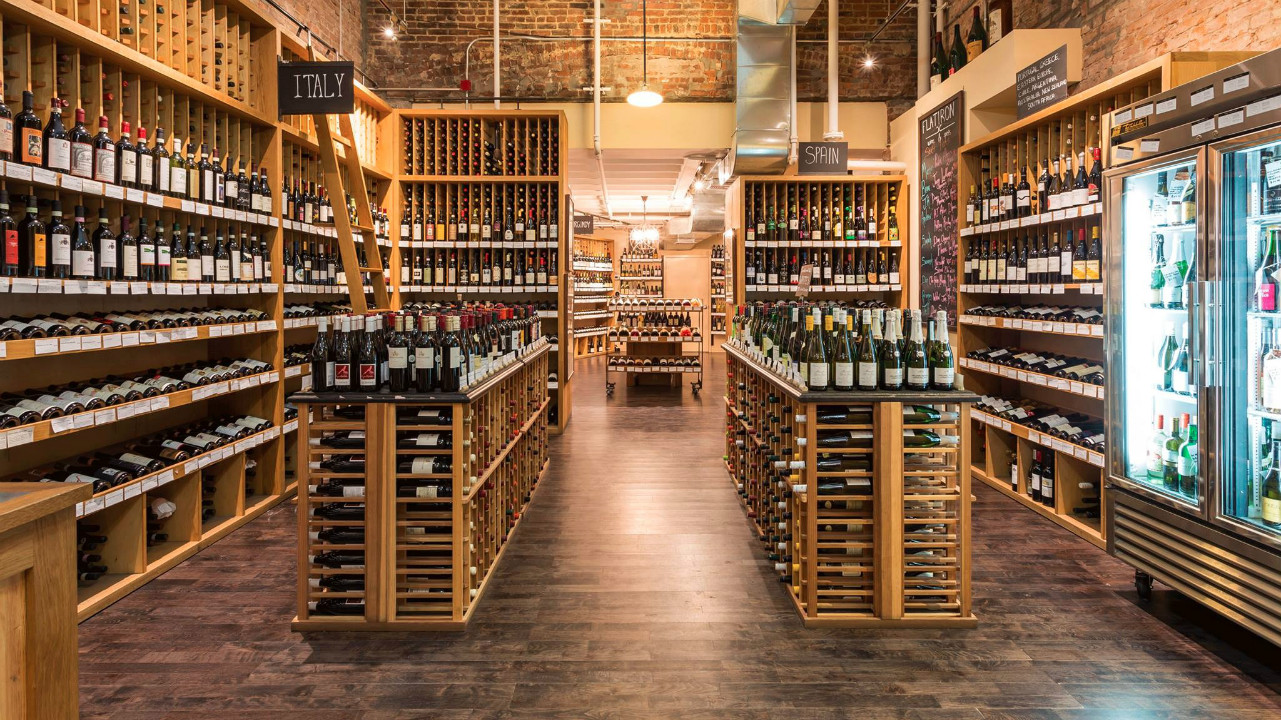 Flatiron Wines' New York shop. Photo: Flatiron Wines/Facebook
Rapier said the store will have the same name and cater to the local clientele with an expanded selection of California wines. Bottles will cover a wide range of price points, from the $10 "grab and go" vino for that night's dinner to collectibles in the three and four figures. He also said they expect to offer classes, tastings and special events, telling us, "Wine education is a big focus here for us in New York."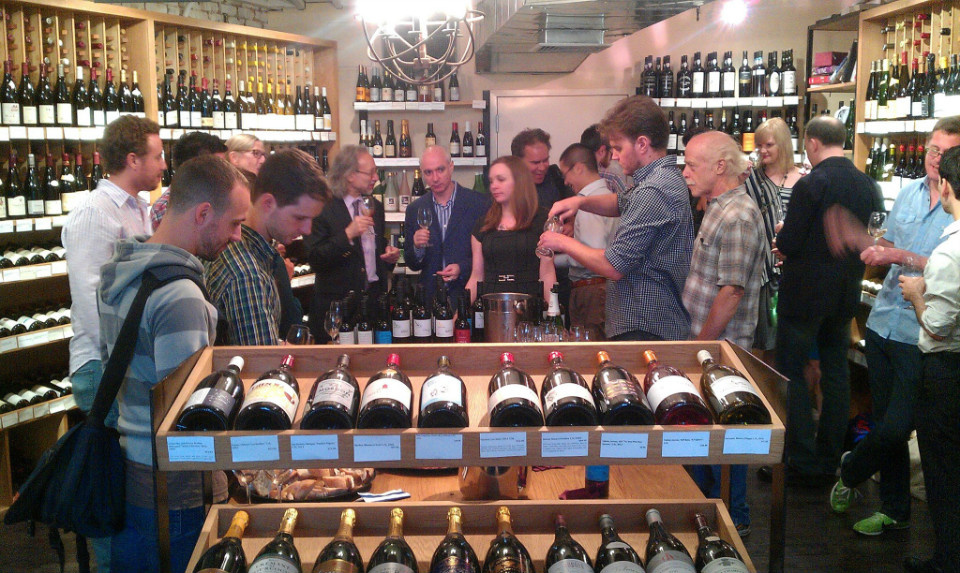 Photo: Flatiron Wines/Facebook
Flatiron Wines considered several cities for expansion, Rapier said, but chose San Francisco because "like New York, it's a culinary capital. It has access to customers throughout the Bay Area who are regularly interested in food and wine." They like the FiDi location because it has all of the same elements that have made the shop successful in Manhattan, he said: An urban core with plenty of business life and a growing residential population, thanks to development in nearby SoMa.
Bicoastal small businesses are not exactly unusual. Mission Chinese Food expanded from the Mission to Manhattan, and Rosamunde Sausage Grill has locations in San Francisco and the East Bay as well as Brooklyn. And Tadich Grill, a city institution since 1849, just opened an outpost in Washington, D.C., to name a few.
But with the expansion of K & L Wine Merchants (638 Fourth St.) into a larger space at 855 Harrison St. next week, and a slew of other notable independent wine and spirits shops in the vicinity—from Cask (17 Third St.) to Ferry Plaza Wine Merchant in the Ferry Building—it'll be interesting to see what Flatiron Wines offers that's unique in the market.