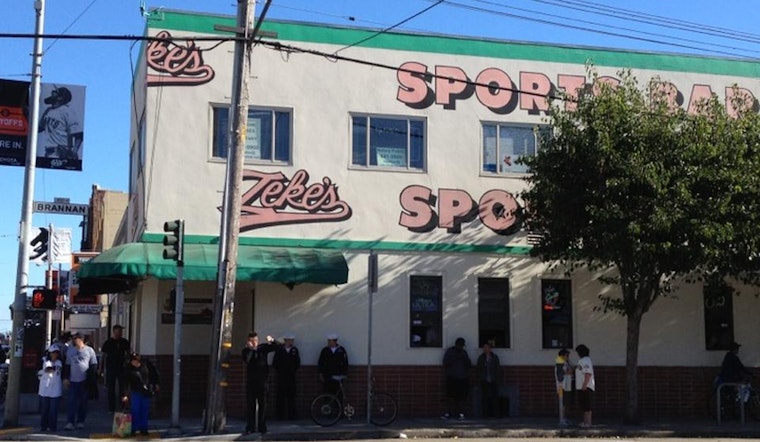 Published on October 06, 2015
To the despair of both tipster John Doe and loyal contingents of Giants, Packers and Kentucky Wildcats fans, Zeke's Diamond Bar at the corner of Third and Brannan streets is set to close Saturday, Oct. 10. The news is a particular blow to neighbors still reeling over confirmation that Third Street dive Dave's is also set to shutter.
Zeke's is not closing by choice, said Eileen Chen, who's worked at Zeke's for twelve years and been a partner in the business for two.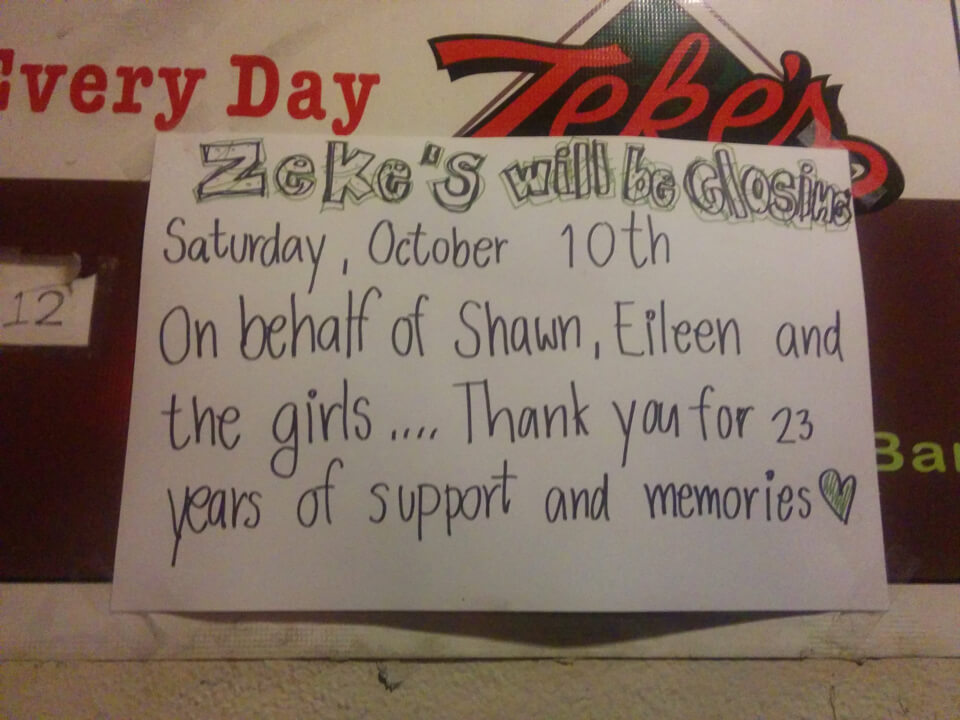 Photo: Brittany Hopkins/Hoodline

In May, Chen's business partner—who managed the bar's financials—said he'd re-sign their lease as soon as he returned from a trip to Thailand. Unfortunately, while there, he died suddenly, and the lease went un-renewed, she said.
When Chen learned that the lease had expired and contacted the landlord, she was told that it was too late, she said. And while she was allowed to re-apply, the landlord chose a new tenant.
"The landlord didn't feel sorry about it, just wanted us out," Chen said. She also speculates that the new tenant was chosen because it offered to rehab the bar's aging ceiling and floors, which she and her partner were unable to do.
Many regulars call Zeke's the last dive bar in the area, Chen said, noting that there are very few bars left with wood paneling adorning the walls. Other bars around the neighborhood "try to be fancy and charge you more for your drink," she added.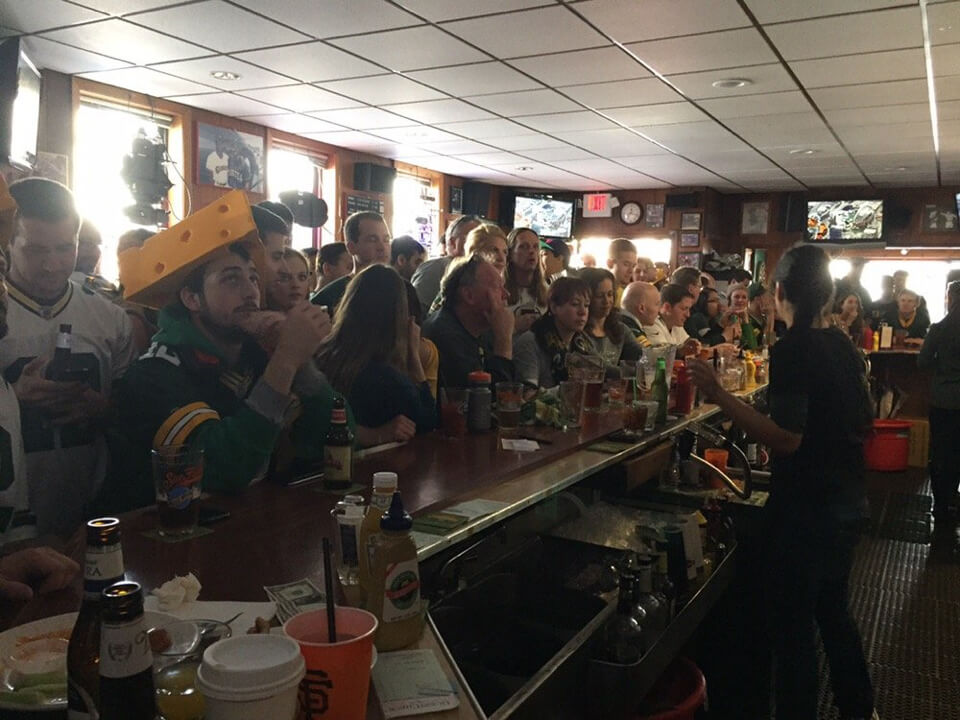 Zeke's, packed with Packers fans during this year's playoffs. (Photo: Zoe D./Yelp)

While she said she is interested in finding a new location, given all that's happened over the past few months, she's ready to take a vacation. Before that, though, she's encouraging the neighborhood to stop by Friday and Saturday to help mark Zeke's last hurrah.
We'll let you know what's next for the space as we learn more. In the meantime, share your memories of Zeke's in the comments.