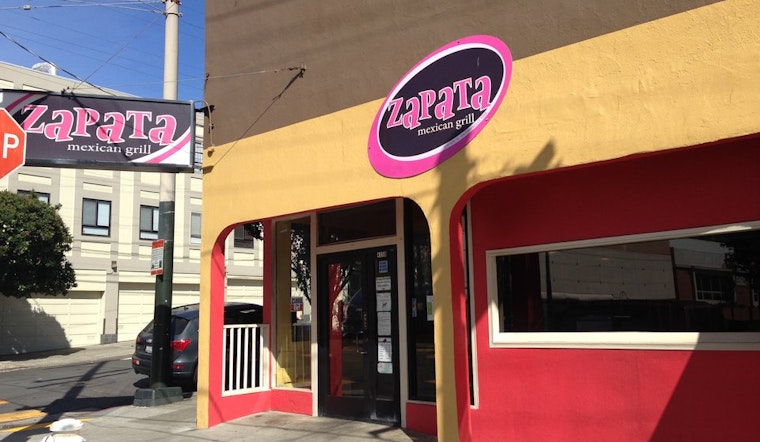 Published on October 12, 2015
Last month, we shared the news that 22-year-old Castro restaurant Zapata Mexican Grill was set to close, due to failed lease negotiations with landlord Les Natali. Now, the BAR reports that Zapata owner Jorge Perez and Natali have verbally agreed to a one-year lease extension, which would extend Zapata's run at 4150 18th St. until October 31st, 2016.
Perez told the BAR that he had originally sought a five-year lease, but that the one-year extension nonetheless helps. "We are happy that we have some more time to save some more capital and to find a new location. It is not what we really wanted—we wanted a long-term lease—but he is not willing to do it."
It appears that Natali's willingness to extend the lease may be due to support from locals. In a post on Zapata's Facebook page, the restaurant thanked patrons and locals for writing letters to Natali, showing their support for Zapata and encouraging Natali to work with Perez.
The Castro Merchants also sent a letter to Natali when Zapata's closure was announced, expressing "grave concerns" with the continuing vacancy of his other properties and the possibility of Zapata being added to that list. Natali currently has three vacant spaces in the Castro: 4144 18th St., 541 Castro St., and, most notably, the former Patio location at 531 Castro St. That space, which has been closed for 15 years, has recently had ongoing (and delayed) promises of becoming a Hamburger Mary's.
Natali confirmed the possible lease extension for Zapata in an email to the BAR. "Now it's just a matter of the attorneys agreeing on the extension agreement," he said. We'll keep you updated on any further developments, including when the new lease is officially signed.
Thanks to Daniel for the tip.