Published on November 12, 2015
Walk by 705 Geary St. this afternoon and there's a good chance you'll find Elephant Sushi owner/chef Tamir Erdene inside the freshly-renovated and dimly-lit sushi bar, squaring away final preparations. But you'll still have to wait until Dec. 1st for a first taste of the sushi spot's third outpost.
The menu at Elephant Sushi #3 will be much like the award-winning Hyde Street location's, Erdene said, but will feature even more of an omakase (chef's choice) menu. (The other location, at Golden Gate and Larkin, is geared exclusively to the lunch crowd, and is thus more casual.) 
One major difference is the restaurant's size. The new Elephant Sushi has just 12 seats wrapping around the sushi bar.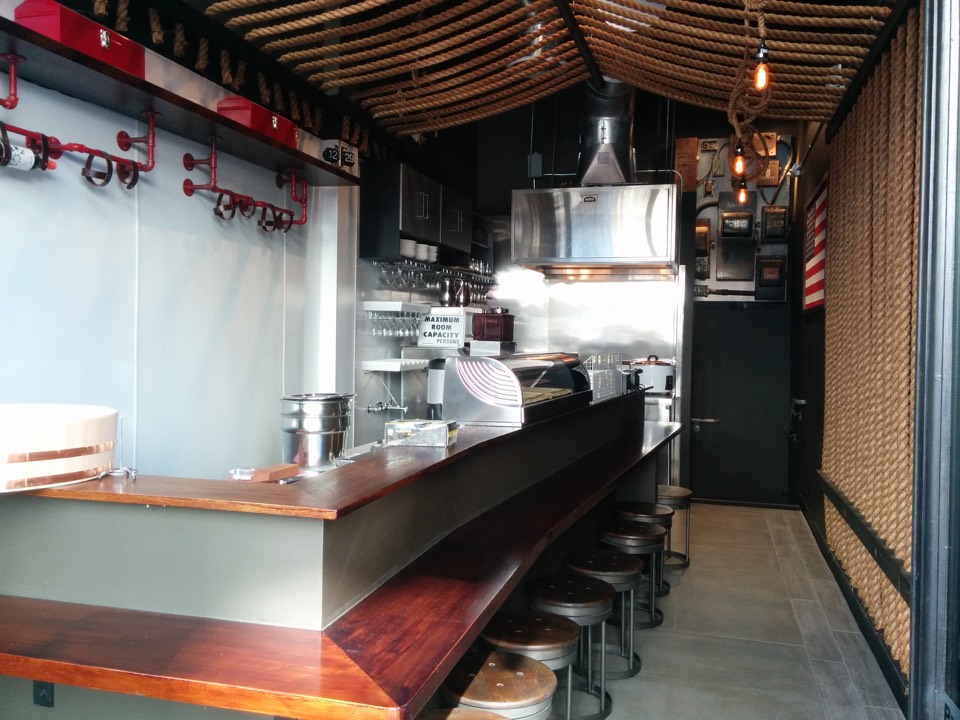 Erdene said the tiny space will operate much like Polk Street's Swan Oyster Depot. A line will form from the door down toward Leavenworth Street, and if you see an open seat, you can sit down. There will be no reservations and no takeout—which goes for leftovers as well. "Take 'em in your hand," he said matter-of-factly.
Despite his harsh words for takeout boxes, Erdene's demeanor softens when asked about the Tenderloin. He immediately refers to this newest location as "my little baby," noting that he signed the lease in 2013 at the same time as other high-end neighbors like Resolute and the forthcoming Mensho Ramen, and has been working on renovating the storefront over the past year and a half.
Erdene made many of the details adorning the walls by hand, like the fish made from Ocean Beach driftwood and the wine racks made of pipes and leather. The rest was sourced from vintage stores, including the 1920s circuit breaker and exit sign.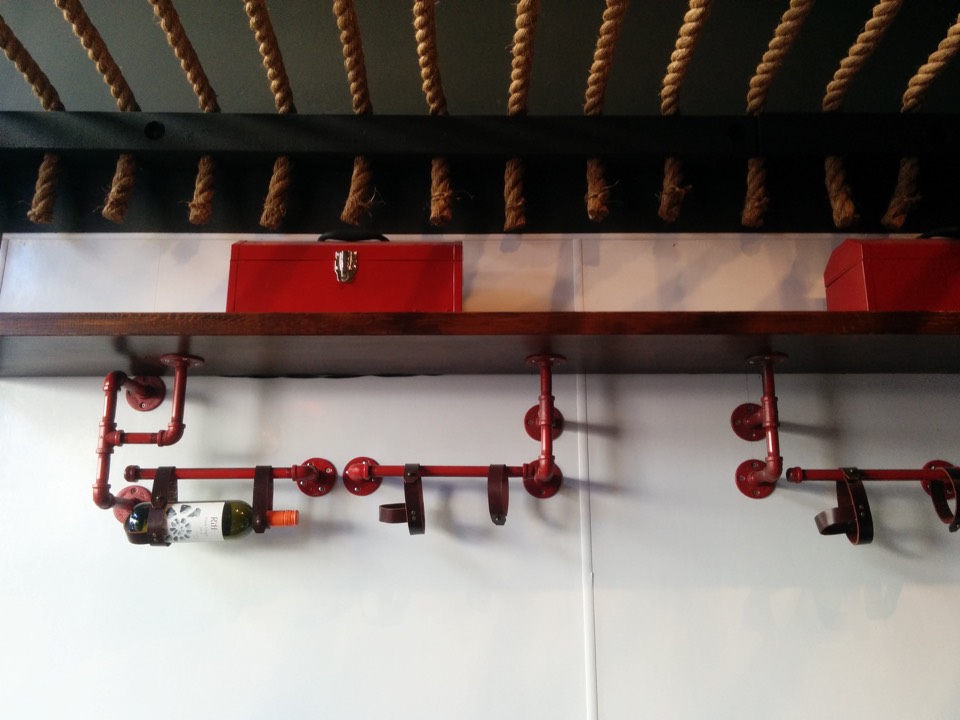 Once Dec. 1st rolls around, Elephant Sushi will be open Wednesday-Saturday, 1-3pm and 6-11pm.