If you go quickly, you could be among the rare few to say you were able to get a Blue Bottle coffee at the Ferry Building without standing in line.
The java purveyor opened its new kiosk under the arches on the north arcade (near Ferry Building Bike Rentals) yesterday, and as of lunchtime, it appeared to still be a secret: coffee fans could walk up and grab a cup to go without a wait. It's a stark contrast to the perennially busy Blue Bottle cafe inside the Ferry Building, which will also continue to operate after its overhaul and expansion early this year.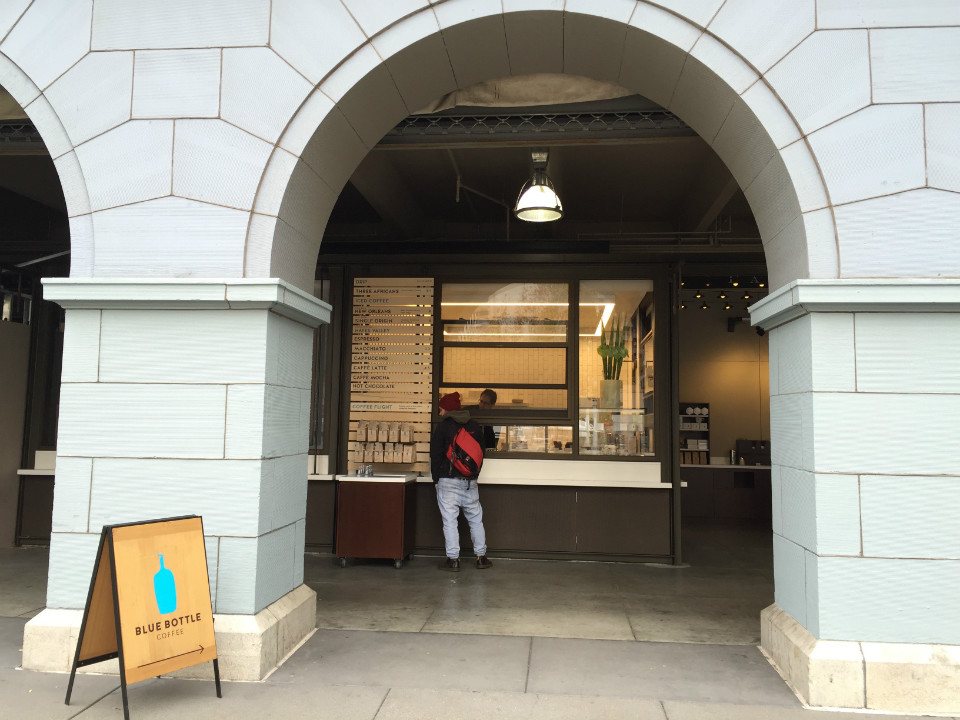 Blue Bottle is the second of five new businesses to launch at the kiosks, which were announced in August. Sow Juice also opened over the weekend, selling drinks made from locally grown, organic ingredients. "We'll be introducing some hot, steeped drinks this week; that'll be a first for us," said co-owner Derek Castro. They'll eventually also offer snacks, such as granola bars by Nana Joe's and maybe muffins, granola, yogurt or small salads.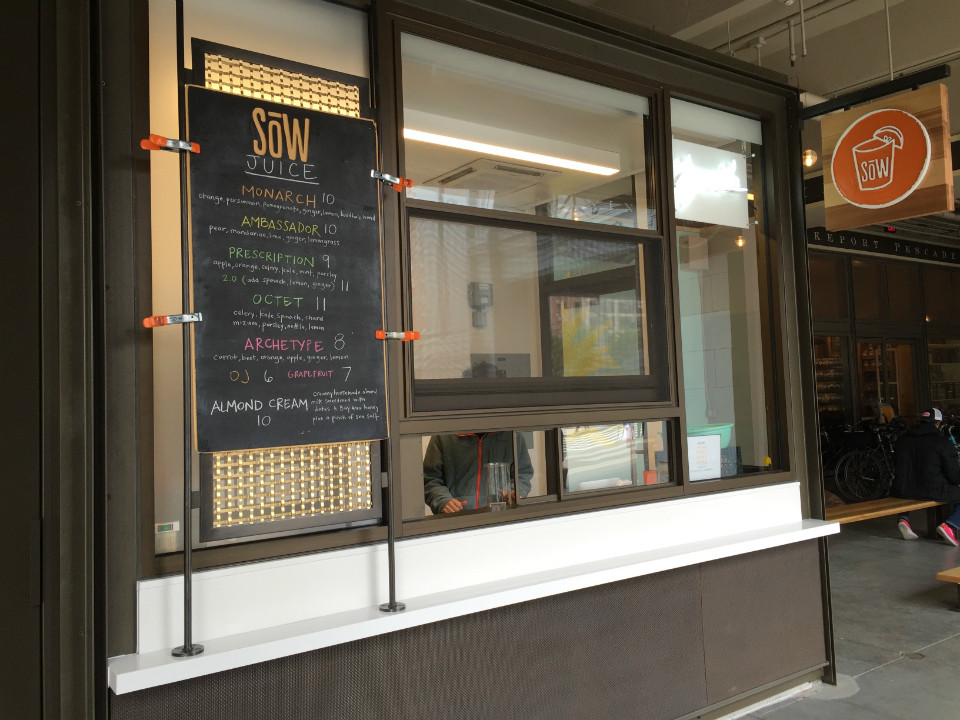 The other three merchants on the way are Mission-based Dandelion Chocolate, which will close its current kiosk inside the building; Presidio-based brewery Fort Point Beer Company, which will offer Fort Point Beer in to-go growlers or by the pint, along with artisan pretzels and frankfurters; and Outer Richmond favorite Marla Bakery, which will serve a menu of breakfast and lunch items in addition to its treats.