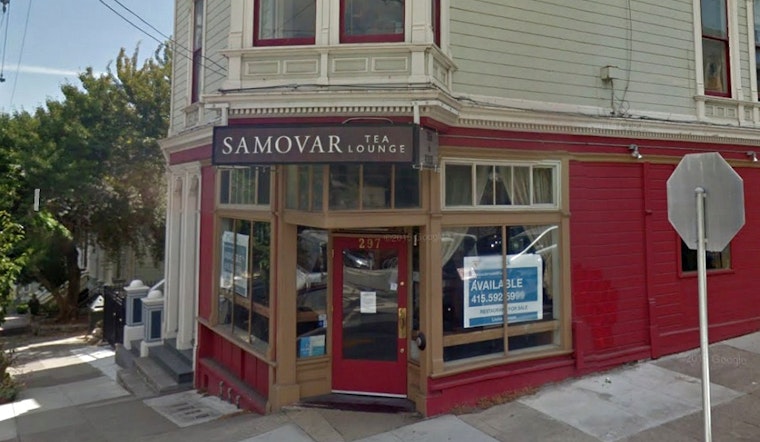 Published on November 18, 2015
It's been a little over a year since Samovar Tea Lounge shut down its location at Page and Laguna, ostensibly to remodel into a second branch of the new "tea bar" concept it debuted on Valencia last year. But the makeover never happened, and Samovar officially abandoned the space in January. (Its locations in Yerba Buena Gardens and at 498 Sanchez St. in the Castro, as well as the Valencia tea bar, remain open.)
Now, plans are finally in progress to revive the bright red storefront. which sits right on the Muni route for the 6 and 7 buses. Chef Brad Roth is turning it into Revelry Bistro, a French-inspired spot that will serve the neighborhood from morning 'til night.
"The space is already beautiful," Roth told us in an email. "The concept is unique: great coffee and tea with showcase pastries." A large counter-service brunch menu will be offered by day, shifting into a table-service bistro menu in the evenings.

Roth, who studied at the New England Culinary Institute, worked as a pastry chef at Epic Roasthouse (now known as Epic Steak) and a chef at Bistro Central Parc. This will be his first solo project.
If all goes well, Revelry should open early next year. We'll keep you updated on its progress.