The owners of the futuristic quinoa bowl eatery Eatsa have applied for building permits to open a second San Francisco location at One California Street, which has been undergoing a massive $1.2 million renovation on its plaza the past few months. We're told by Eatsa's PR rep that it should open in early 2016.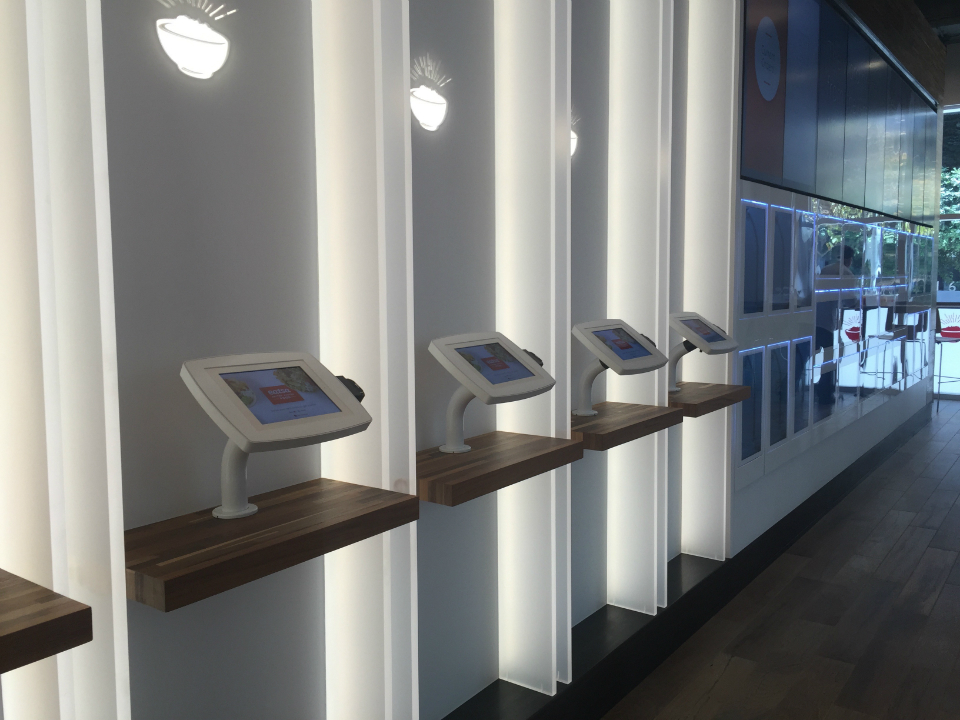 Eatsa ordering screens.
The menu at the new location will be the same as at the first, except it will also include a breakfast menu (breakfast will roll out at the original location as well). Hours are to be determined.
There's no word yet on whether this location will have seating or how much, but permits for the plaza include "new seating platforms." The plaza is one of the city's Privately Owned Public Open Spaces, and One California Street also houses a Peet's Coffee and a San Francisco Soup Company location.
The permit for Eatsa shows that a former ground-floor retail space will be converted into a restaurant space, so it's a good bet that Eatsa is moving into the former Veo Optics store south of California facing Davis Street. Owners Scott Drummond and Tim Young said before the first Eatsa opened that they had plans for expansion and intend to grow fast. (Update: Eatsa's second location will open at the Westfield Topanga shopping mall in Southern California; the FiDi addition will be the company's third location.)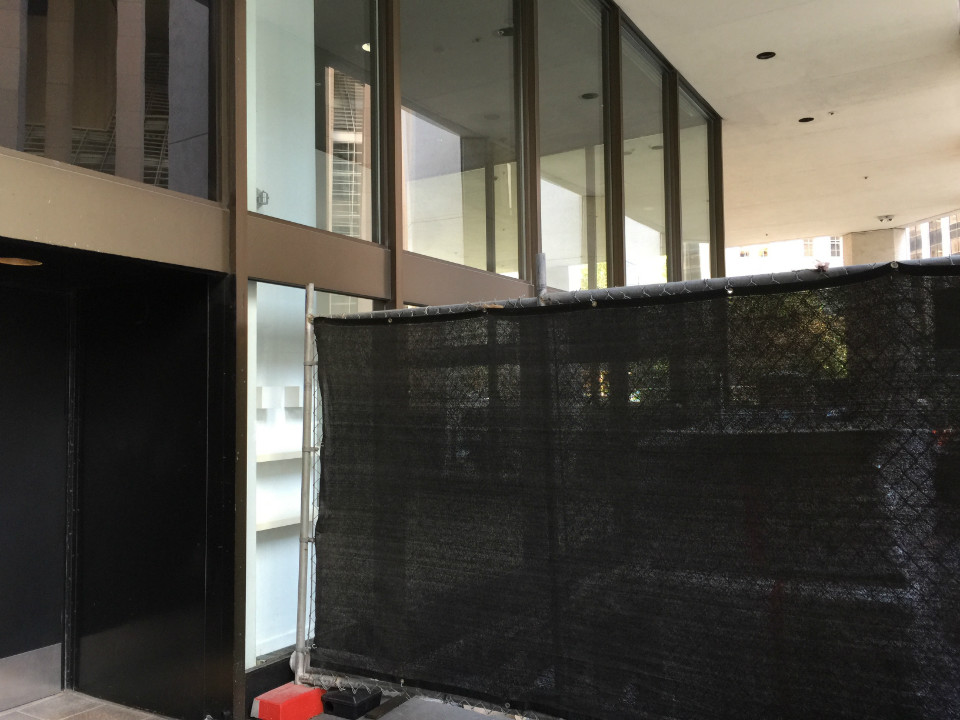 Former Veo Optics space, behind barrier.
The original Eatsa opened August 31st at 121 Spear St. in the Rincon Center in SoMa, serving up quick, healthy quinoa bowls with a twist: There are no visible employees in the operation, save for one "concierge" in case customers hit a snag.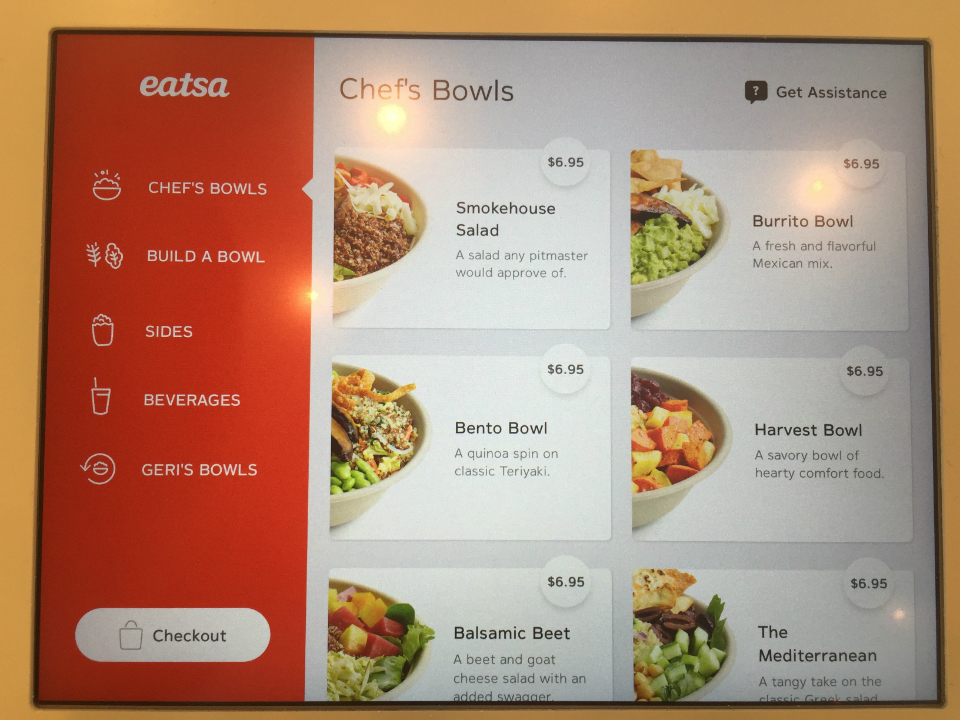 Instead, everyone orders via app or on one of the tablets provided and waits for their food to appear in a cubby on a giant wall. All food is prepared to order, but though it gives the impression of being fully automated, there's a full kitchen staff in back.