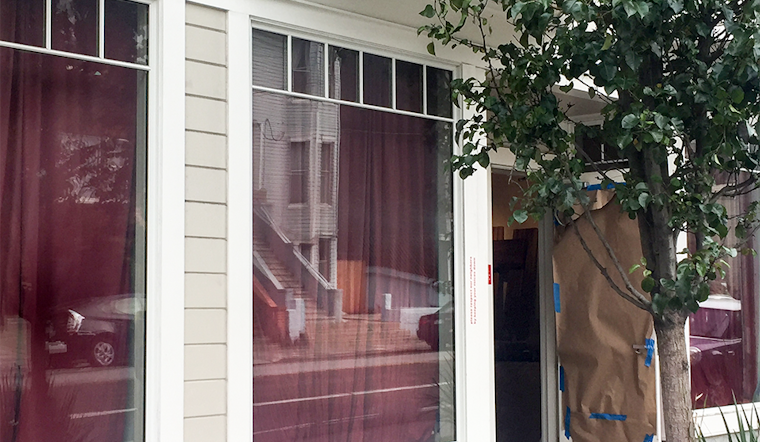 Published on December 11, 2015
"Is Candy Bar closed or just remodeling?" tipster Sean asks, of the dessert lounge at 1335 Fulton. "It was gutted when I walked by!"
As it turns out, the eight-year-old spot has closed down, and it's permanent. The change seems to have occurred in recent weeks; Candybar announced its closure on its website:
After eight sweet years, we've officially closed the Candybar doors. Thank you for the laughs and memories! We can't wait to show you what's next for 1335 Fulton Street ...
Following the announcement was a link to a website for Ju-ni, an "omakase experience" headed to the space. Yes, across the street from Tsunami Panhandle, another sushi restaurant is moving in.
Information on Ju-ni is sparse, but the new restaurant will offer an omakase (chef's choice) format. The number of courses in an omakase meal can range widely depending on the chef, but it should be noted that ju-ni translates to one dozen in English.
It's unclear whether the restaurant has new owners or represents a concept shift for the current Candybar team; it's also not known whether it has any relationship with another San Francisco sushi bar named Juni, which closed at Polk and Sutter in 2007. Another Juni, in New York, is run by chef Shaun Hergatt and holds a Michelin star—but the restaurant has confirmed that they are unrelated.
Though Candybar may have shut its doors, it will forever live on in San Francisco history—or at least, Steph Curry's Instagram. The NBA MVP's very first post was in the restaurant, where he celebrated his birthday by challenging wife Ayesha to a game of Connect Four.
We'll keep an eye on Ju-ni's renovations, and will update you when we learn more.