You've been (sort of) patient all year, so here's your big holiday gift: the large, vacant retail space on its ground floor of 555 Fulton has a prospective grocery tenant, as Portland-based New Seasons Market is eyeing the space. While no lease has been signed yet, the grocery chain has been rapidly expanding into Northern California.
We got the tip on New Seasons' interest from an agenda item for tomorrow's Hayes Valley Neighborhood Association (HVNA) meeting, at which a representative for the store had been slated to appear. While both the market and the HVNA wouldn't confirm the news, it looks likely that New Seasons is at least being considered for the 555 Fulton slot. 
News on a grocery tenant has been a long time coming. We first wrote about the potential of a grocery store at 555 Fulton (between Octavia and Laguna) way back in September 2013. In January 2014, the Board of Supervisors voted to approve a piece of legislation creating the "Fulton Street Grocery Store Special Use District," an area which is temporarily exempt from formula retail law (which bans businesses with 11 or more locations from moving in to the neighborhood without special approval). 
And since then ... it's been crickets. Until now.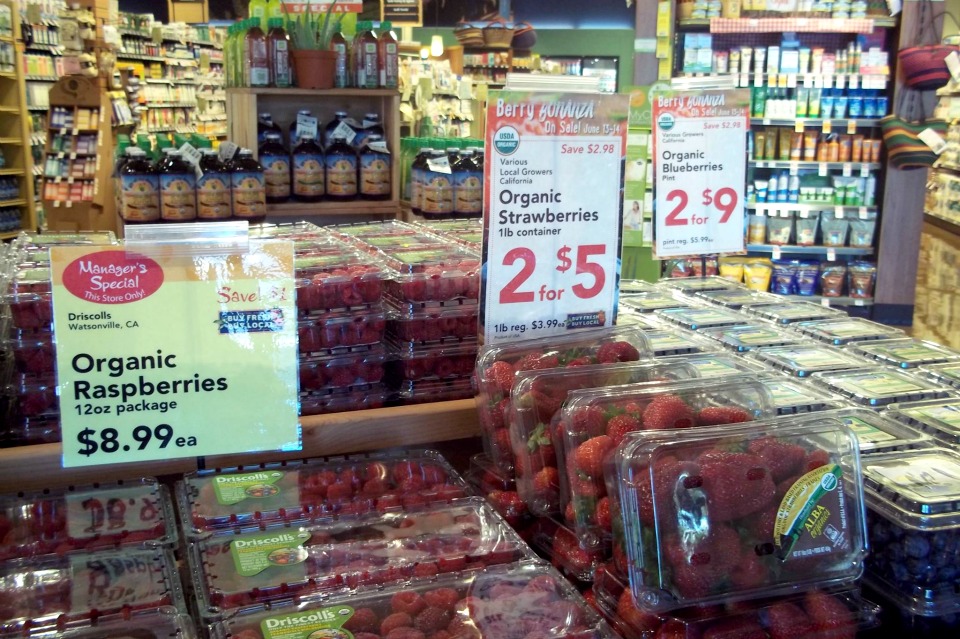 New Seasons was launched in 1999 with a "neighborhood market" philosophy that "was about rethinking what a grocery store could be," according to its website. While New Seasons markets do have organic food, gluten-free products and other items normally found in health-food stores, they also sell "conventional products": General Mills cereal is stocked next to Barbara's Multigrain Spoonfuls. 

New Seasons' locations are mostly in Oregon, but it has been expanding rapidly in Northern California. It recently opened up shop in San Jose, and is planning to launch Emeryville and Sunnyvale locations as well. All told, New Seasons currently has 18 locations open in Oregon, Washington, and California, with more in the works. 
It's unclear how many jobs a new grocery store will bring to the neighborhood, but New Seasons prides itself on being a good place to work, with health benefits and 20 percent off groceries for employees. 
As mentioned above, New Seasons has no lease as of yet; all Supervisor London Breed's office and the HVNA will confirm is that they've been hard at work to find a suitable tenant for the space. "We hope to encourage an affordable, community-serving grocery store selection for 555 Fulton's 30,000-square-foot space, set aside with HVNA's leadership, for an affordable place to buy food in our neighborhood," said Gail Baugh, vice president of HVNA.
If you want to be part of the discussion about New Seasons, tomorrow night's HVNA general meeting will be held at 7pm at the Hayes Valley Clubhouse (at Buchanan and Hayes). Other items on the agenda include the future of Hayes Valley Art Works, as well as traffic calming and safety improvements along Fell, Oak, Octavia and Page. 
---
Hoodline will soon expand to the Fillmore and greater Western Addition, and we're looking for writers. Interested? Click here.