This morning, a number of Hayes Valley residents received word that the three parklets proposed for Hayes and Octavia streets have been approved by the Planning Department. PUBLIC Bikes, Paxti's/Souvla, and Loving Cup/Artís Coffee will all be launching parklets next year. 
We wrote about plans for two of the three parklets last August; Robin Abad, an urban designer and planner with the SF Planning Department, confirmed today that all three were approved.
With that said, "all parklets are approved as temporary," he told us. Parklet permits must be renewed every year, and the structures are typically in place for two to five years. 
Designs for the three parklets have yet to be released, but now that the Planning Department has approved the plan, merchants can get the ball rolling.
"We're excited to offer an inviting public space for people to enjoy," Dan Nguyen-Tan, COO of PUBLIC Bikes, told us. "The inspiration behind our company name, PUBLIC, is that we believe people-friendly public spaces—our parks, plazas, and streets—are the bedrock of great cities and neighborhoods, where people of all backgrounds can interact with each other."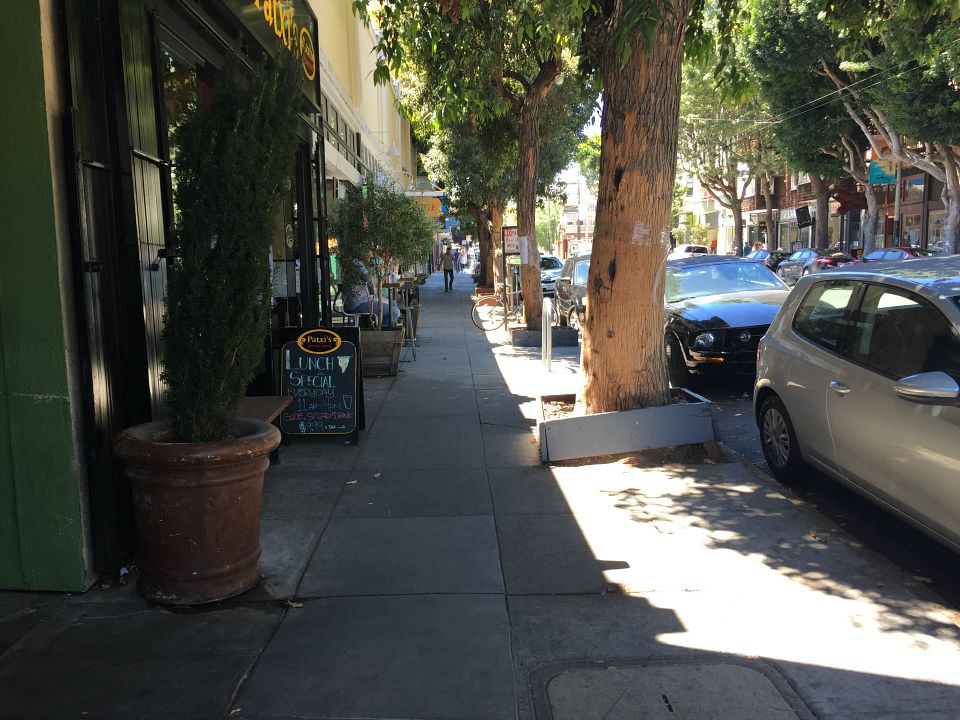 Proposed parklet area in front of Souvla and Patxi's. 
Construction on the parklets most likely won't begin until the impending gas line construction along Hayes Street (and subsequent repaving of the streets) is completed, which is currently scheduled for summer 2016. As designs have yet to be released, it's currently unclear how many parking spots will be removed for the three public seating areas. 
Reaction to the parklets was mixed in the comments on our last post. "There should be a ban on installing parklets anywhere within two blocks of an actual park," said one commenter. "Stupid. Put the money for these parks into cleaning Patricia's Green on the weekends," said another.
But some supported the idea, highlighting the heavy foot traffic on Hayes Street. "This is definitely welcome on Hayes Street," one commenter wrote. "That sidewalk is so narrow already. On weekends, it becomes a challenge to even walk the sidewalk." 
We'll let you know when the parklet designs are made public, and when construction will begin.