Each week, we'll feature an especially interesting event in the neighborhood based on the event submissions we get, and what we hear about while we're out on the beat. If you want to be considered for next week, please submit your event here.

Because the upcoming Super Bowl 50 festivities have been a bit under the radar (not), we thought it'd be a good time to recap what to expect, aside from traffic, transit delays, controversial ads and new statues.
Many of those inconveniences are occurring to make way for one mother of a free party downtown: Super Bowl City. The Super Bowl 50 Host Committee has put together a long lineup of free live music on two stages: the City Stage, at Sue Bierman Park, and the Fan Stage, in Justin Herman Plaza.
The City Stage kicks off at noon on Saturday, with Chris Isaak performing at 7:25pm. Simultaneously, look for the re-lighting of the Bay Lights on the Bay Bridge and fireworks over the water. Throughout the week, the stage will host a variety of performances, from gospel to samba dance. More fireworks will come on Friday, Feb. 5th, and Alicia Keys will headline the final concert, at 7pm Saturday, Feb. 6th.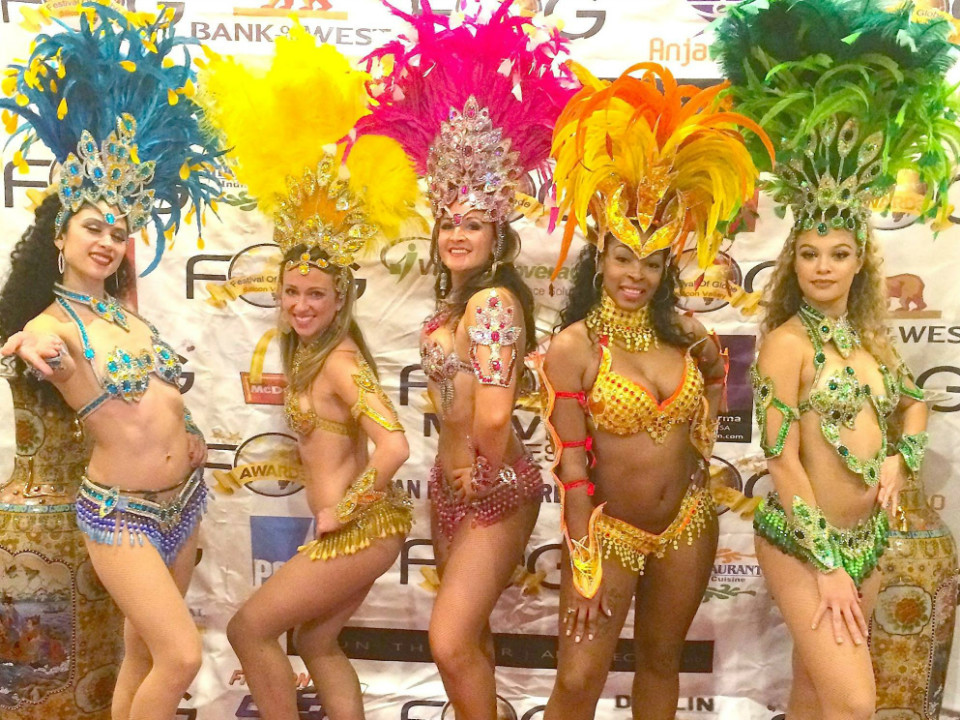 Amor de Samba performs Feb. 2nd. (Photo: Amor de Samba/Facebook)
The Fan Stage will showcase DJs, player appearances/photo opportunities, pep rallies, fan contests and some local performance groups, such as the San Francisco Lesbian/Gay Freedom Band, Ballet Folklorico Costa de Oro and the Far East Dragon Lion Dance Association.
On top of that, the Fan Energy Zone at Justin Herman Plaza will include a Fan Dome for interactive games; a Fan Wall with leaderboards, statistics and social media; and the Fan Stage. We're also told a zip line might be put up over the CBS Sports media zone (which is top of the bocce courts). See the map for the full layout. Everything closes up at 3pm on Sunday, Feb. 7th, so fans can go watch the game at home or their favorite restaurant or bar.
Now, for more things to do this coming week:
To check out more local events around the city, visit hoodline.com/events.