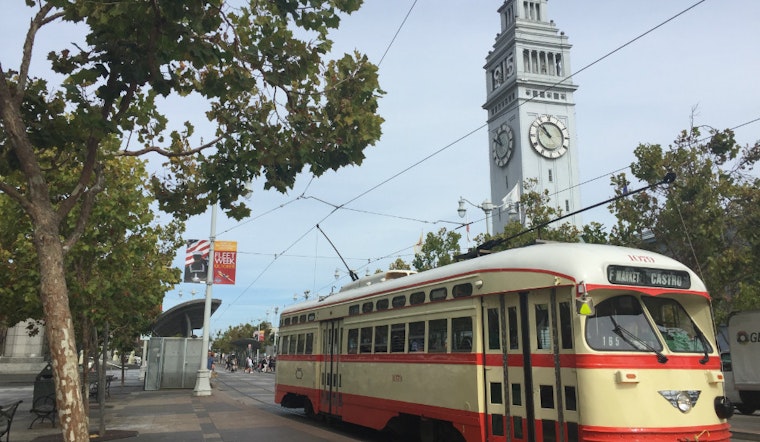 Published on January 21, 2016
One of Yogi Berra's most famous lines was "Nobody goes there anymore. It's too crowded." Any local who's tried to ride one of the historic F-Market streetcars during tourist-heavy crunch times understands that all too well.
As the president of Market Street Railway, the advocacy group for the city's historic streetcars and cable cars, Rick Laubscher hopes to change that. He said he's working with the SFMTA to ensure the historic streetcars on the F-line and the recently introduced E-line are available for everyone.
"We want the streetcars to become even more attractive as a daily transit option for San Franciscans," Laubscher said. "It's very important we not sacrifice mobility for San Franciscans simply to accommodate the visitor community. There is room to do both."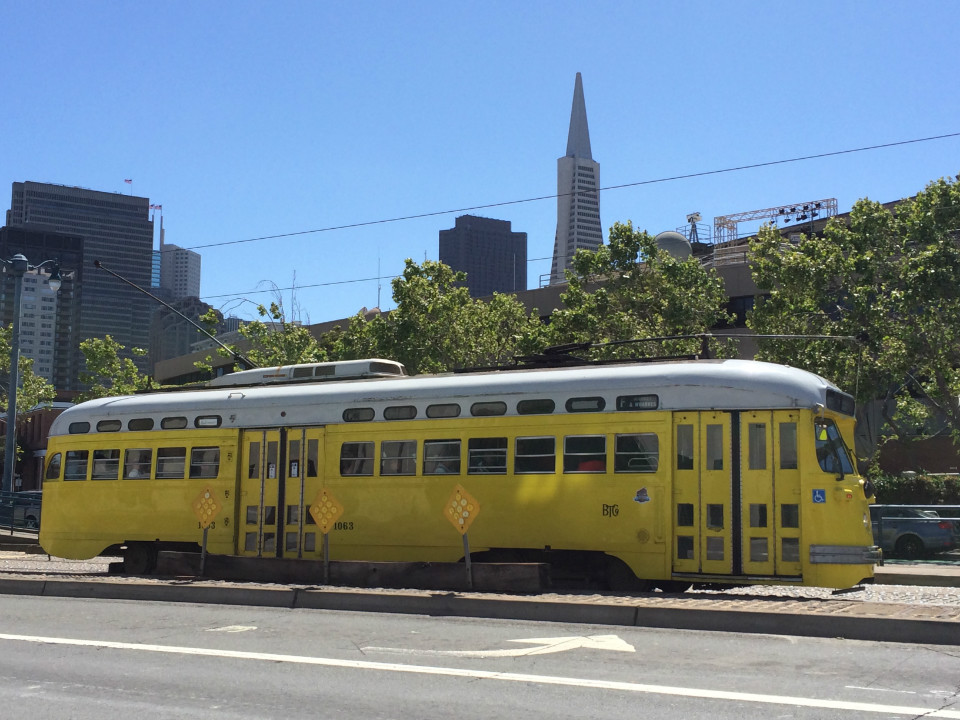 In order to retain and attract more local riders, Laubscher said Market Street Railway is working on plans to make the streetcars more efficient, by not accepting cash fares and removing some stops along Market Street. Currently, taking cash slows down the line, as riders fumble with their wallets and ask other passengers for change.
Like all other Muni lines, the streetcars accept Clipper. Laubscher said Muni is also implementing a way to pay via app, which could make things more convenient for visitors—provided they're willing to download it.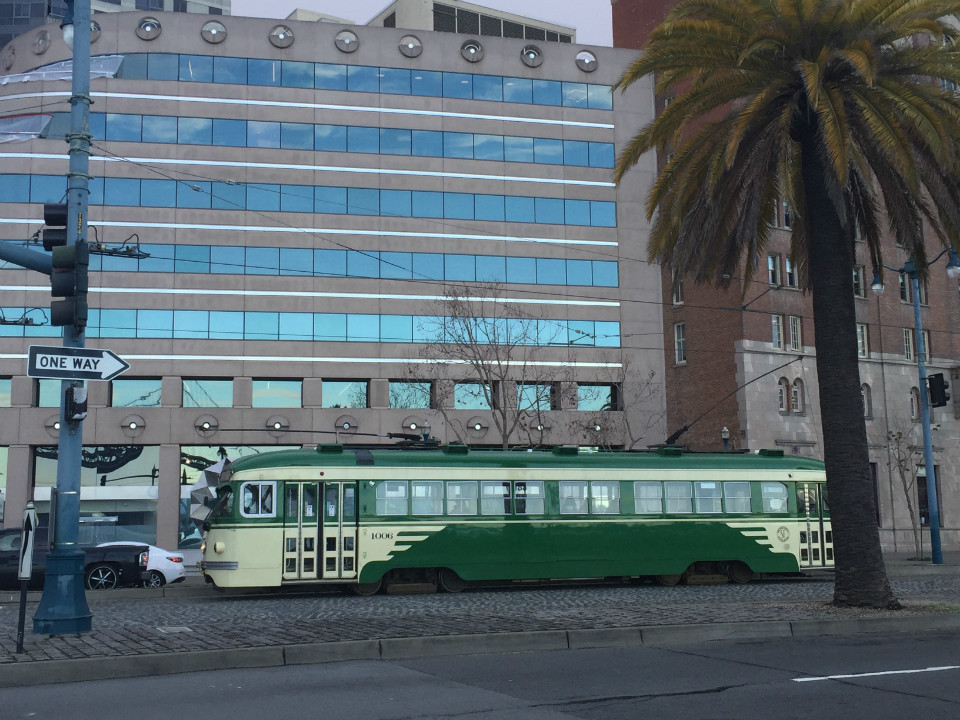 Market Street Railway is also advocating for all boarding stops to have small ticketing kiosks. "They do this all over Europe," Laubscher said. That will require some infrastructure and electricity to be added to each transit island, he said, but the city and county's Better Market Street plan is already working on major changes to Market Street, so that could be included in the process.
The group is also advocating for removing or moving some stops to accommodate wider, ADA-compliant boarding islands, to decrease the streetcars' frequent stops along Market. Right now, said Laubscher, several islands near BART/Muni stop elevators aren't wide enough to accommodate ticketing kiosks, nor are they ADA-compliant. Some, he said, are dangerous.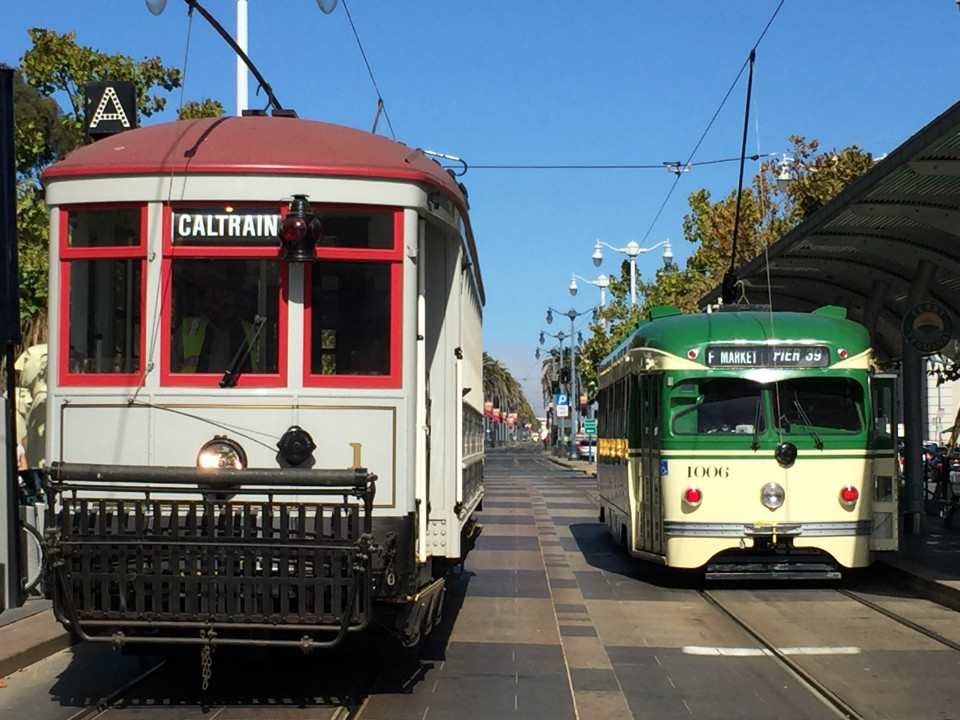 Under the proposed changes, riders only going a couple of blocks could hop on a local bus line at the curb, instead of crossing to a boarding island. "The idea is to reserve the streetcars, that track line, for longer-distance riders, not just a couple of blocks," Laubscher said. "Every time you stop the car, you're guaranteed to lose a signal cycle, so you're stopped at that corner. You're going to save several minutes between Van Ness and the Ferry Building by doing it this way."
But that doesn't mean you'll have to hike too far to get where you're going. Streetcar stops will be close to BART/Muni stations, and "if your destination is on Market Street, you're never going to have to walk more than a block and a half to get to your ultimate destination," he said.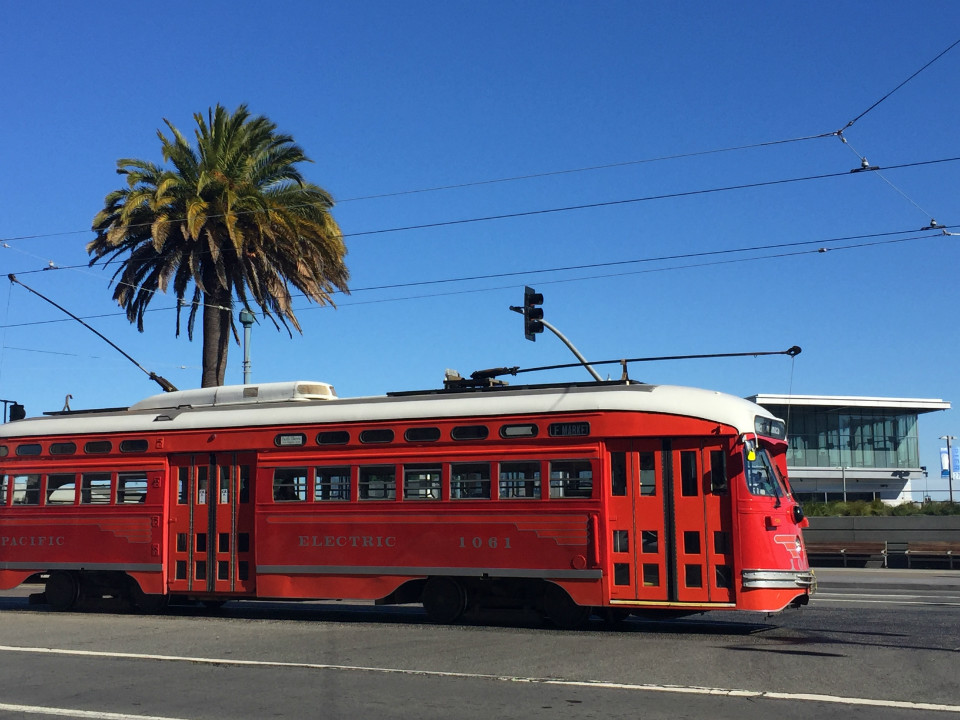 Better Market Street is a public process with input, so locals will get to have a say in the streetcars—along with everything else. "Market Street is a three-dimensional jigsaw puzzle," Laubscher said, with wires overhead and utilities and BART and Muni underneath. Moving curbs, relocating boarding islands and building better bicycle lanes all need to be considered within the context of that complex system. "It all needs to be tied together, because there's so many things that have to be implemented at the same time."
Laubscher said Market Street Railway hopes to get started on some of those plans this year. "I would like to do a demonstration project at the Ferry Building, which is not part of the Better Market Street program," he said. "The idea would be to try some things out [such as a ticketing machine] and see how they work."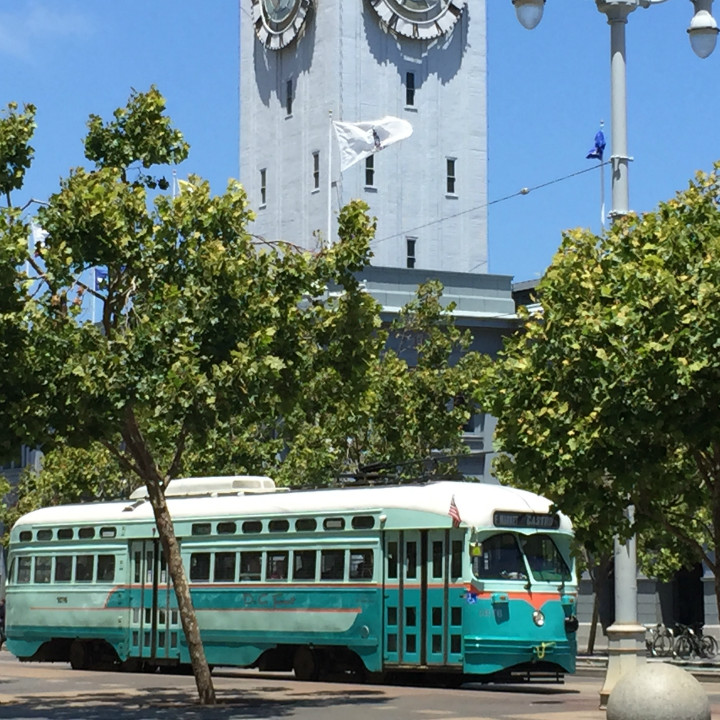 Market Street Railway would also like to see its fleet preserved and expanded. "Ever since the line opened, Muni has been on a constant catchup process to acquire and restore—with our help—more cars," Laubscher said. Demand on the lines is constantly increasing, but there are 32 unrestored, inoperable streetcars backlogged in the fleet. 25 of those can't run on the E-line, because they're single-ended, so Market Street Railway is urging Muni to restore the double-ended cars.
Market Street Railway also would like Muni to directly hire a team of crafts workers, instead of contractors, to regularly maintain the cars. A map with all its recommendations for improvement appears in its most recent newsletter. The group also is advocating for extending the streetcar lines north to Fort Mason and south to Pier 70.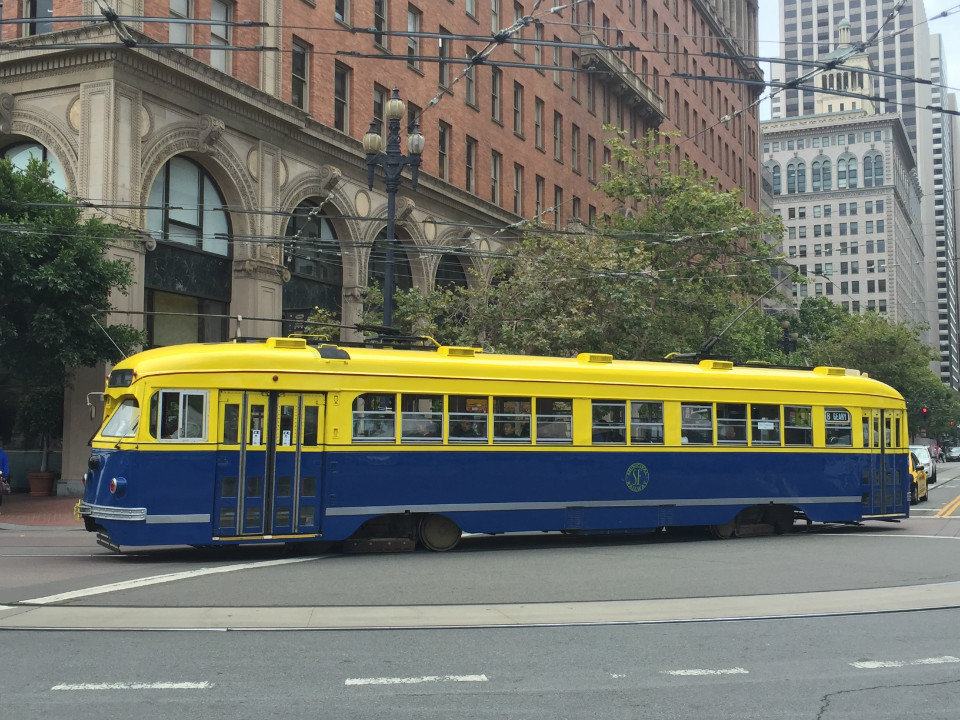 The F-line and E-line will be temporarily affected during Super Bowl 50 activities, from roughly Jan. 23rd through Feb. 12th. The F-line will still run from Fisherman's Wharf to Ferry Plaza, but will be served by bus shuttles between Castro Street and The Embarcadero. The weekends-only E-line will not run at all during the three Super Bowl weekends (Jan. 23rd & 24th, Jan. 30th & 31st and Feb. 6th & 7th). For more details, see the SFMTA's Getting Around During the Super Bowl page.