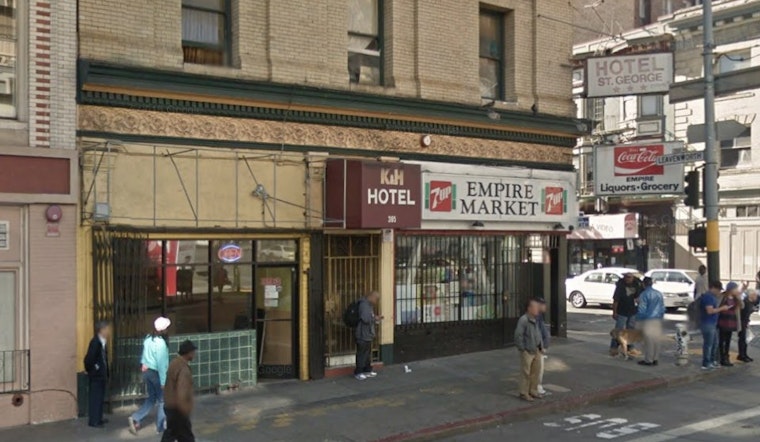 Published on January 26, 2016
Since Grocery Cafe opened its doors 13 months ago in Oakland's less-traveled Eastlake neighborhood, people have visited from all over the Bay Area for a taste of its home-style Burmese food. By mid-February, however, San Franciscans will no longer need to plan special trips across the Bay to sample some of its flavors. 
Grocery Cafe co-owner William Lue plans to launch a new restaurant at 393 Eddy St., just off the corner of Leavenworth, where Pebas Fish and Chicken briefly operated last year. Unlike his Oakland outpost, where there's plenty of space to sit and enjoy a meal, Lue plans to focus on take-out, delivery and catering to start. Dining in may come later, once the business has settled in.
As for the new location's menu, which is still under development, Lue says it'll be more like pan-Asian fast food with 15 affordable, home-cooked dishes—think rice, potatoes or noodles with lots of vegetables, quality meats, herbs and spices.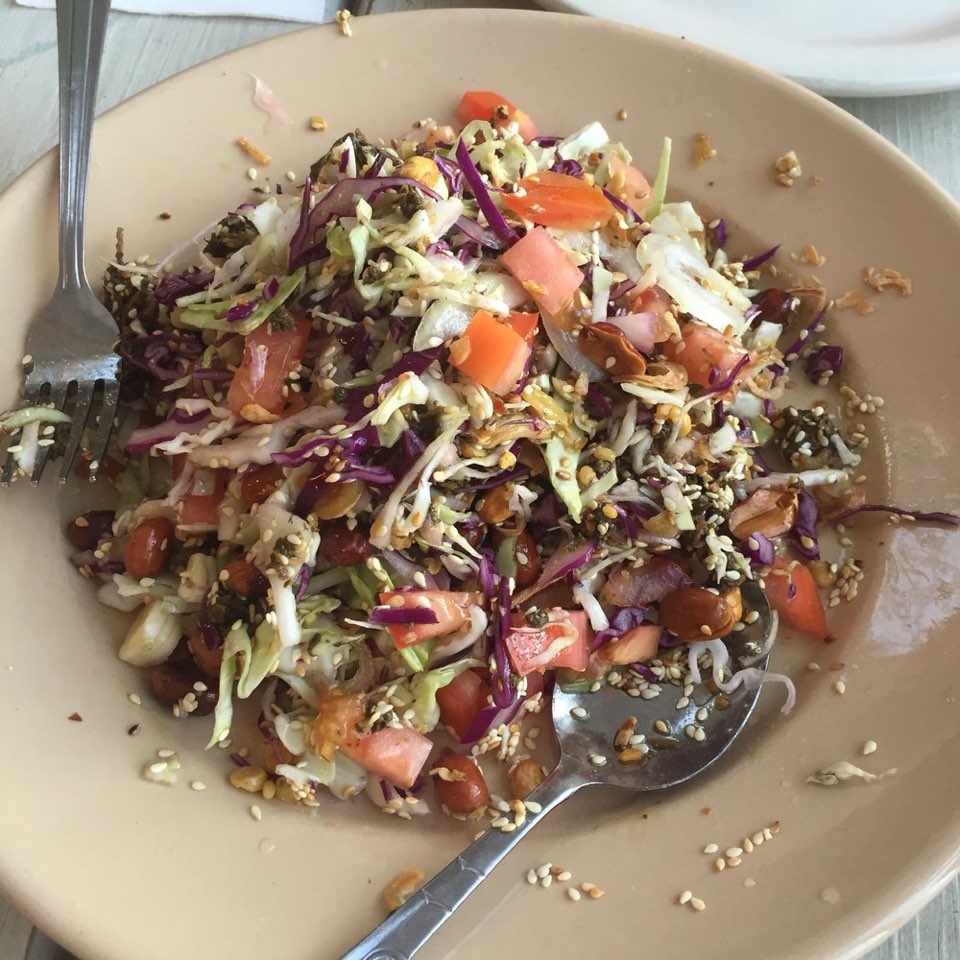 Tea Leaf Salad at Grocery Cafe in Oakland. (Photo: Lillian V./Yelp)
Lue is well-aware that the Tenderloin isn't the easiest place to run a business — 393 Eddy St. has had four different owners over the past four years, he says — but for him, it's all about coming home and creating opportunity for the community.
From 1970 through the early 1990s, Lue lived at Leavenworth and Geary with his family after immigrating from Burma. His entrepreneurial family ran a number of businesses in the area, including Soon Lee on Geary between Polk and Leavenworth, and a laundromat on Hyde. Lue also opened his own Vietnamese restaurant in the 1980s at 337 Jones, which has been home to Kyu 3 Noodle & BBQ for nearly a year.

Lue returned to Burma for many years, but came back to the Bay Area four years ago to "semi-retire." And that's when he realized his work wasn't done yet. 
"I saw these Burmese immigrants ... they need jobs, to work—'So why don't we start all over again?'" he recalls thinking.
The 60-year-old's reentry to the Bay Area restaurant scene started with a food truck that employed immigrant chefs, he said. When the time came to renew his permits, he decided to move instead to a brick-and-mortar in Oakland, where space was affordable and many Burmese immigrants lived. After hopping around to a few different spaces in the area, Lue finally landed in Eastlake, where the business has become a destination as well as a fixture for the neighborhood.
"I have a lot of neighbors working there, and chefs from Burma," he said.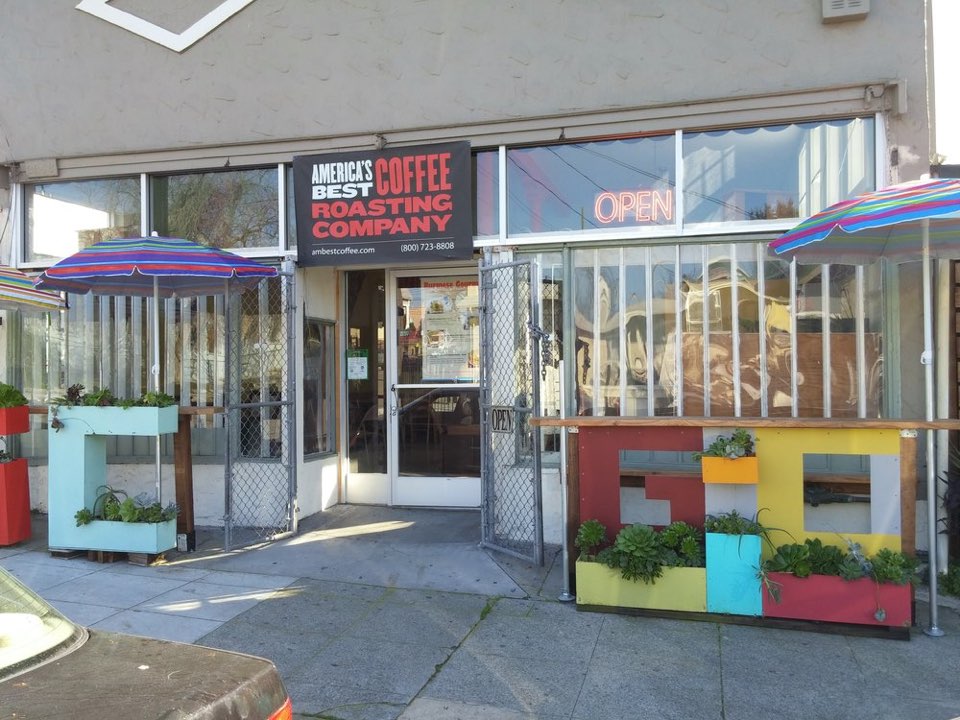 Grocery Cafe in Oakland. (Photo: Andrew C./Yelp)
Not one to rest on his laurels, Lue soon decided that it was time to return to his roots in the Tenderloin. "Why not Richmond, Sunset or the Hunter's Point? Or the Chinatown district?" he asks himself. "Tenderloin to me is the place. And I'm not afraid. I know the one-way streets, alleys, corners ..."
Not long after starting his search for an affordable restaurant in the neighborhood, Lue says that Anh Nguyen, executive director of the Tenderloin Economic Development Project, stopped by Grocery Cafe for a bite, heard about his plans to return to the neighborhood, and offered to help. Together, they found the 393 Eddy St. location.
With permitting and a deep clean underway, the transition is nearly complete. As for hiring, Lue says he's focusing his search on local residents only, ideally from the Tenderloin, including veterans, students ages 18 and older, and parolees.
"I'm looking for people with low self-esteem, people down and out. It's time to build them up. To me, it's the worst location, the worst part of the neighborhood, and it's time to do something," he said.
In addition to hiring and training locals, he's looking forward to hosting cooking demos for for groups of students, teachers and other community members.
If all goes well, Lue plans to have the business up and running by mid-February at the earliest.
And don't be surprised if he pops up in another location in the neighborhood soon after. He's already got his eyes set on another possible kitchen on Larkin Street.