Heavy rains did not dampen the spirits of the more than 100 attendees who showed up this morning for the official ribbon-cutting and opening celebration of Strut, the long-awaited new HIV health clinic at 470 Castro St.
A project of the San Francisco AIDS Foundation, Strut combines all SFAF services under one roof at the new 14,700-square-foot wellness center for gay, bisexual and transgender men. "This is a great way for the Foundation to kick off the New Year," said TJ Jones, SFAF interim executive director. "With the opening of Strut, we are providing exemplary service to the community."
When clients enter Strut's glass-framed building, they'll be greeted by a receptionist who'll direct them to whichever service they need. Staff offices are behind the reception area, while the second floor features Strut's sexual health clinic. Several examining rooms in which clients can get tested or seek treatment for HIV and other STDs can be found down a long corridor, and the second floor also includes a community room which will be used for group meetings, art shows and readings.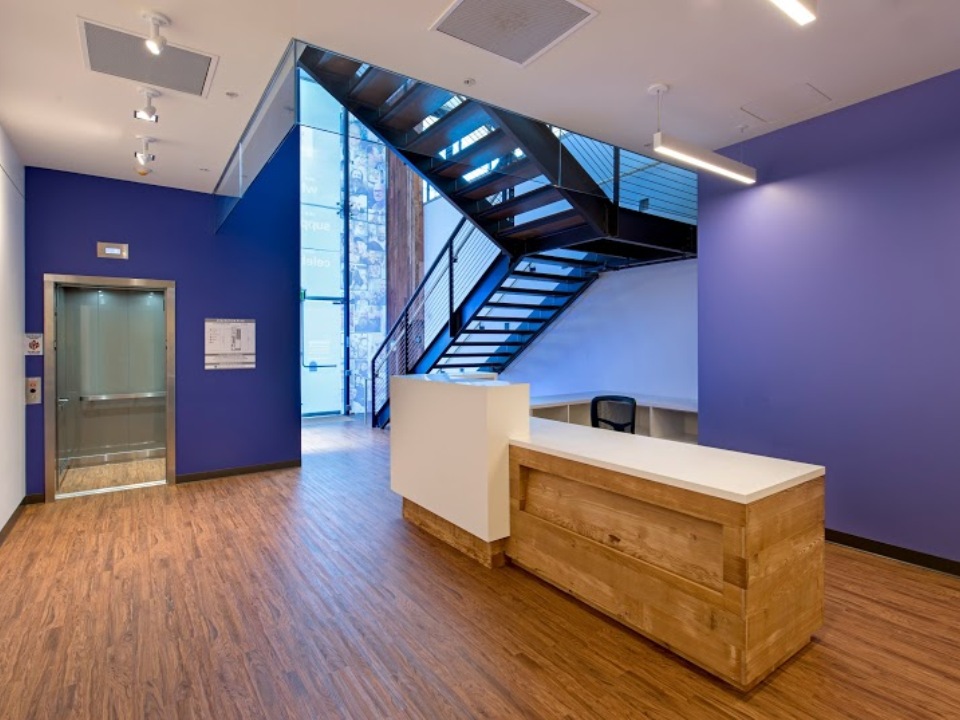 The third floor hosts Strut's various wellness programs, and includes an outdoor balcony where staff can take breaks. There are also private meeting rooms where counseling services can be obtained. 
Services at the new center include medical examinations and treatment, plus counseling if needed. The center also features special community projects, include the Elizabeth Taylor 50-Plus Network, a sharing and support/discussion group for men age 50 and over which includes consultations with a wellness coach. 
The often underserved African-American community will find support with the Dreaam Project, designed for African-American gay, bisexual and trans men in their late teens and twenties looking for opportunities for self-expression, leadership and activism. Dreaam includes weekly drop-in social groups, discussion groups and individual case management.
Positive Force will enable HIV-positive men and allies to connect and network for practical support, education and assistance in accessing care, while Bridgemen invites you to participate in fun and relevant community service projects and social events, such as art shows and poetry readings.
Established programs such as Magnet, an STD treatment program, and Stonewall Project, a treatment and counseling program for people with alcohol or substance abuse issues, will also be incorporated as part of Strut. 
Supervisor Scott Wiener addressed the opening-day crowd, saying that he himself was at one point an SFAF client. "When I first got here in 1997, the protease inhibitors had just been approved," Wiener said. "Now we're turning a corner, instead of being on the defense, we're on the offense." Wiener has been quite open about his usage of the HIV prevention drug PrEP, and says he plans to continue getting regular HIV tests at Strut.
"The SFAF came to me four years ago and asked for help," he told us after his speech. "I thought it was an exciting project," he said, explaining his interest in funding, zoning, and community outreach for the project. "Strut is an important step in the community's health and in getting to zero HIV infections and zero HIV deaths by having all SFAF services under one roof: testing, treatment, mental health care, and substance abuse treatment."
Andrew Hattori, Strut's Director of Marketing and Community Outreach, reminded us of the thinking behind the name Strut, which not everyone is pleased with. "The word is multi-dimensional," Hattori said. "As a verb it means to walk confidently. As a noun, a strut is an architectural beam of support. It's very important that our clients feel supported when they come to Strut."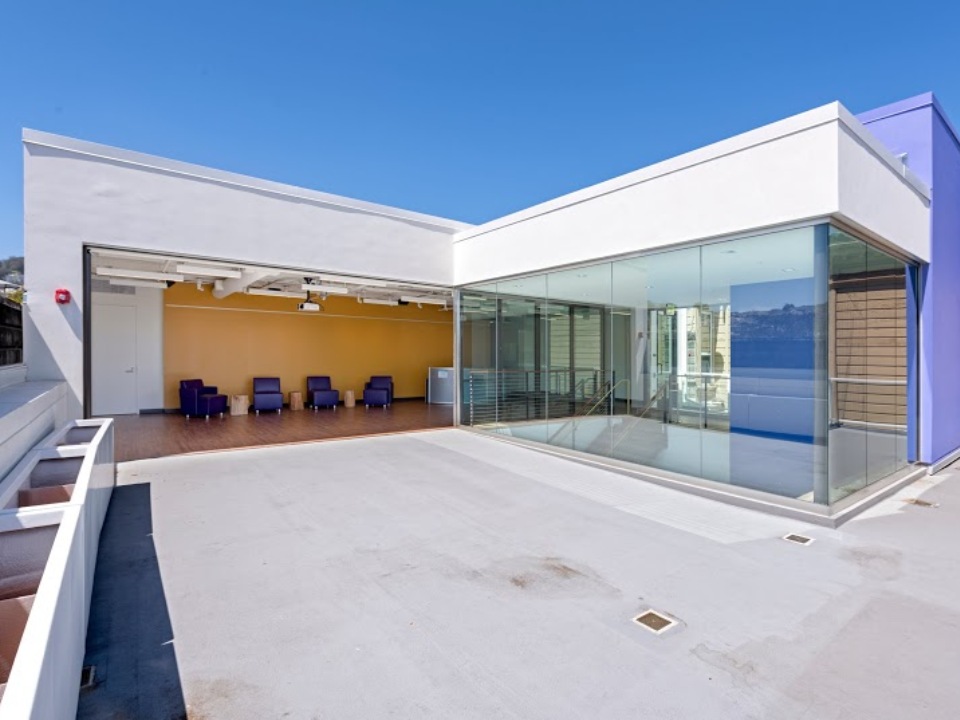 Jones pointed out how critical it can be for people to take control of their sexual health. "PrEp is just one solution to HIV transmission," he said. "When you're on PrEp you're in the system—this requires you to go into your doctor's office to be treated on a regular basis." Jones added the reminder that there are other STDs besides HIV, and that regular communication with a doctor can be instrumental in getting treated.
Services at Strut are free of charge—the clinic is financed entirely through donations, and is currently 84 percent of the way towards its $15 million goal. 
For more information on accessing services, events, or to volunteer, see Strut's website; you can also check out our early look at Strut from September.
What do you think of the new addition to the neighborhood? Let us know in the comments.