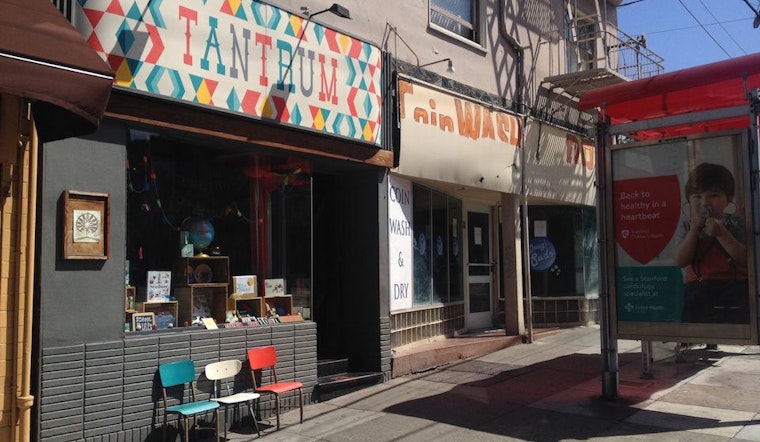 Published on January 28, 2016
The owners of Tantrum, a vintage design and toy store, have announced that plans to expand into a former laundromat next door have been postponed because the building's owners are doing a seismic retrofit that will take at least three and a half months. Instead of knocking down the adjoining wall, Tantrum owner Amanda Weld plans to eventually move her store entirely into the next-door space at 862 Cole St., which was Doug's Suds until last May.
In a post to Facebook, Weld said the construction work will also displace their store, as her landlord is "gutting the entire bottom floor and forcing us to move out completely as of the end of February." Weld said she and her husband Richard are looking for a new temporary retail space. The store will remain open until Monday, February 29th.