Images: John Hancock Life Insurance Company & Trammell Crow Residential
Another tower may soon rise in SoMa's growing Transit Center District.
The owners of 95 Hawthorne at Folsom Street have submitted plans to demolish the existing five-story office building in favor of a 32-story, 320-foot-tall residential tower with off-street vehicle parking and ground-floor retail space.
The property is owned by John Hancock Life Insurance Company, based in Boston. Just three blocks from the proposed 400-foot tower for 160 Folsom St., 95 Hawthorne falls within the Central SoMa Plan (to be finalized this year) and the Downtown Office Special Development District with a height limit of 320 feet. According to the Preliminary Project Assessment application, the existing office building — constructed in 1908 — is not considered a historical resource.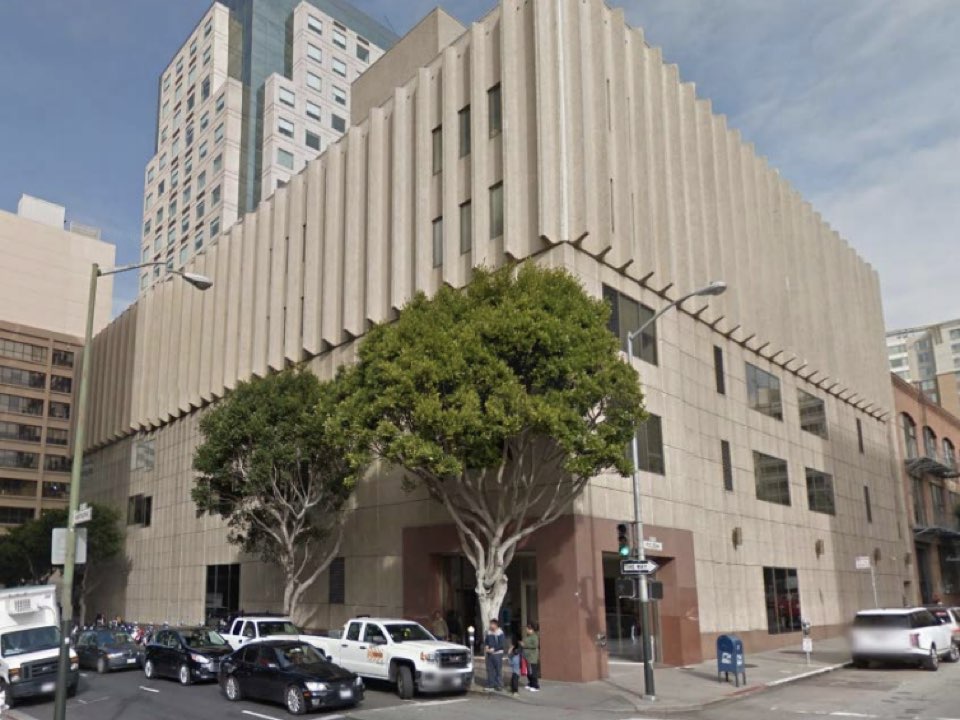 The existing five-story office building.
The initial plans include 330 residential units and a ground-floor lobby fronting Hawthorne Street, above 8,000 square feet of retail space along Folsom Street. The property owner is also proposing 250 off-street vehicle parking spaces, bicycle parking (number of spaces undisclosed), and terraces on the first and second floors and roof deck for tenants.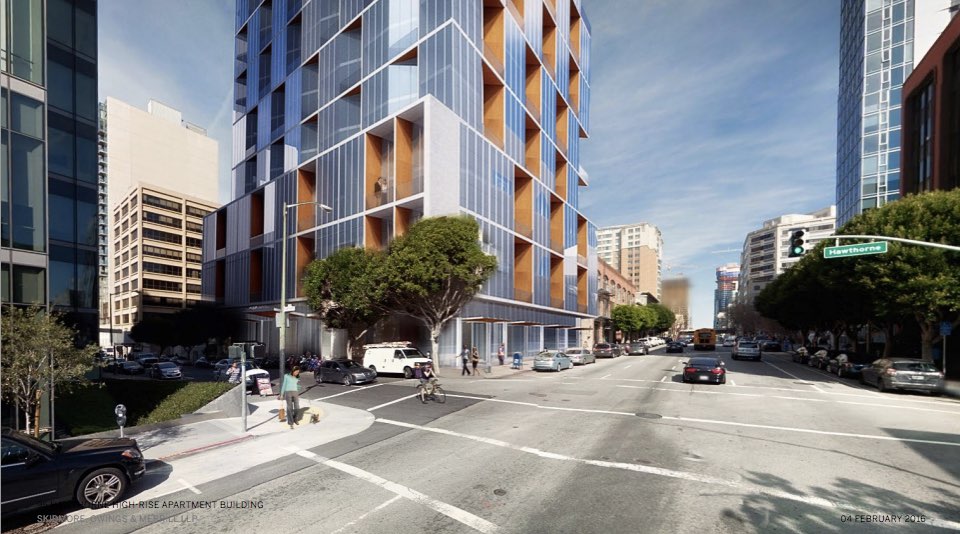 A view of the potential development while heading eastbound on Folsom Street.
While a number of lots within the Central SoMa Plan area could see increased height limits once the plan is finalized later this year, proposed rezoning maps in the current draft plan show the property remaining at a 320-foot limit.
A rendering of the neighborhood's skyline with the proposed 320-foot residential tower.
Planning Department staff is expected to weigh in on plans for 95 Hawthorne by May 5th. We'll be sure to share the department's assessment once it's published, as well as any opportunities for the community to weigh in as the project progresses.