It's been a little over two years since Jeremy Fish's iconic Pink Bunny sculpture was intentionally destroyed to make way for the massive apartment complex now known as Alchemy By Alta. But a new incarnation of the Bunny is on its way back to the neighborhood this spring.
Since its previous iteration was demolished in 2013, artist Jeremy Fish has been busy recreating a longer-lasting Bunny in bronze. A fundraiser organized by Jeremy Fish, the Lower Haight Merchant + Neighbor Association and the Haight Street Art Center raised over $50,000 for the Bunny's recreation, which has been taking place at Artworks Foundry in Berkeley.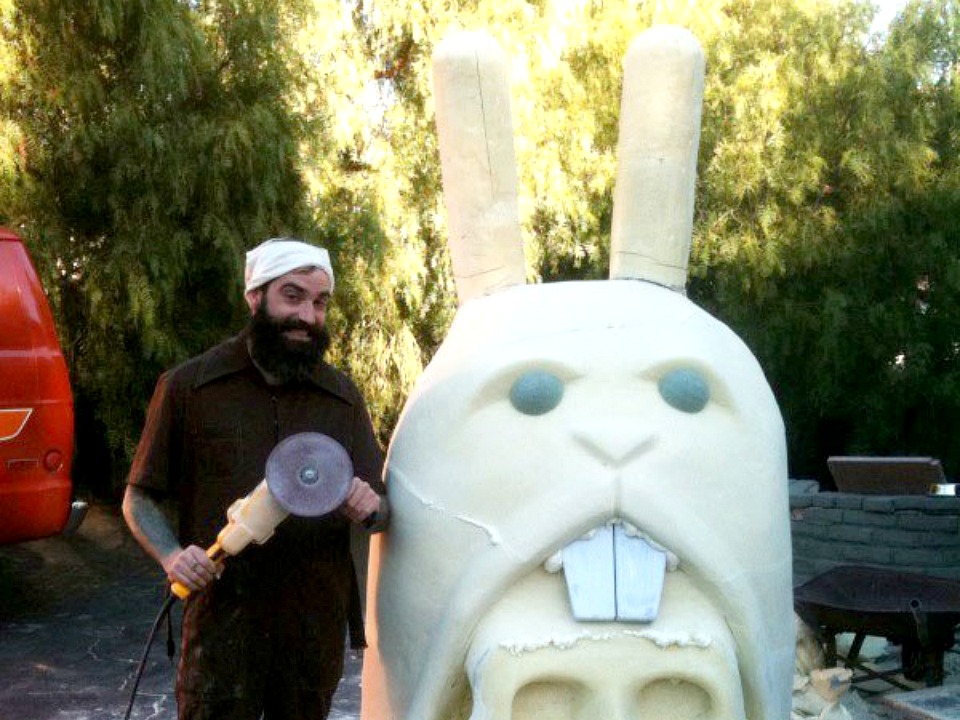 Artist Jeremy Fish working on the new Bunny.
Back in July, Fish shared details about the new sculpture in our extensive interview. "It will be ten feet tall, and cast in solid bronze," he said. "They gave me a land grant for 75 years, so it's going to live on that corner for 75 years ... If the people in charge of the property decide to get rid of it at that point, I'm going to have it in my will that it should be donated to Golden Gate Park."
Hayes Valley Art Works, the temporary pop-up art space occupying Parcel O on Laguna and Fell, announced the Bunny's impending return on its site.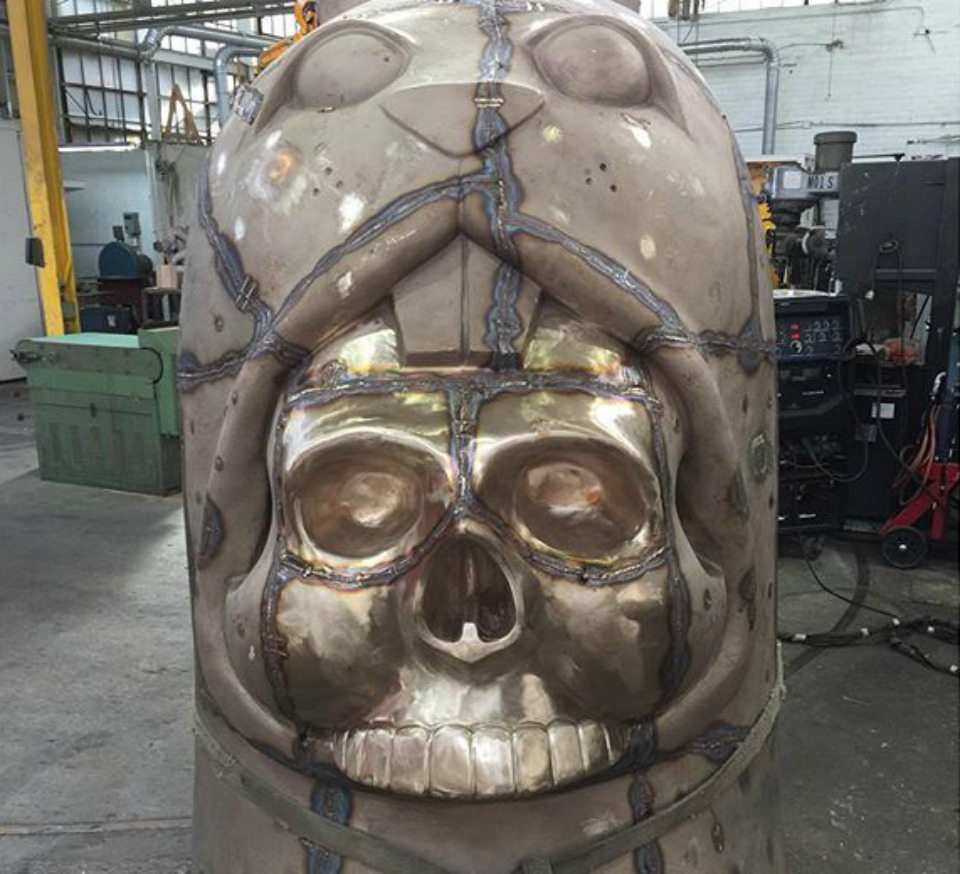 The bronzed Bunny in progress (Photo: Brin Berliner)
Aside from being reborn, the Bunny will also be relocated, slightly. Its former home was on the corner of Haight and Laguna, but it will be installed a few feet up the hill on Haight Street, at the entrance of the Haight Street Art Center.
We'll keep you updated on the Bunny's return. In the meantime if you're having a hard time waiting until spring, you can get your own bobblehead bunny by donating $25 or more to Hayes Valley Art Works.