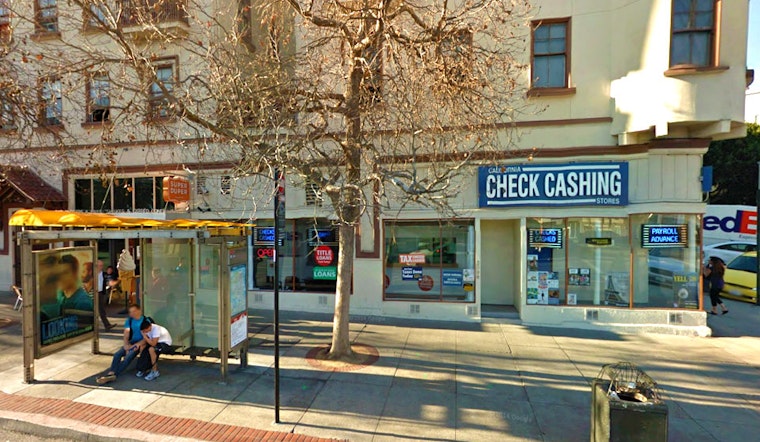 Published on March 08, 2016
The original location of Super Duper Burger at 2304 Market St. could soon get supersized, as a possible expansion is in the works.
Permits have been filed to expand the restaurant into the large corner space at 2300 Market St., at Noe. That address was most recently home to a California Check Cashing outlet, which closed several months ago.
According to recent filings, the restaurant would be extended into the Check Cashing space, reconfiguring a non-structural wall in the process.
Super Duper's VP of Marketing, Jacob Cross, told us this afternoon that details of the expansion will partly depend on how the permitting process goes, so it's still TBD whether it will end up being a true expansion, or more of a relocation for the restaurant.
When asked what changes might be in store for Super Duper if the move comes to fruition, Cross assured us that "it definitely will not decrease [Super Duper's] business hours or offerings," and "if anything, it will allow more space."
The Castro Super Duper was the chain's first location, opening nearly six years ago on April 7th, 2010. The burger brand now boasts 10 locations throughout the Bay Area. Look for a decision on the Market Street expansion in the next few months, and if all goes according to plan, completion of the project by the end of 2016.