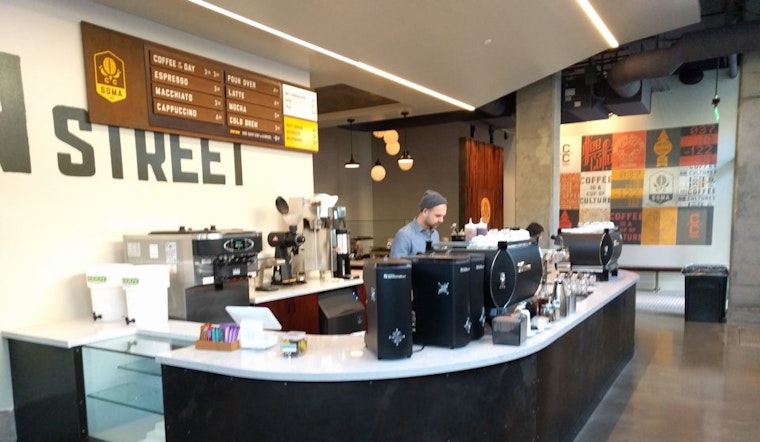 Published on March 15, 2016
Don't let the lingering window coverings fool you: Coffee Cultures is now open at Mission and Ninth.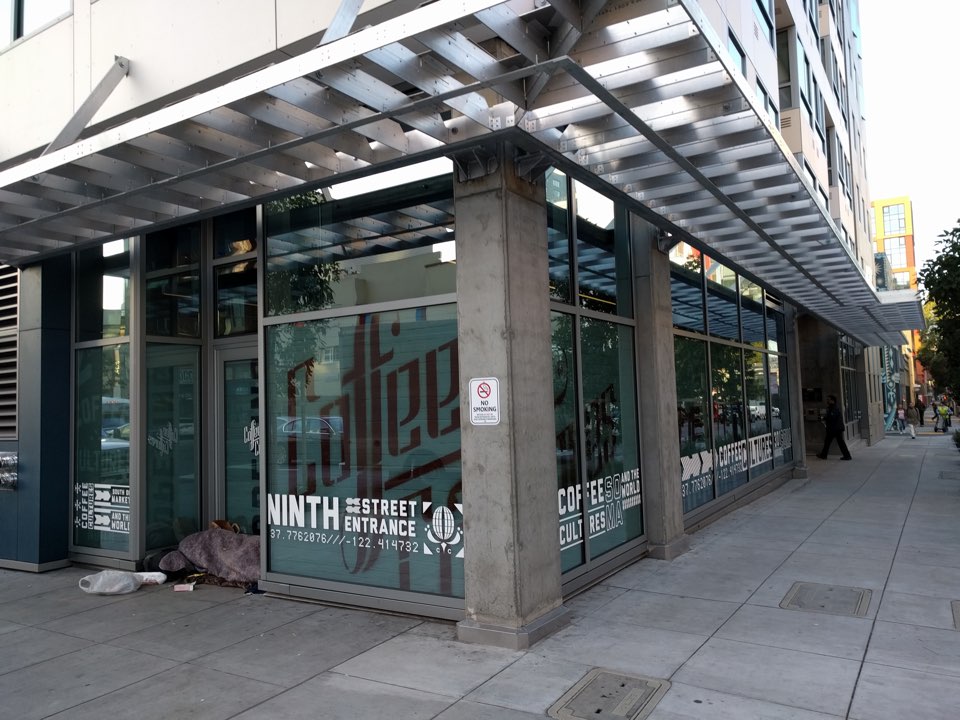 For more than two years, Coffee Cultures has been serving up caffeinated beverages from a tiny storefront in the Financial District. With this new, much larger space, located at the base of the 11-story Panoramic building, the homegrown company is adding lunch, plenty of space to lounge, and a separate wine and beer bar to its offering.
To warm up the new space, they're starting with the basics: coffee and tea. The beans come from North Carolina-based Counter Culture Coffee, which has a roastery in Emeryville. Manager Sean Fonda says that by next week, a full range of pastries from Patisserie Philippe and Starter Bakery will be available as well.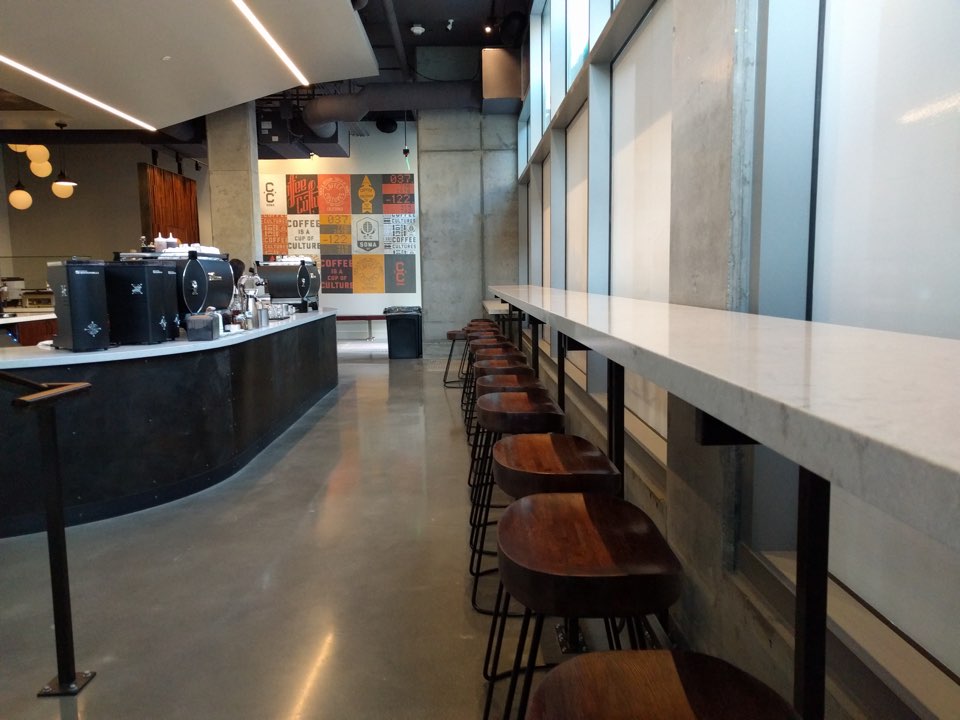 The future lunch menu is a month or two out, he says. The same goes for the eventual wine and beer bar, which is hidden away in the connected space next door. While the bar is already completely built out, they're still solidifying the liquor license, menu, staff and hours.
Lounging room in the newly opened cafe.
In the meantime, the cafe's doors are open 7am-7pm Mondays through Fridays and 8am-7pm Saturdays and Sundays.