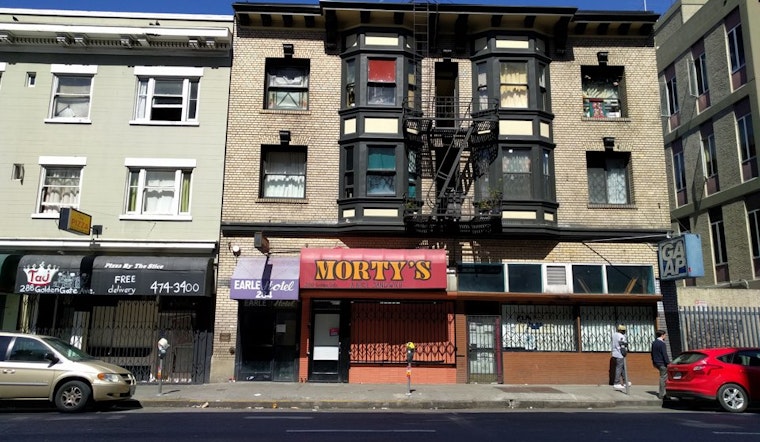 Published on March 28, 2016
Attention, fans of Morty's Delicatessen: Though the popular lunch spot looks to have shuttered, it's set to reopen in a couple of months—with new ownership, an extended menu and key back-of-the-house upgrades mandated by the health department.
As many have noticed, after 10 years in business at 280 Golden Gate, Morty's Deli—which prided itself on its Reuben sandwiches and grilled cheese sandwiches—went dark in mid-February, and has been vacant ever since.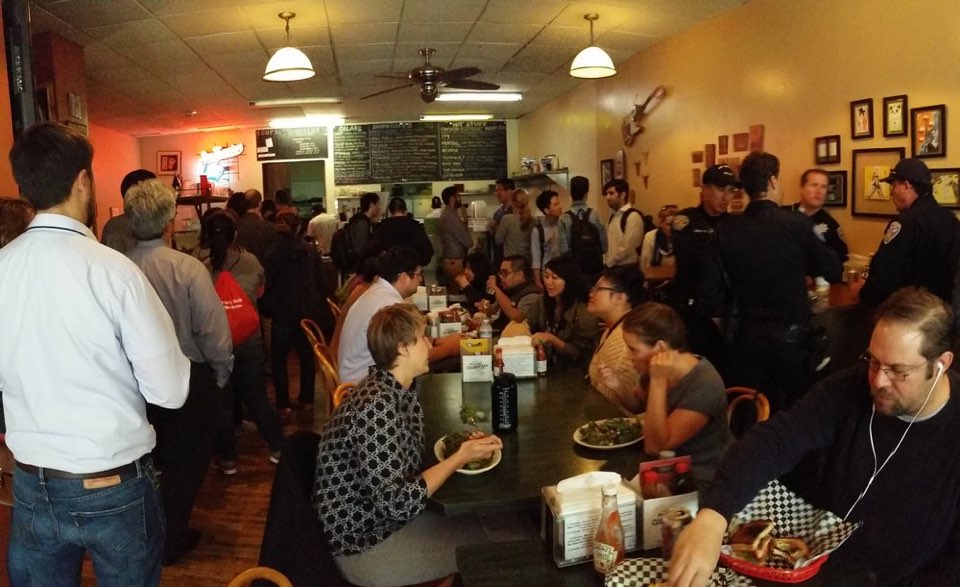 A lunch rush at Morty's Deli back in August 2014. (Photo: Michah S./Yelp)
According to Health Department documentation, the closure came after a routine inspection on Feb. 16th, which uncovered nine "high risk violations" and resulted in a temporary suspension of the restaurant's permit. Among those violations were the appearance of rodents and cockroaches (both dead and alive, and their droppings) in the kitchen and its basement; an employee's improper food-handling technique, resulting in the cross contamination between raw and dry foods; improper hand washing due the the kitchen's unusable hand-washing sink; and unlawful sleeping quarters in the restaurant's storage basement.
Due to the severity of the violations, the deli's owner, Tim Brown, was required to attend an abatement hearing on Feb. 23rd. Rather than working with the city to resolve the issues and reopen, Brown confirmed during the hearing that he was already in the process of selling the business.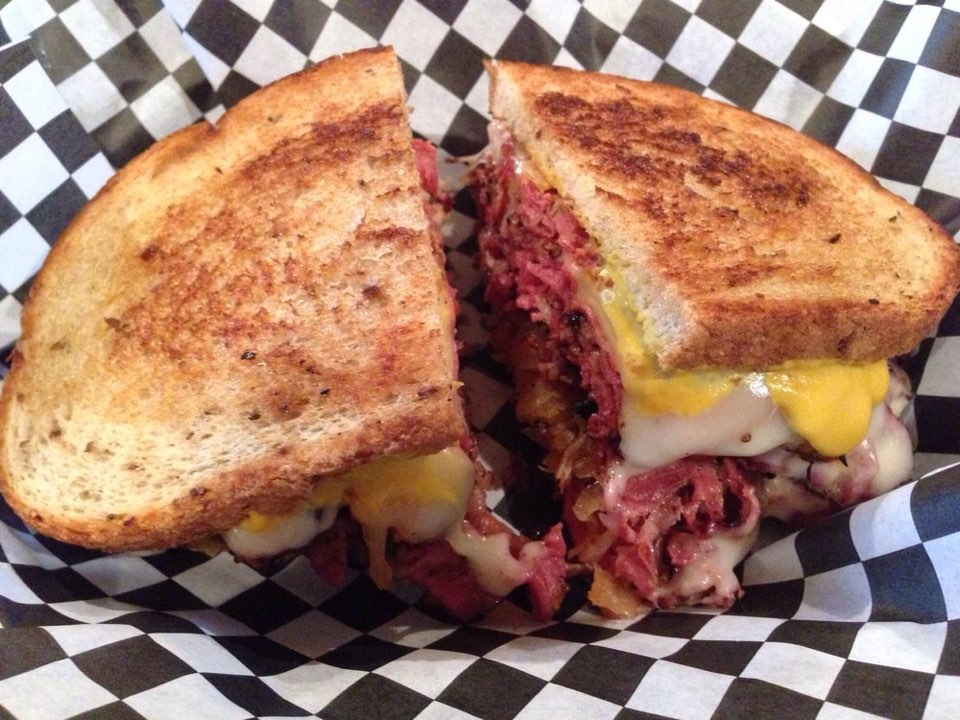 A hot pastrami sandwich at Morty's, before its closure last month. (Eric M./Yelp)
"We are currently working with the business's new owner to get them up to code and hopefully open them up for business shortly," said Nancy Sarieh, a public information officer for the Department of Public Health.

Morty's new owner, Jesus Kauil-Rivas, tells us that improvements to the deli's interior and kitchen, including all-new flooring and appliances, are complete. He's currently working with numerous city agencies to finish inspections and obtain the proper permits.
This will be the first restaurant Kauil-Rivas owns, but he brings with him vast experience from San Francisco's fine-dining institutions. He spent "most of his life"—12 years—working at Tadich Grill, after eight years at House of Prime Rib. He also spent three years at Original Joe's, and worked directly with the owner of a wonderful deli in the Mission district, Kauil-Rivas said.
Once the doors to Morty's reopen, Kauil-Rivas says he and his staff will keep the 10am-4pm hours and focus on recreating Morty's original lunch menu perfectly. Then he plans to extend the hours to offer a new breakfast menu and remain open through dinner.
For breakfast, Kauil-Rivas plans to serve items like eggs made to order, breakfast bagels and croissants, yogurt parfaits and bowls of oatmeal with all the fixings. He's also working to put together a lineup of caffeinated beverages, including coffee, mochas, lattes and cappuccinos.
Kauil-Rivas is aware that Morty's is a popular weekday destination for those who work around Civic Center, and he's also considering adding Saturday hours for neighborhood residents.
If all goes well, the refreshed Morty's Deli should be open this May. We'll let you know as soon as a grand reopening date is set.
Thank you to Hoodline reader Sam W. for the tip.