Bayview has several major development projects underway. 4101 Third Street will eventually transition into 46 housing units with ground-floor retail, and it's also likely that the India Basin Shoreline will develop into a mixed-use, water activity-oriented recreational "destination area" for residents and tourists. Other major developments are already in the works, including the San Francisco Shipyard and Candlestick Point. 

But as new developments prepare to break ground throughout San Francisco, there is often an awkward waiting period where storefronts along commercial corridors sit empty. 
One of those empty spaces is 4716-4720 Third Street. Once Frank's BBQ and Sea Food (and an adjacent storage space), the storefronts have sat vacant for some time as they head down the path to eventually becoming housing with ground-floor retail. 
Until that happens, Andrea Baker of Andrea Baker Consulting, along with several community stakeholders, has adopted the two spaces, transforming them into 3rd Street Village, a gallery and retail pop-up space with rotating artists and vendors. Hoodline caught up with Baker and one of her partners, local artist Danielle Satinover, to find out more about the project. 
What was your vision when you started 3rd Street Village? 
Baker: I saw the need for activation. All of us hear from our elders, and there are those who still remain in this community and talk about what 3rd Street looked like in its heyday, when there were storefronts and residents could just walk out their door to find all the neighborhood services that they needed. This area was indeed the "walk of the community."
But the vibrancy hasn't been here for a while now, and unfortunately, folks have had to go to other spaces to fill that void. This block in particular is right across from the Bayview Opera House, which is one of our significant icons and assets in the neighborhood. There seemed to be more vacant storefronts at one point than there were active businesses, so really it was about just trying to activate this block. One storefront at a time will get us there.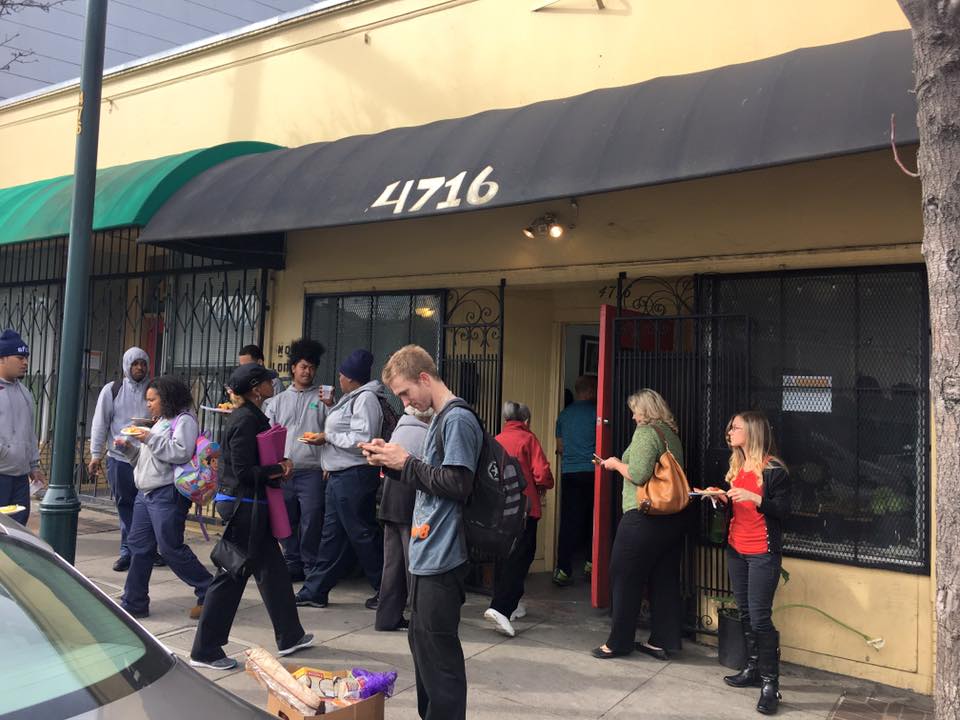 How did you secure the space?
Baker: I approached the property owner, who I knew was working on a future development project here. It will be mixed-use: housing and ground-floor commercial. They were willing to donate the space to the community, for it to be activated until they got ready to start. 
What was your process with activation?
Baker: The developers were very open and said we could do whatever we wanted, so I began recruiting community partners. I'm a believer that none of us can do this alone, and I believe that everything is richer and more textured and fun with partners. So the Bayview Opera House, IMPRINT.CITY and Danielle Satinover volunteered their time. We all sat down in a meeting to figure out what to do with it.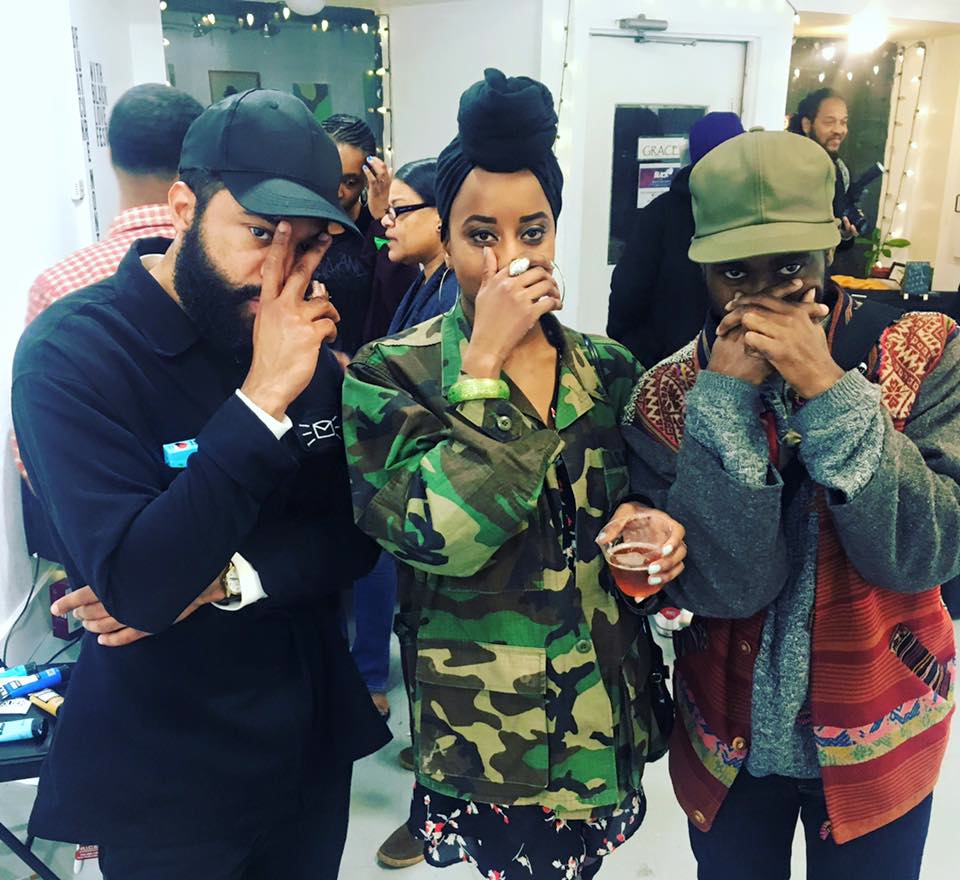 Artists at 3rd Street Village. (Photo: 3rd Street Village/Facebook)
Danielle, tell us about your connection to the Bayview community and to 3rd Street Village.
Satinover: I'm a resident. I've lived in Bayview 16 years; I own my home and studio here. I've been working in the community for 10 years. First with Art94124, America's Scores, then the Bayview Opera House's Dare 2 Dream Program. I am also currently the curator for the gallery.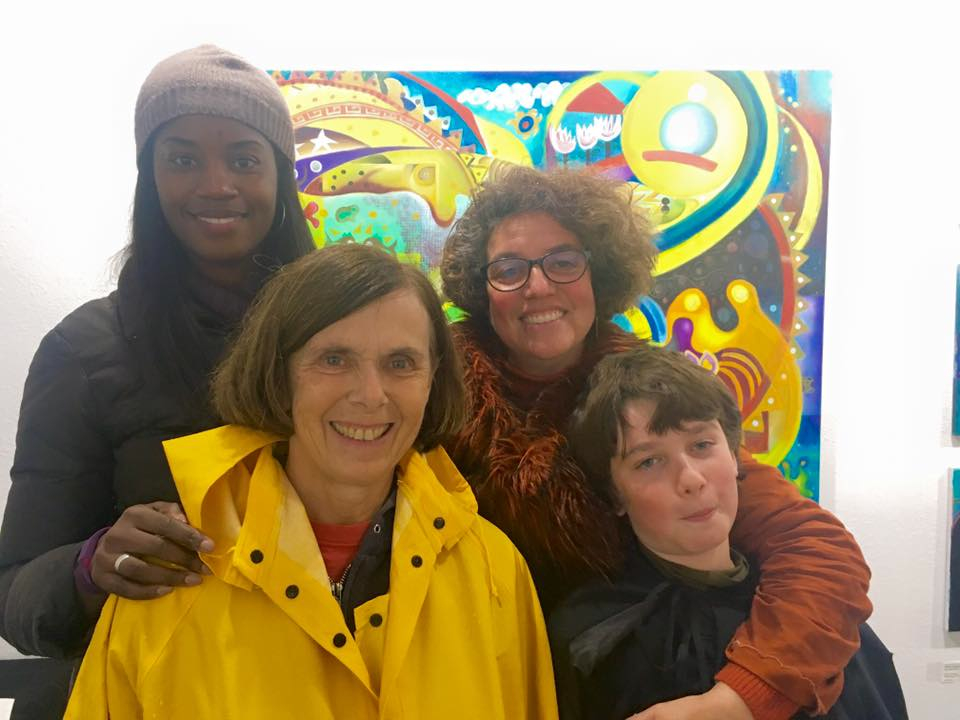 From left: Tyra Fennell of IMPRINT.CITY, Barbara Ockel of Bayview Opera House, and Danielle Satinover and her son. (Photo: 3rd Street Gallery/Facebook)
What's unique about the gallery?
Satinover: It's not just an art gallery. We are not just putting images on the wall and selling them off. We are here to engage with the community on a different level. Every show that we have has an undertone of opening the art world to the Bayview community.
I'm pretty adamant about making sure that everybody feels welcome. There are people that hang out on the corner and are not as fortunate as others, but they come in here to check out our exhibits. It's bringing all cultures together, and I'm sure a lot of people have never had that experience.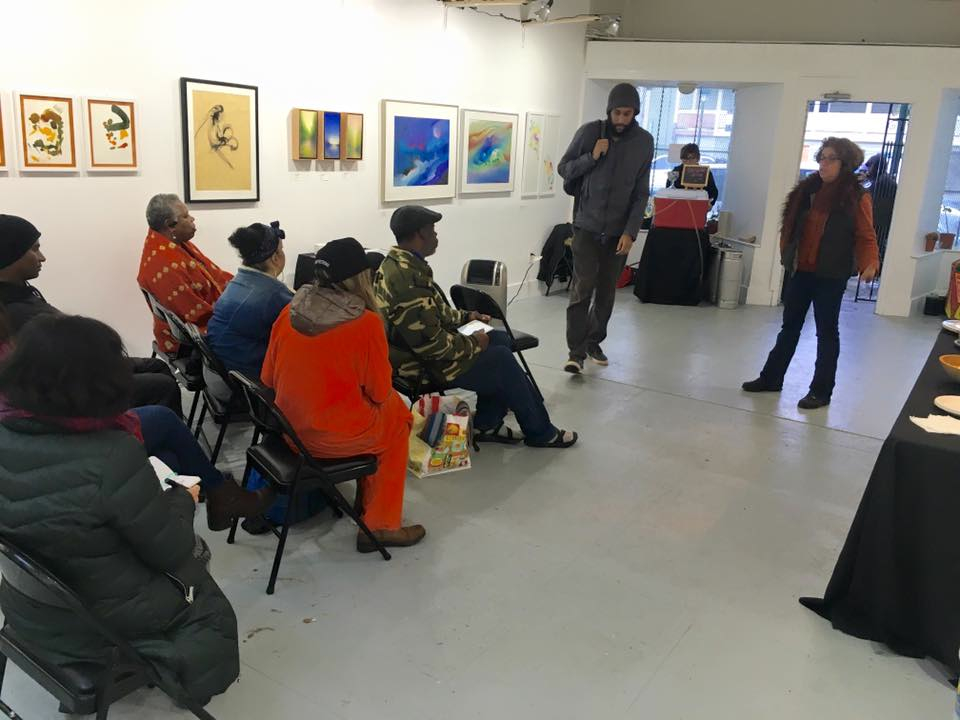 Danielle Satinover speaks to visitors at 3rd Street Village. (Photo: 3rd Street Village/Facebook)
Tell us about some of the exhibits you've had so far in the space. 
Satinover: The first exhibition was the "Artists Displacement Show." It featured 15 artists who lost their work space or housing, due to being priced out. It was my moment to share this problem, give those artists opportunities, and show them that they don't have to leave the city. There is opportunity here in the Bayview. 
As a resident of the Bayview, why is this temporary project important to you?
Satinover: When I first moved here, I kind of joked that I was in the "Wild, Wild West." It was really out there. The community has developed over time. Many people kind of share the same sentiment that Bayview is kind of forgotten. While these developments are happening, we are taking a more active approach by saying, "Hey, we are here and doing things!"
The blight and empty storefronts bring the community down. Activating the space is an opportunity to let people know that there are good things happening in the community, and we have the culture and support that other neighborhoods in the city have. We deserve to have good things here—a real neighborhood. This gallery and pop-up space is proof that it can be done successfully. 
Tell us about your current exhibit, "Custom Lifestyle."
Satinover: This show touches on supporting youth. It's important in developing Bayview in all its rich and full aspects. There are two muralists that will be coming in, and all the programming is focused on helping youth making creative choices to shape their lives in a good way. We are trying to build the community from the bottom up.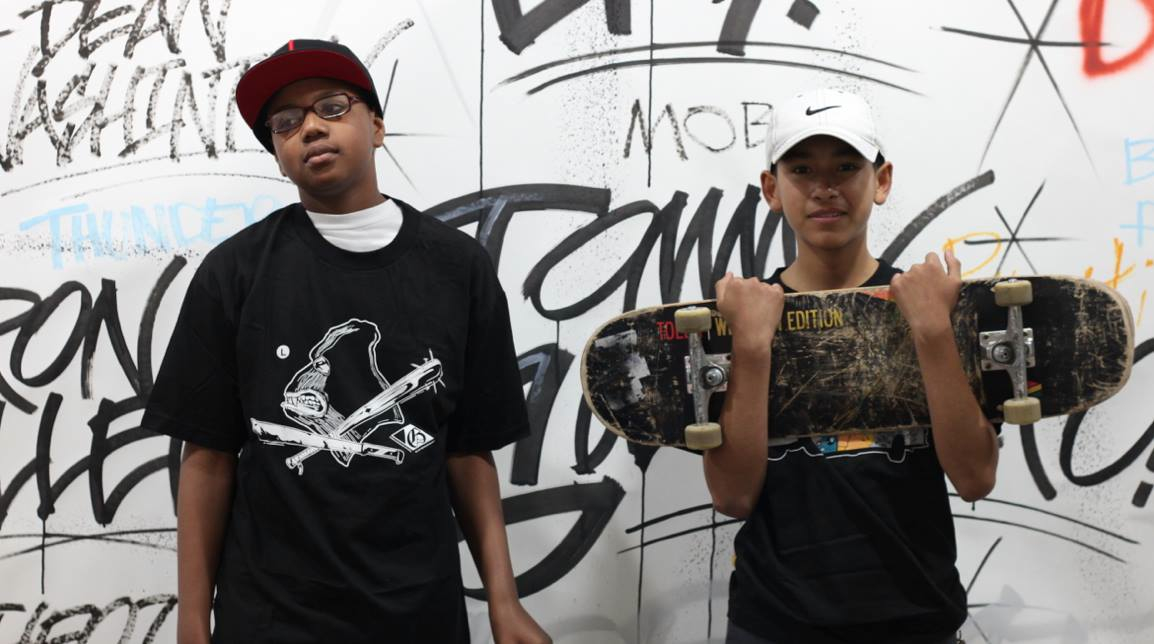 What's going on with the space next door?
Baker: We are calling it a pop-up market retail space. We would like to continue our work with micro-businesses and artisans, and we are also promoting the space for meetings and workshops. We want to get more feet on the street.
We have made these spaces available to local organizations for free; things go on like band and play rehearsals. The only thing that we ask of them is to have the doors open, so that folks can mesmerized by the sound as they would by the smell of cookies coming from a bakeshop. We are really encouraging the community to use the space. It is really about activation.
What do you see as the future of the Bayview arts community? 
Baker: Given that there is this great desire to move this neighborhood into an arts district, it was sort of a no-brainer that one of the spaces should be a gallery space. This allows Bayview artists and beyond to showcase their work, and also to get folks to realize that Bayview could be their potential new home.
I think it's important to say that there are a group of community stakeholders who are very active, passionate and would like to see the Bayview be the next "arts district." We already have the wonderful asset of the Shipyard Artists, which is the largest continuously operated artist colony in the country. We want to be able to build on that—we already have great bones out there, we just want to add meat.
For more information on 3rd Street Village, and to stay in the loop on future events, check out their Facebook page.