Four Barrel Coffee appears to be moving forward with plans to open a new location at 1226 9th Ave., formerly the home of Standard Roofing Co., which departed the space last summer. Since then, the contractor's sign has been removed and the storefront's windows have been painted gray.
According to new applications filed with the Department of Building Inspection, Four Barrel plans to remake the location into a limited restaurant that will include "a new outdoor activity area." 
Several eateries on 9th Avenue already offer sidewalk tables, including Park Chow, Nopalito and Pacific Catch. The trend may soon expand to the southern end of the block, where fast-casual chain Lemonade has included sidewalk seating in its application to move into the former La Boulange de Sunset.
Brian Thomas, Four Barrel's head of Operations, had no comment when reached by telephone this afternoon, but the LLC behind the new permit is linked to Four Barrel owners Jeremy Tooker, Tal Mor and Jodi Geren. The architect of record on the permit is Boor Bridges, whose portfolio includes The Mill on Divisadero, which also features Four Barrel coffee.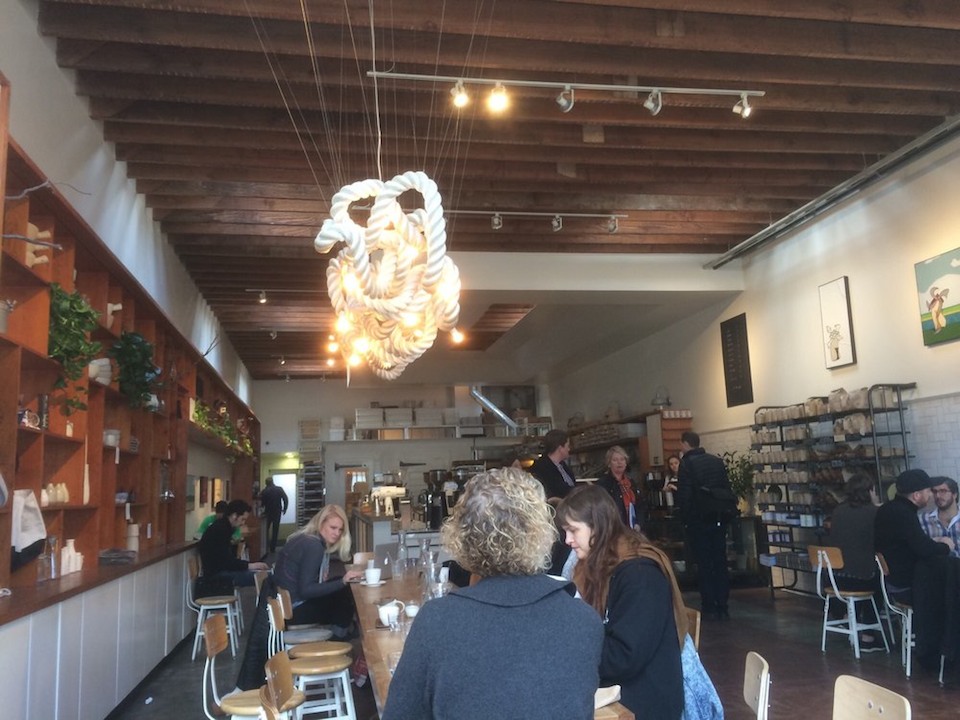 Permits indicate that the renovation work will be performed by Echo Summit Construction, general contractors who've built other restaurants in the Bay Area, including Flour & Co. on Hyde St. and Spaghetti Bros. in the Marina.

High ceilings, exposed woodwork, a skylight and cement floors make this former office/warehouse space a natural fit for Four Barrel, which has renovated similar spaces for its Valencia, Divisadero and Portola locations.