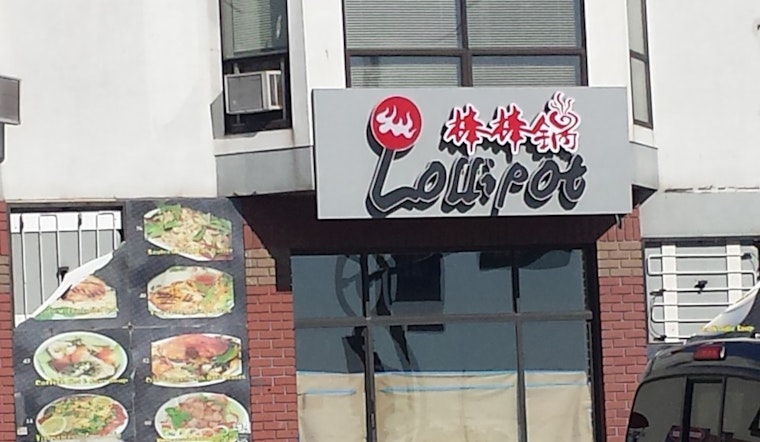 Published on April 19, 2016
The brown paper is about to come down from the windows, and a new sign is already hung over the door at Lollipot, a new Taiwanese-style hot pot restaurant at 890 Taraval, the former location of Ha Noi Bistro. "I plan to open this weekend," said owner Johnny Npan, who also lives in the Sunset. 

For the uninitiated, hot pot restaurants provide a simmering bowl of broth at the center of the table, where each diner can cook their own meal. Most restaurants offer a variety of thinly sliced meats, seafood, dumplings and vegetables, along with dipping sauces; specific ingredients tend to vary by region.
"You know the restaurant Boiling Point?" asked Npan, referring to a Southern California-based chain. "Our menu is just like that." The menu at Boiling Point's Fremont location offers a variety of meaty, hot soups, served with add-ons like quail eggs, sliced meats and noodles. Depending on one's tolerance, Boiling Point's spiciness levels range from "none" to "Flaming Spicy."
Lollipot will have about 20 tables, said Npan, who added that he's in the process of applying for a beer and wine license. In the meantime, he said customers are welcome to bring their own alcoholic beverages. He's in the process of hiring staff, and said he hopes Sunset residents will apply.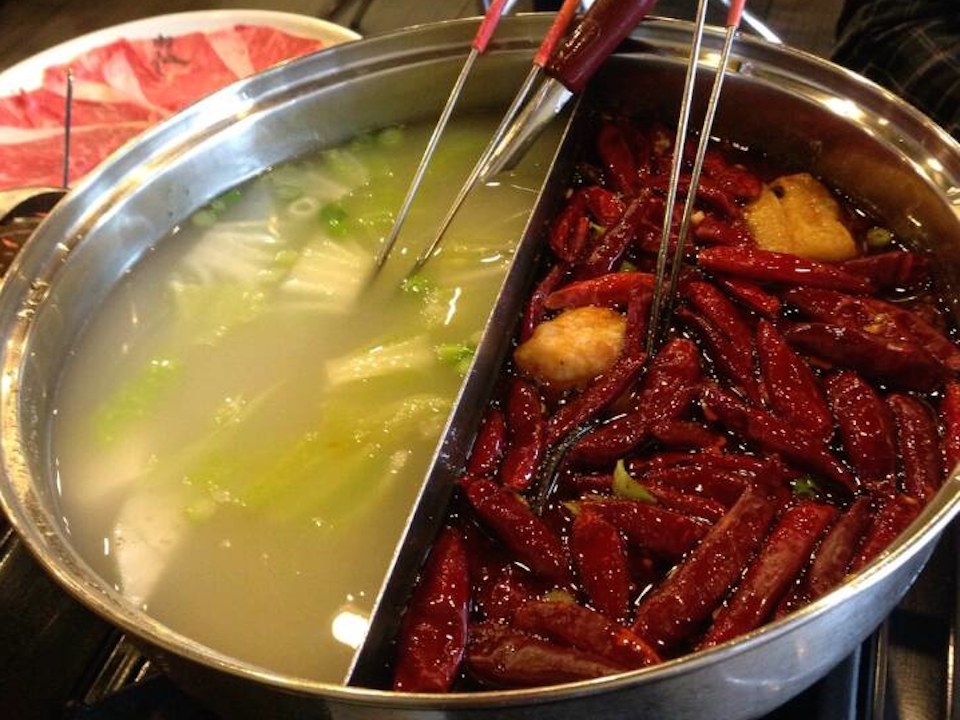 A two-broth pot from The Pot's. (Photo: Facebook)
For those who like to stew in their own juices, the Sunset offers multiple options. IPOT Restaurant (1420 Irving) has been known to have 90-minute wait times on weekends. Nabe, a Japanese hot pot restaurant, has been serving customers from 1325 9th Ave. since 2012, and has plans to expand to the Marina. And The Pot's (2652 Judah) offers customers a $25 all-you-can-eat option that includes handmade dumplings.
Hot Pot Garden, which closed its 1055 Taraval location in July 2014 after a 1-alarm fire, was due to open a new Sunset location and also expand to SoMa, but those plans have stalled. Instead, owners Brenden Lam and Tammy Nguyen have pivoted to Poki Time, a Hawaiian-inspired fast-casual restaurant targeted to fans of fresh fish.

Despite the neighborhood's already blazing hot pot scene, Npan feels there's still plenty of demand for hot pot in the Sunset, so much so that he's opening Lollipot just three blocks away from One Boiling Pot (1155 Taraval). "It's going to be good," said Npan.