After a month-long soft opening that attracted enough customers to create lines out the door, fast-casual seafood restaurant Poki Time is marking its grand opening today with a new sign over the entrance.
"It's a celebration of the last few weeks," owner Quan Khuu told us. "I think we're ready to make it final and thank the neighbors for their support," he said.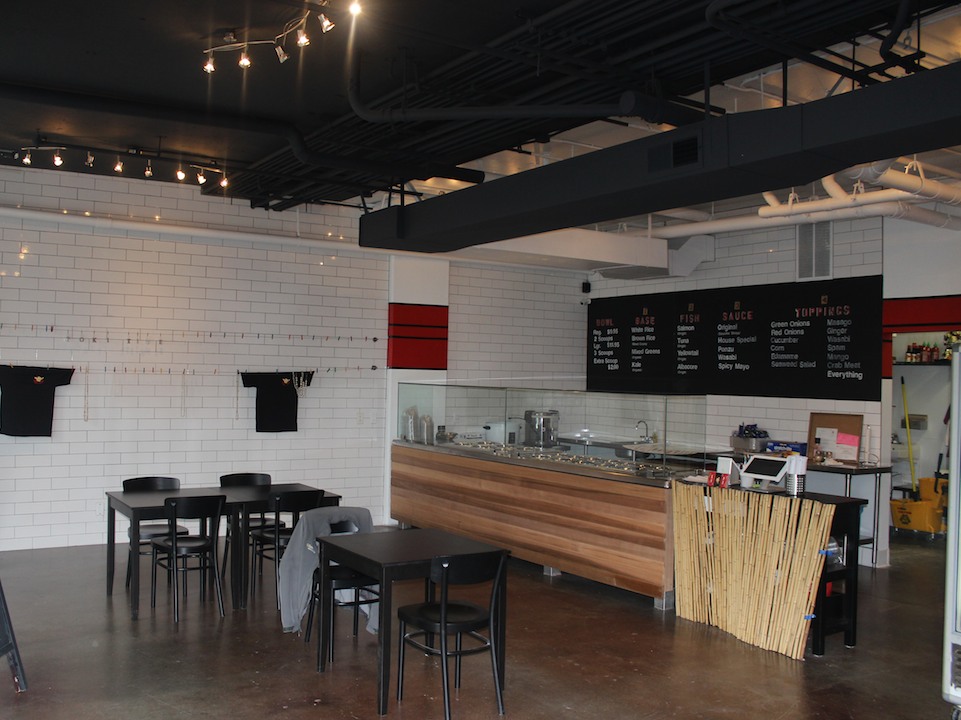 From 11:30am to 3pm, Khuu and his staff will serve customers while the restaurant offers Hawaiian flavors that don't appear on the chalkboard menu of raw fish, rice and vegetables. "We're going to have a hula dancer and plenty of picture-taking with friends, family and hopefully, people from the neighborhood coming through to say hello," he said.
"We're also going to be giving out some leis to the first 100 customers who arrive," added Khuu, who said that the early response has confirmed that the Inner Sunset was the best place for his new restaurant.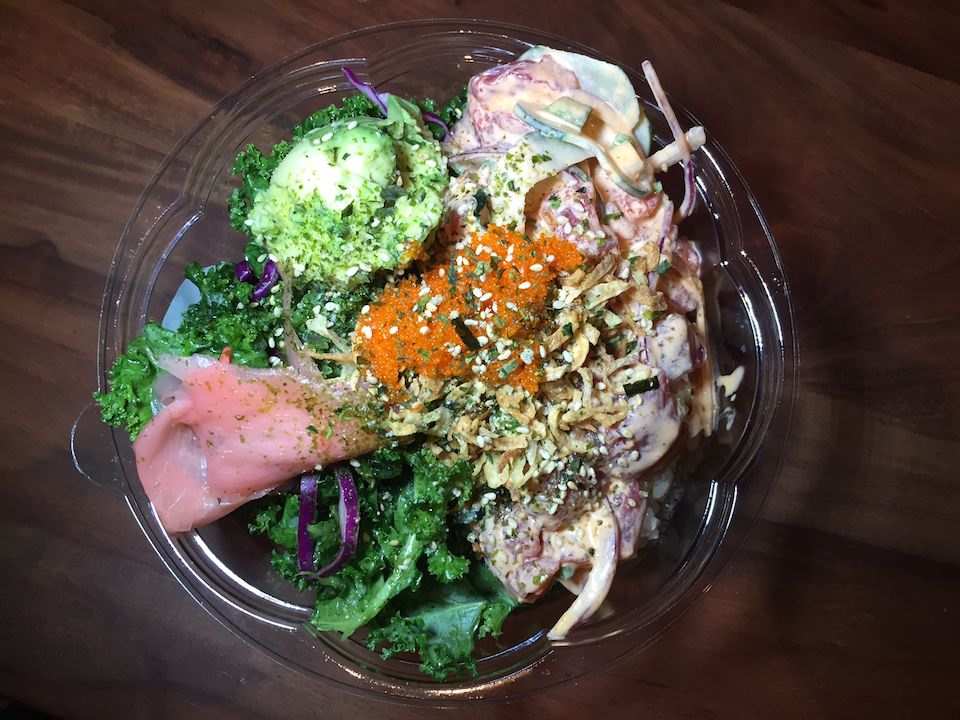 Poke with kale, brown rice, tobiko, avocado, onion and spicy mayo.
"It's been amazing," he told us. "The neighborhood support has been great, and we have lines out the door all the time."
After operating for a month, Khuu said he's changed his mind about applying for an ABC permit. "I don't think we'll ever go for a beer and wine license here, given the competition from the wine bars [InnerFog and Shin Dig]. We'll just stick with what we do."
The number of fish fans in the Inner Sunset has already led Khuu to hire 15 employees, he said. "We're going to be playing around maybe with extending Fridays and Saturdays to 10," he said. "We're still experimenting further."

Poki Time is open every day from 11 am to 9 pm and is located at 549 Irving between 6th & 7th Aves.