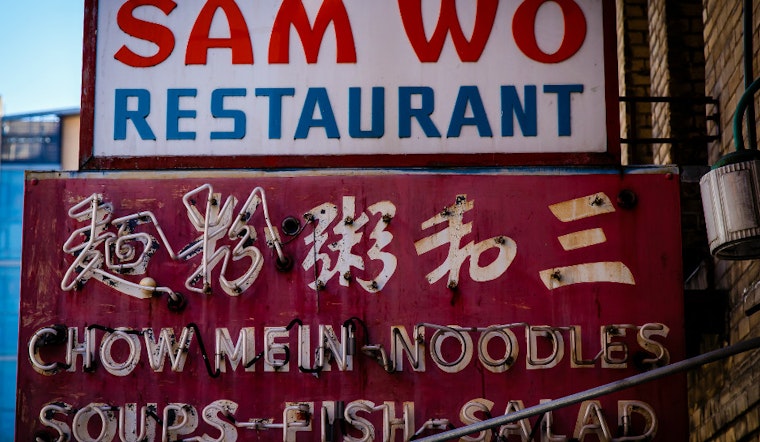 Published on April 25, 2016
Sam Wo fans will soon have three more things, in addition to the restaurant's reopening in October, to celebrate: The 74-year-old neon sign is going to be re-installed on Wednesday evening, weekend hours are expanding in May, and the restaurant expects to get a liquor license sometime this summer.
Though the original Sam Wo at 813 Washington St. opened in 1907, the neon sign didn't go up until the 1930s, according to a press release sent by Steven Lee of Sam Wo Ventures, LLC. But the sign was broken and in disrepair for the past 25 years. "Only the smaller back light English version of the sign continued to be backlit until the restaurant closure of April 2012," the release states.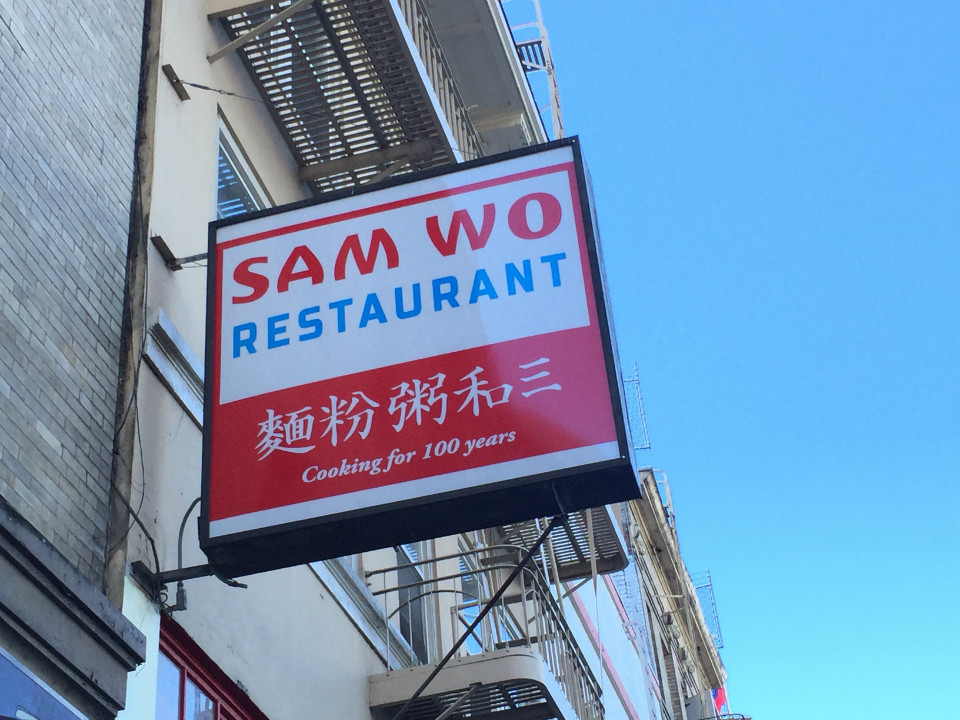 The temporary sign. (Photo: Geri Koeppel/Hoodline)
It continues, "With a great deal of scrutiny by the historic preservation section of the San Francisco planning department, a permit was issued for the original sign on Washington Street to be allowed to join the family at the new Sam Wo location at 713 Clay Street. Installation will begin this Wednesday April 25th, after 6pm" ... and the beacon for Chinese noodles, jook and more shall shine again.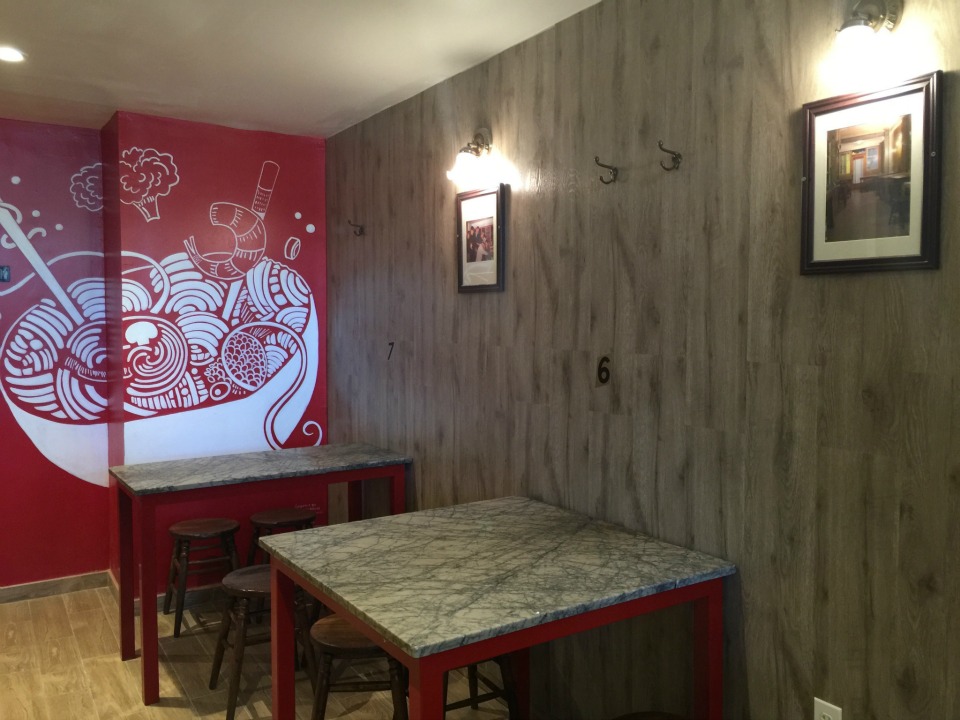 Photo: Geri Koeppel/Hoodline
Lee told us the restaurant applied for and got a conditional use authorization to sell beer and wine, and it's working on the application for a license. If all goes well, sometime this summer you'll be able to wash down that chow mein with a frosty brew.
Also, new hours starting May 1st are as follows: 11am–4pm Monday, 11am–4pm and 6pm–midnight Wednesday–Saturday, and 11am–5pm Sunday. Starting May 20th, Sam Wo will stay open until 3am on Friday and Saturday for night owls and the after-bar crowd.