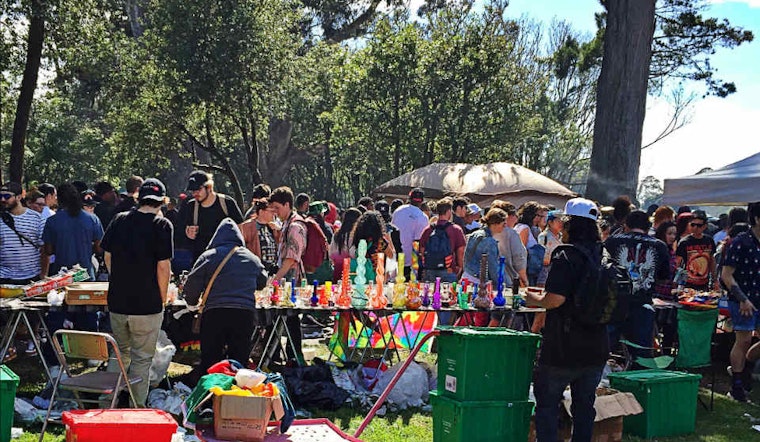 Published on April 21, 2016
On the morning after the Haight's biggest official unofficial holiday, all sign of the raucous 4/20 festivities have been largely cleared up, thanks in part to SF Public Works crews who've been doing a thorough sweep of the eastern end of Golden Gate Park, the Panhandle and the Haight this morning.
With an estimated 10,000 people in attendance, a smattering of traffic control measures were put in place to ease congestion: SFPD closed streets around the Upper Haight late in the afternoon, and squadrons of SFMTA employees herded people onto the N-Judah at Carl and Cole.
A broad range of shops on the street closed early or altogether for the day, including Bang On and the Booksmith. To serve the throngs, Whole Foods converted its olive bar to an icy bottled beer cooler.
Was yesterday's 4/20 worse than years past? Better? Only neighbors can say. But in the meantime, we've got some photo highlights of yesterday's events and an assessment of the damage—which included little vandalism, but a smattering of violent crime.
Early on, a skywriting campaign set the tone: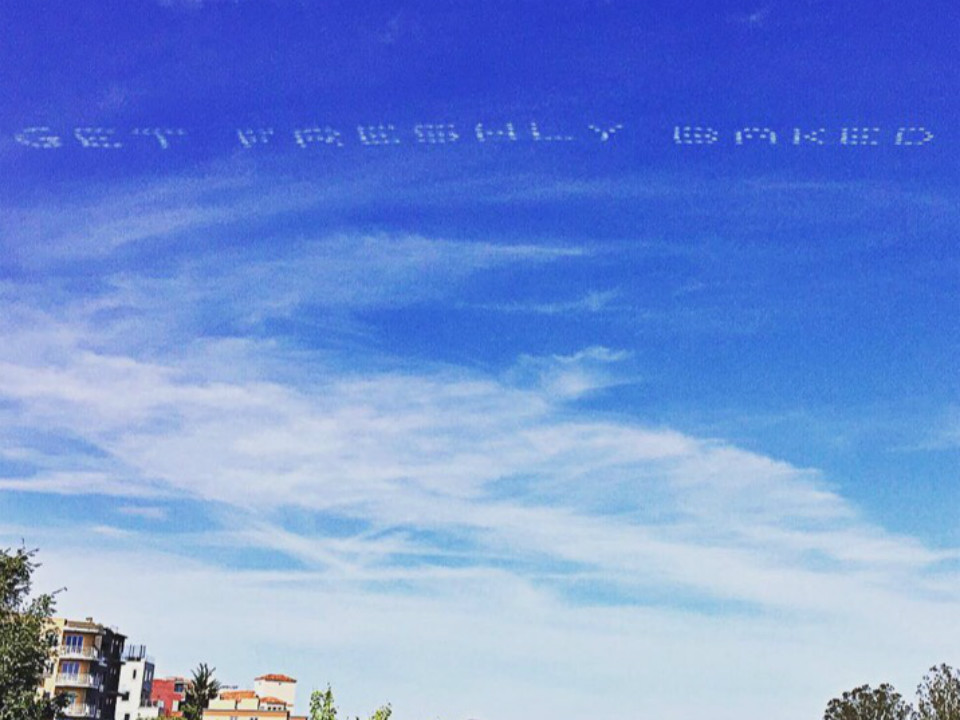 As usual, many people came from out of town for the event. Billy and Tanhee, pictured below, drove in from Sacramento for the day. (Yes, those are gourd bongs.)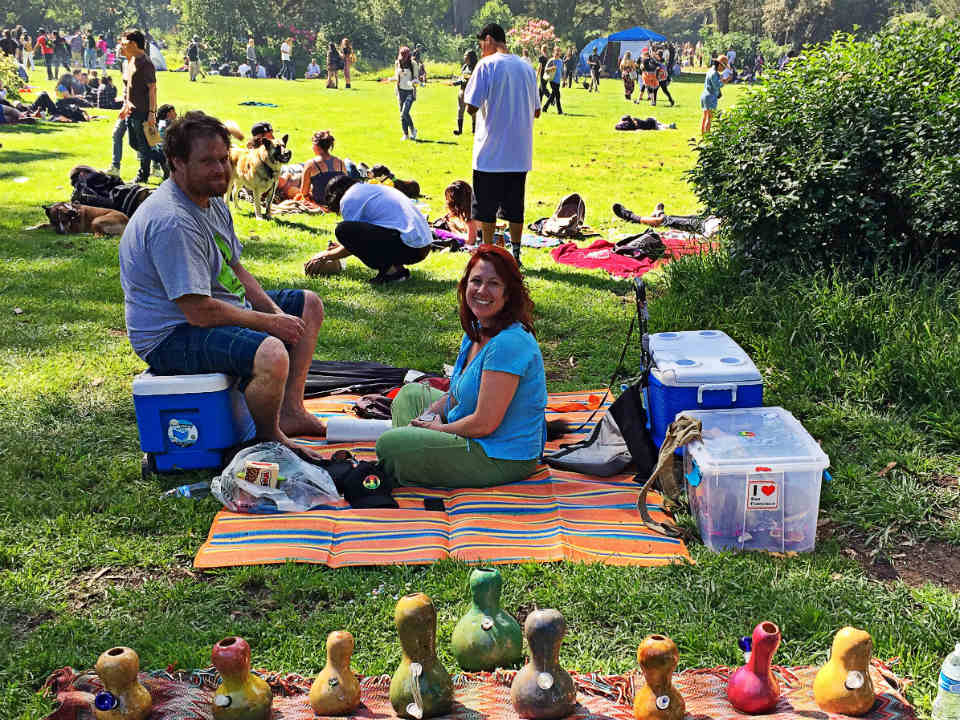 Unsurprisingly, many people brought tables and tents to set up and sell their wares, like the array of glass bongs below. Others were reading tarot cards and selling beer, hot dogs, and of course, marijuana edibles.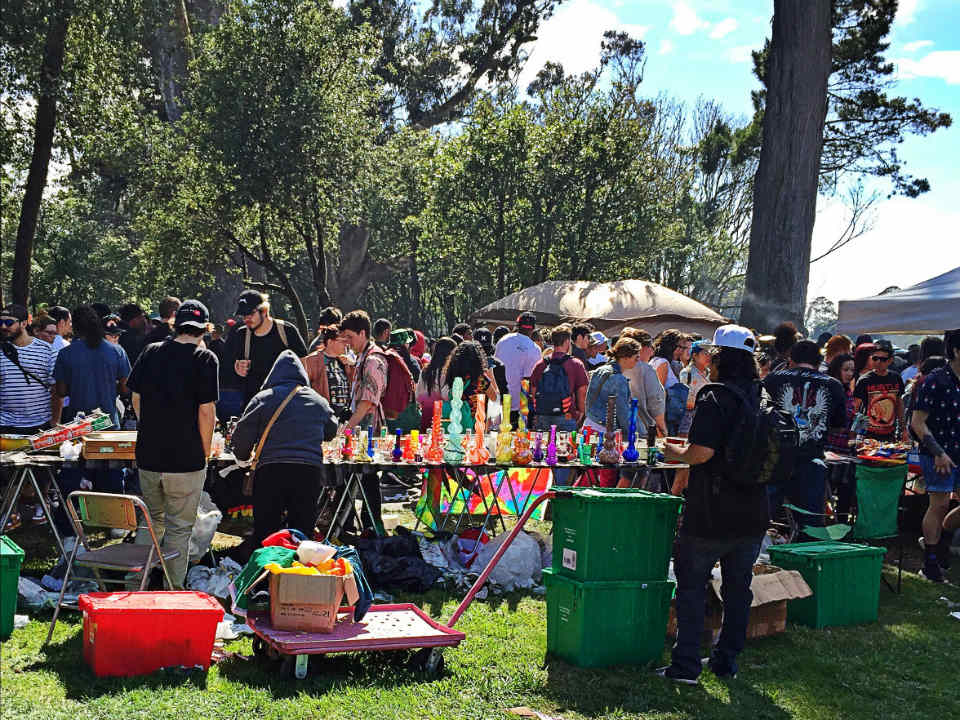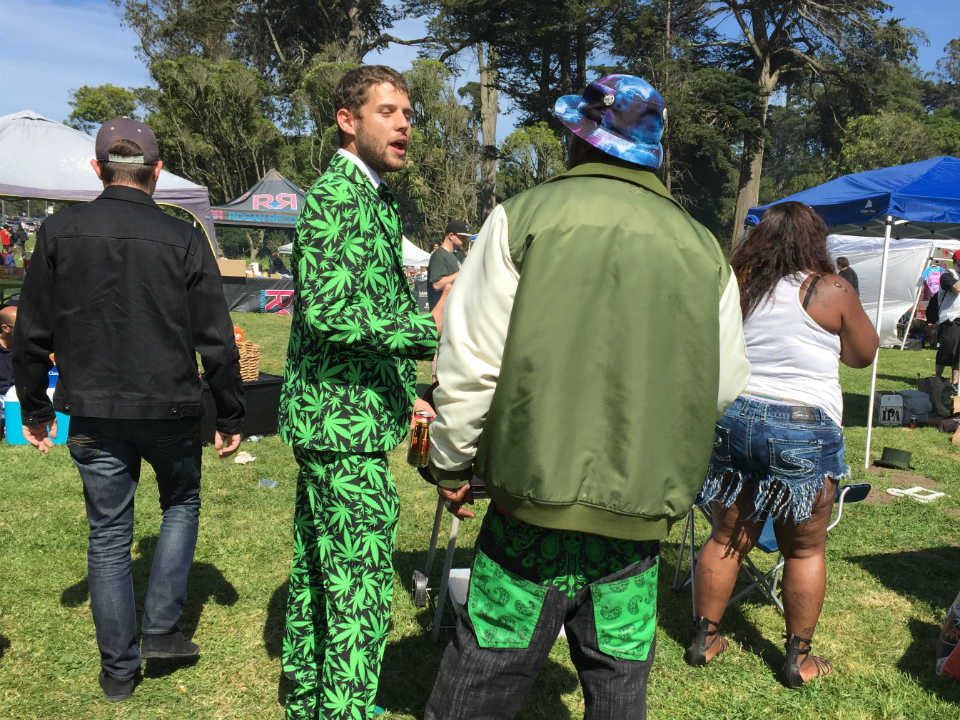 A street trolley, sponsored by vaporizer company Pax, was on deck to curb the munchies with free pizza: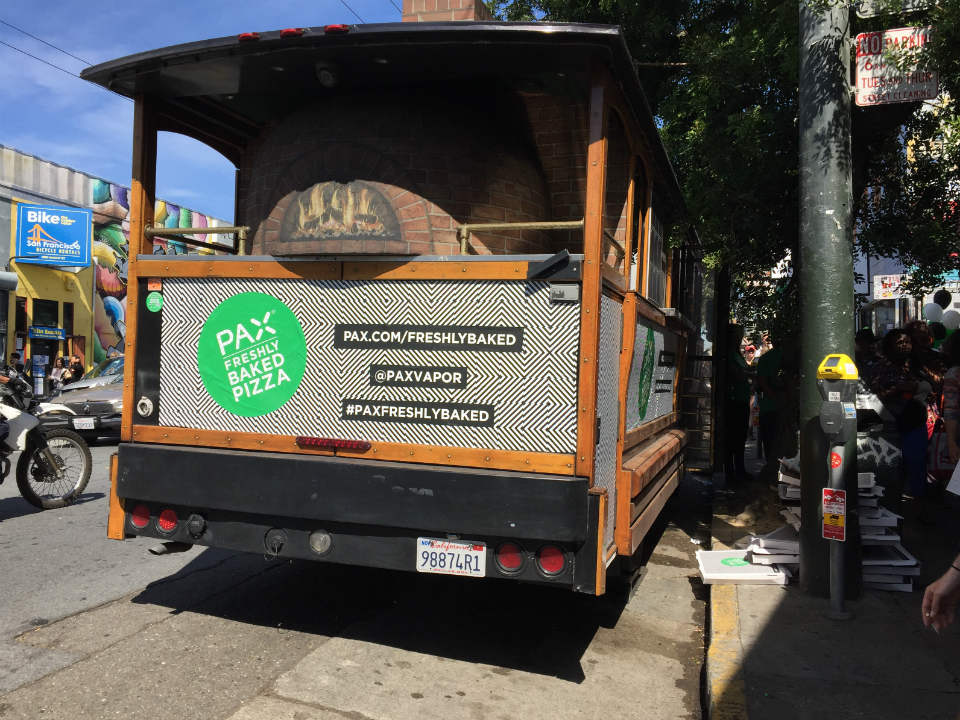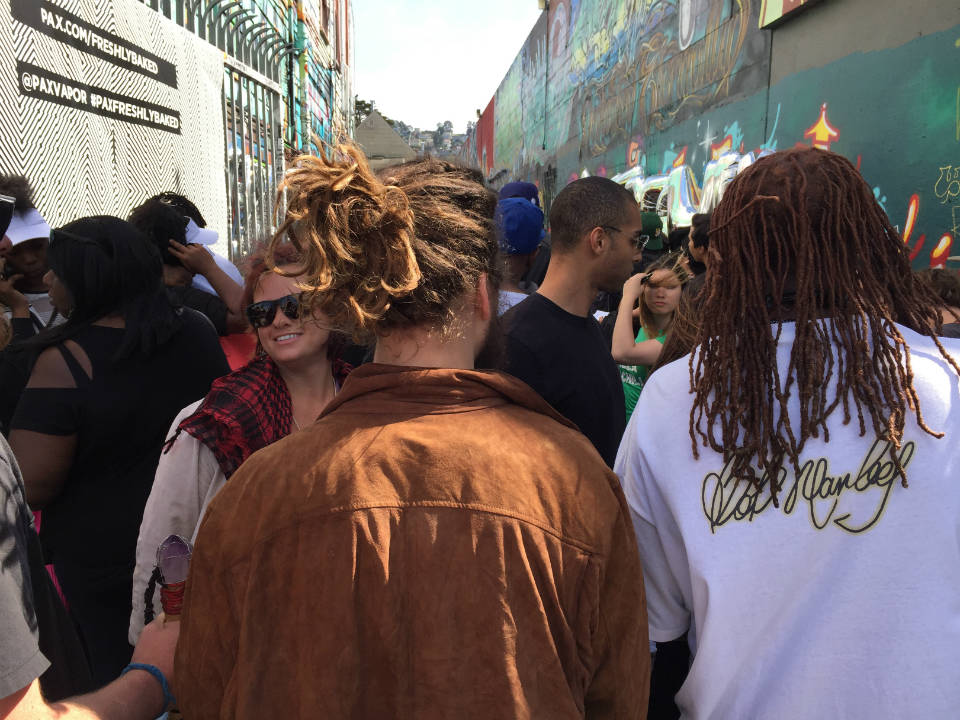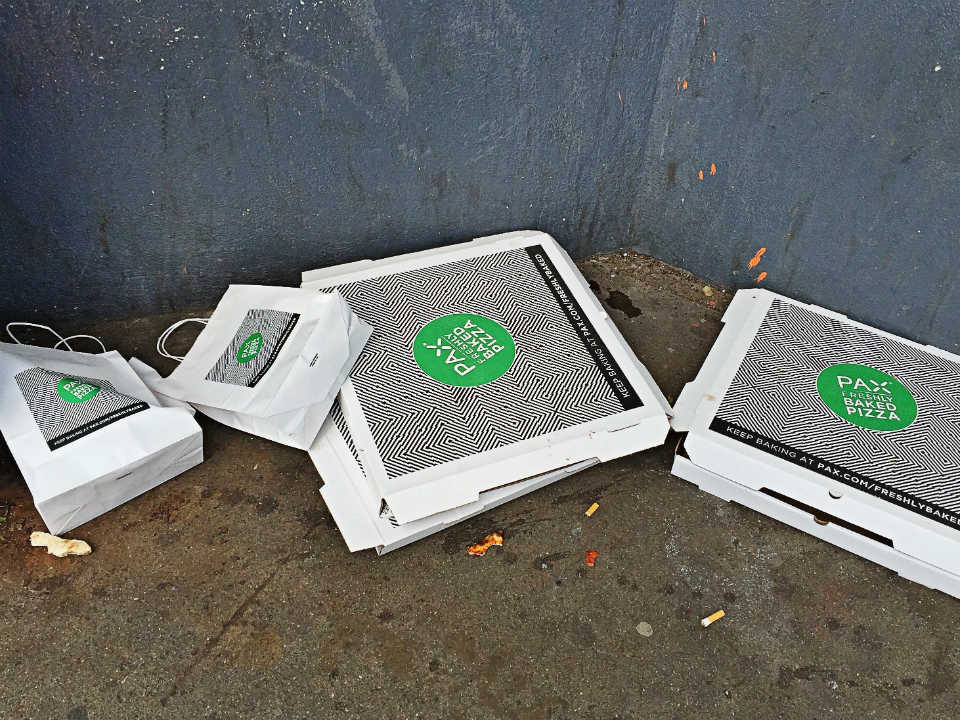 And of course, some documentation of the day found its way to Twitter, including this aerial shot from ABC7. (CBS5 also had a helicopter circling the neighborhood, in case you were wondering about the war-zone atmosphere.)
Sky7 HD shows a huge crowd at #SF's #HippieHill in #GoldenGatePark for #420. pic.twitter.com/hn6VtIDBY1

— ABC7 News (@abc7newsBayArea) April 20, 2016
PHOTOS: #420 celebration at #SF's Hippie Hill via @jachristian https://t.co/7LxcBE2uO9 pic.twitter.com/fausMjsTYD

— SF Examiner (@sfexaminer) April 21, 2016
In the mischief and mayhem department, while no full-blown riots ensued, there was a predictable smattering of violent crime. Along with the usual public urination, broken glass, and medical interventions (including one on Lyon Street just after 5pm), here's what went down crime-wise:
6:20pm: Two 15-year-old boys were robbed by another boy with brass knuckles at Oak and Stanyan.
7:30pm: A 30-year-old man was assaulted on the 1700 block of Haight by someone he bumped into. The suspect retaliated by punching him in the back of the head, with resulting facial injuries and possible traumatic brain injury. The victim was transported to the hospital.
9:50PM: Two women in their late 20s were robbed at gunpoint at the corner of Clayton and Waller by a 20-year-old male. The suspect took their money and cell phones and fled west on Waller; he wasn't apprehended.
The same afternoon, a Reddit user reported being robbed at gunpoint further out in Golden Gate Park, around Martin Luther King Dr. and 19th Ave.
Overall, how did you find the day? Were police and DPW measures, estimated to have cost between $80K and $100K, adequate this year? Was it an improvement on years past? Tell us in the comments.
Update: Tipster Jeremy S. sent along this video shot during the event yesterday: