Rickybobby closed its doors on the corner of Haight and Webster earlier this year, and in an unusual twist for the Lower Haight's slew of empty storefronts, a new tenant almost immediately took over the space, opening it up again a mere two months later.
New restaurant The Lodge, a joint project between former Greenburger's chef Matt Nudelman and Tim Felkner of Vigilante Hospitality, will debut this evening at 5pm. 
The pair told us last month that they'd been looking everywhere for a restaurant space, and were thrilled to get to return to the neighborhood. "For me, personally, being near or back in the Lower Haight was definitely important," Nudelman said. "Tim agreed that it would just be awesome, and we just got super lucky when 400 Haight became available."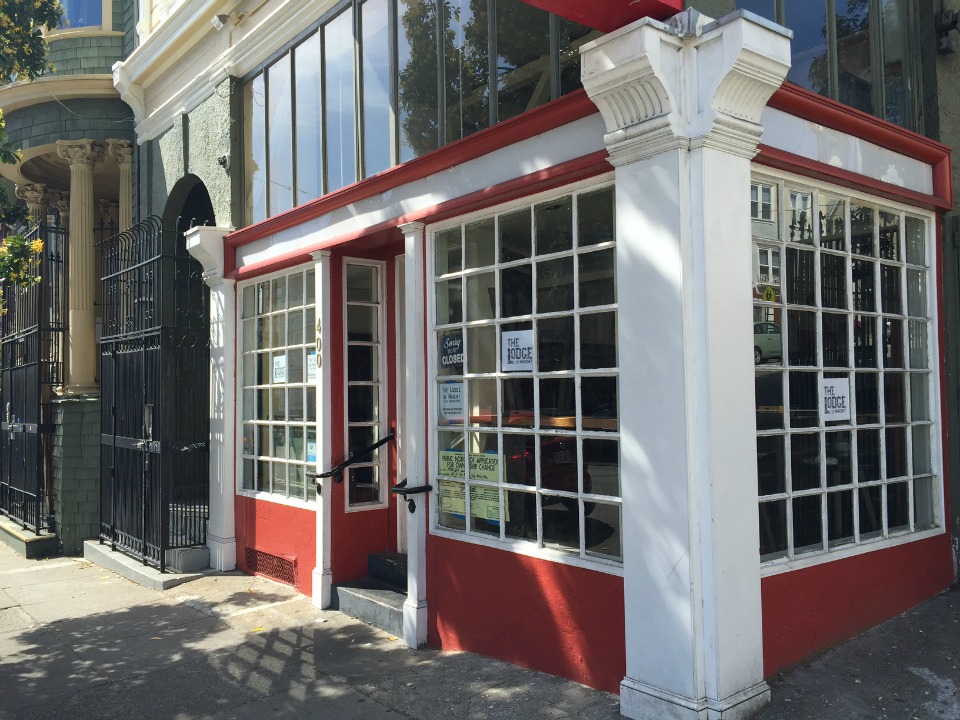 Regulars at Rickybobby will notice that the new space is lighter and brighter. Gone are the dark green walls and laminate flooring; instead, the walls are now painted white and lined with reclaimed barn wood from Mendocino. 
The Lodge will operate on a casual counter-service system, with food brought out to tables by servers. The goal, though, is that once a party is seated, they shouldn't have to get up again; if you want another beer or a second serving of fries, they can be ordered from your seat.
Kids are welcome at The Lodge, and a kids' section of the menu offers some standard fare for picky eaters, like macaroni and cheese. "We want to serve everybody in the neighborhood," Felkner told us as a family of five walked by the open door. He also pointed out that restaurants that are kid-friendly often see that crowd come in earlier. "Families and late-night beer drinkers don't usually overlap," he said.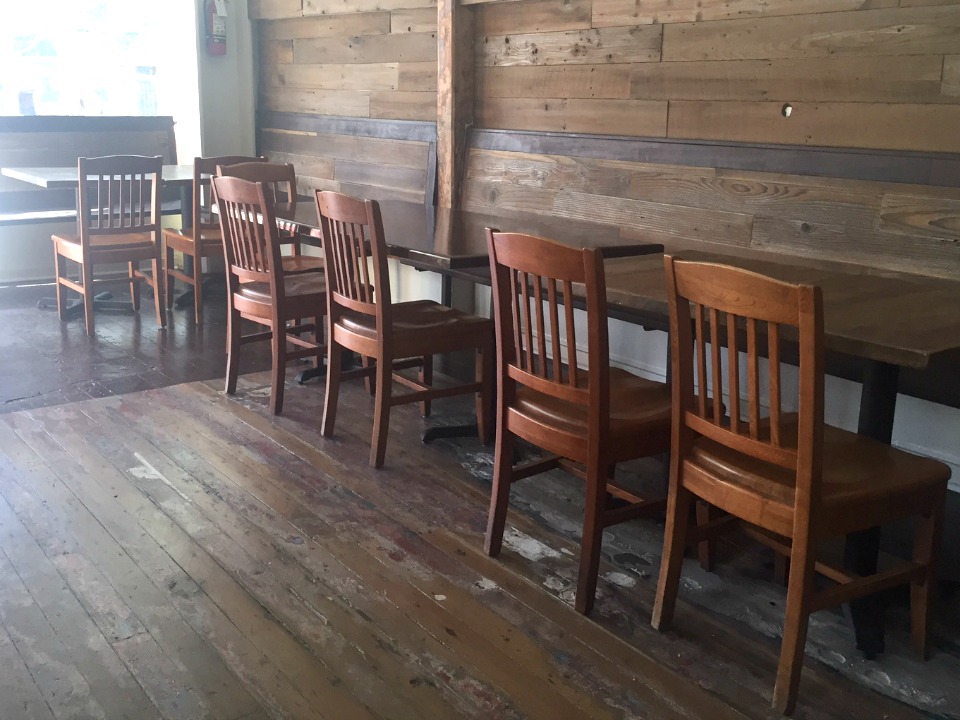 The casual air carries through to The Lodge's menu, which offers a unique assortment of salads, soups and sandwiches during lunch. New Mexican-style green chile stew ($8) can be paired with homemade cornbread ($3) or a spiced lamb burger ($14).
The dinner menu is short but diverse, with spinach and ricotta stuffed shells ($14) or a curry lamb shank with braised vegetables ($18). The poutine, topped with local organic cheese curds ($9.50), is sure to be a popular late-night choice.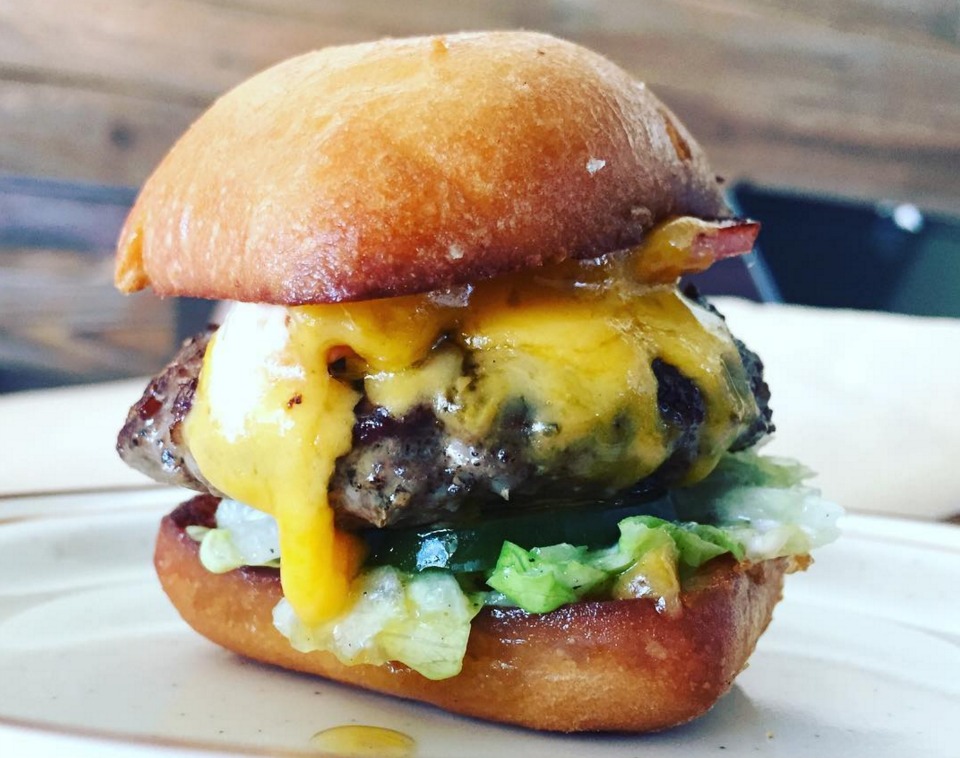 The Lodge's burger, with local chuck, house-cured Canadian bacon, cheddar cheese, house-made pickles, sliced onion, lettuce and lodge sauce. (Photo: The Lodge)
Unlike many restaurants, which start off with a small menu that is eventually expanded, The Lodge is pretty much going all-out right away, with brunch on weekends, the aforementioned kids' menu and desserts like a fluffernutter panini ($7).
Four beers, such as Anchor Steam and Drake's IPA, will rotate on tap, with six more craft beers sold by the bottle. Four red and four white wines will also be served by the glass.
Service this week will roll out a little slowly, so if you're planning on swinging by before 5pm, give them a call at (415) 872-9502 to make sure they're open. Dinner will be available daily starting tonight, with lunch expected to begin next Wednesday. 
Once its soft opening is over, The Lodge will be open Mondays and Tuesdays from 5-10pm, Wednesdays and Thursdays from 11:30am-10pm, Fridays and Saturdays from 11:30am-midnight, and Sundays from 10:30am-9pm.