A stranded baby sea lion made some new friends—and received a new name—after being rescued from Stairwell Five at Ocean Beach early in the morning of Memorial Day.
At 1:06am, SFPD Richmond Station officers from the Richmond District responded to calls regarding the baby sea lion, who was in distress. After they located it at Stairwell Five, the shivering pup approached officers and tried to warm itself up next to them.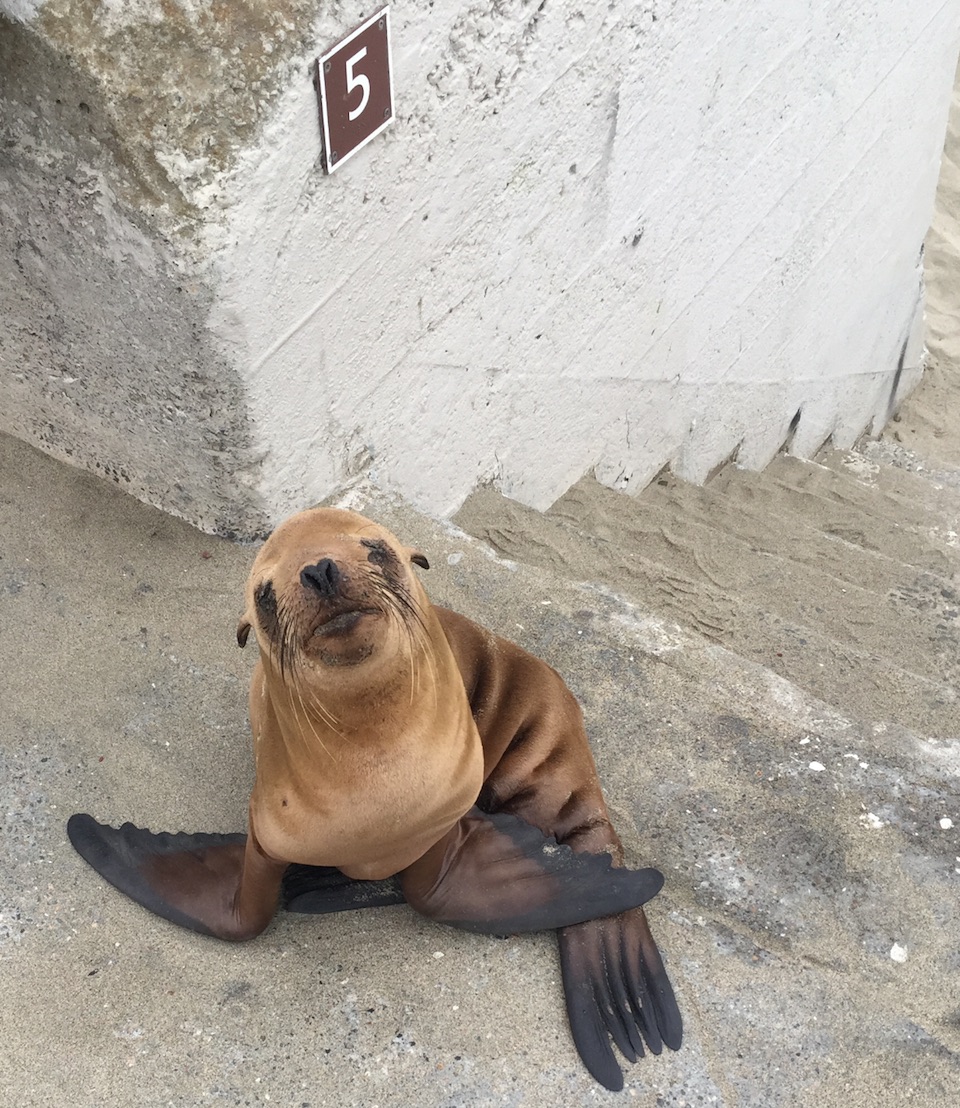 Although the Richmond police officers could not determine if the baby sea lion was male or female, they gave it a nickname: "George Bison." George is the call sign for officers assigned to the Richmond District, while the bison is the mascot of the station's softball team. 
Officers stayed in contact with the Marine Mammal Center over the course of the morning, guarding the sea lion so that it wouldn't accidentally head into oncoming traffic.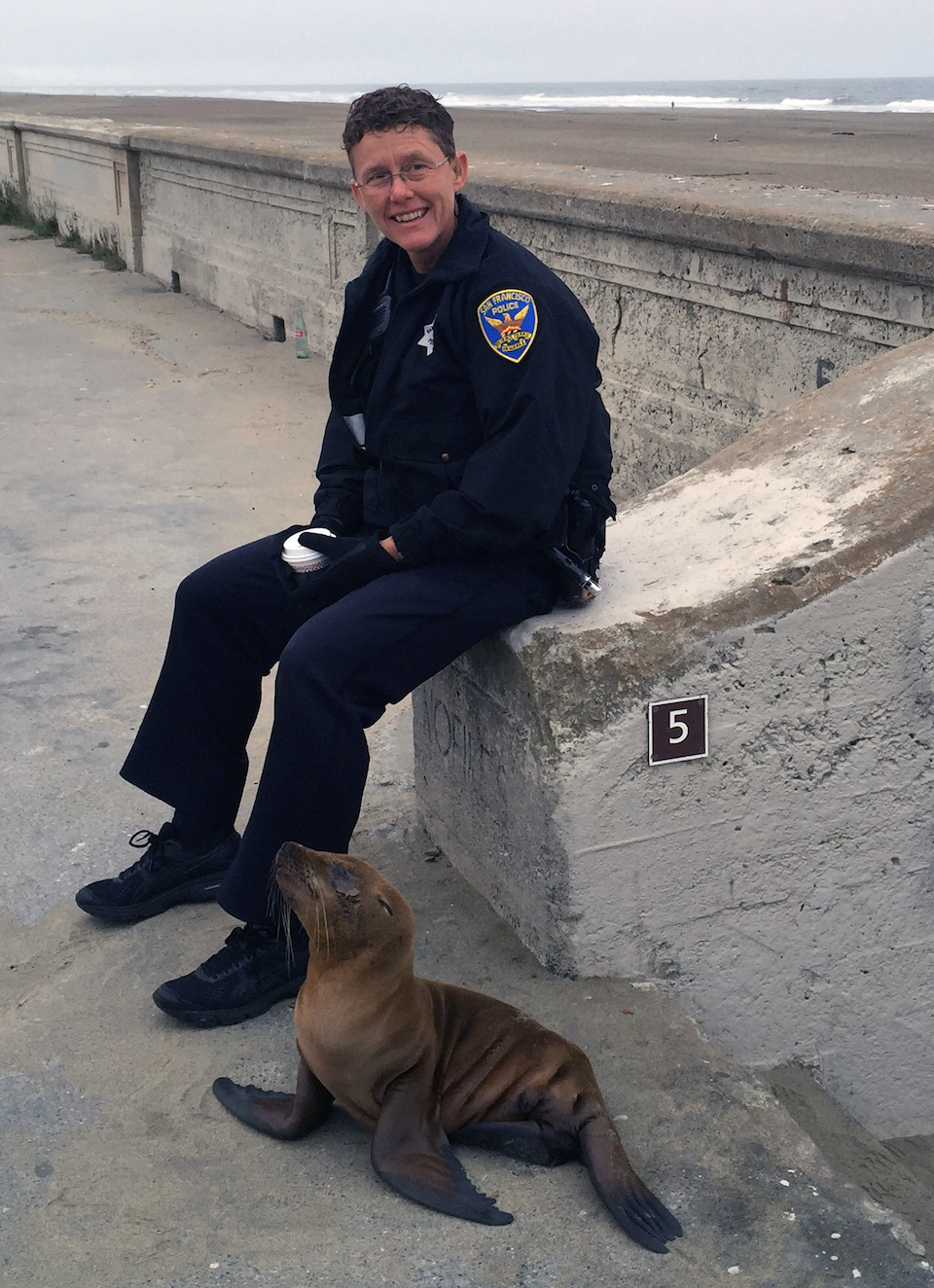 The baby sea lion is now officially in the hands of the Marine Mammal Center. "We are confident the pup is in good hands with the experts at the Marine Mammal Center, and are hopeful it can return to the wild successfully," said SFPD spokesperson Grace Gatpandan.
Here's some cute video of the pup in action, courtesy of SFPD:
This is the second baby sea animal rescue that SFPD has undertaken in recent months. In April, Taraval station officers stood guard over another stranded baby pinniped at Ocean Beach. 
If you see a stranded sea animal, try not to disturb it, and keep a safe distance away. Contact the Marine Mammal Center's rescue hotline at (415) 289-SEAL, or the local police station at their non-emergency line. You can also contact law enforcement through the SFPD anonymous tip line at (415) 575-4444, or by texting a tip that begins with "SFPD" to TIP411.