The Book Club of California has little in common with what most people consider when they think of a book club, except that the people involved all love books—and yes, sometimes there's wine.
The nonprofit is a combination publisher, library, museum and cultural center, all based out of a space on the fifth floor of 312 Sutter St. It's "dedicated to the history of the book and the book arts, with a particular focus on California and the West," said executive director Jennifer Sime. "Our mission also has been partly to support the continuing crafts of fine printing and bookmaking," with programs, exhibitions and publications covering everything from literature and illustration to typography and design.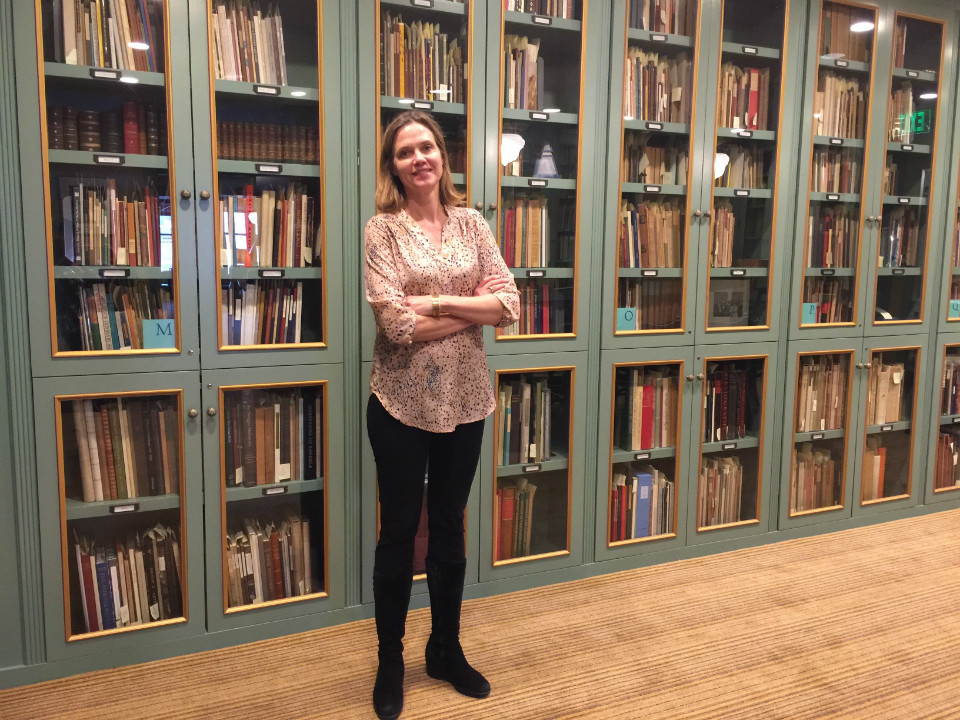 Jennifer Sime. (Photo: Geri Koeppel/Hoodline)
The space has that "real book smell" of paper and ink, and it's a lovely spot for lounging, given the parlor-like feel in the main rooms. Though it sells annual memberships for $95 ($25 for students), it's open to all. Many members are librarians, booksellers, historians and those in the book arts, but others are simply dedicated bibliophiles. Kevin Starr, author of Americans and the California Dream, is a member, and a winner of the club's prestigious Oscar Lewis Award.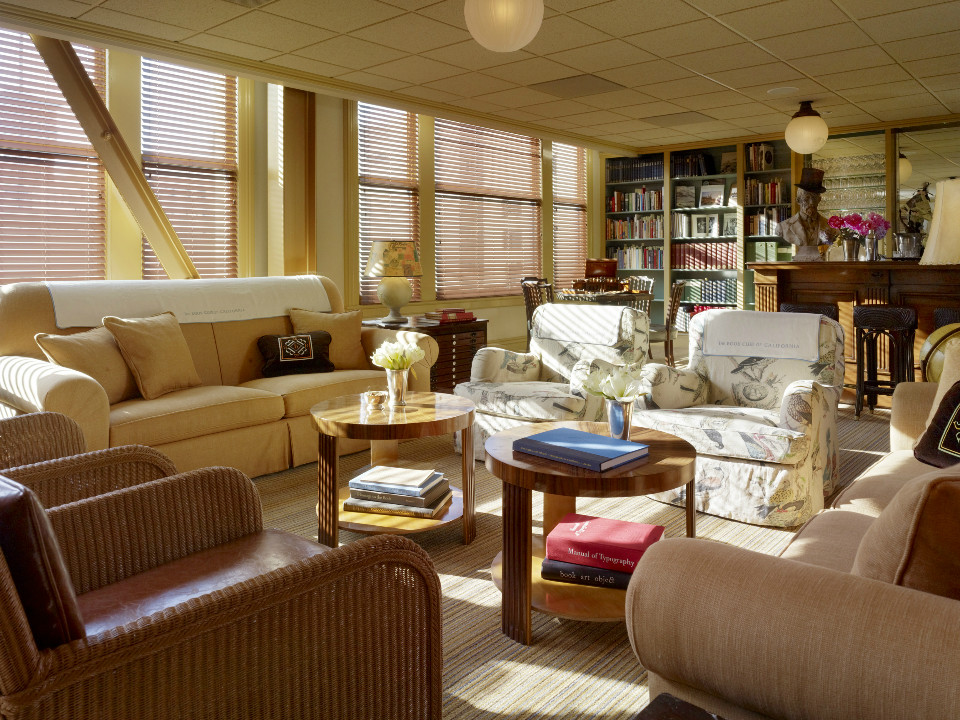 Photo:© Matthew Millman
While the club is supported by memberships, you don't have to join to enjoy it. "We exist so people use the resources," Sime said. "It's important for us to find ways to make it available and accessible."
With that said, the organization only has two full-time and two part-time staffers, alongside some dedicated volunteers. If you're seeking something specific, you might want to search on WorldCat before you go.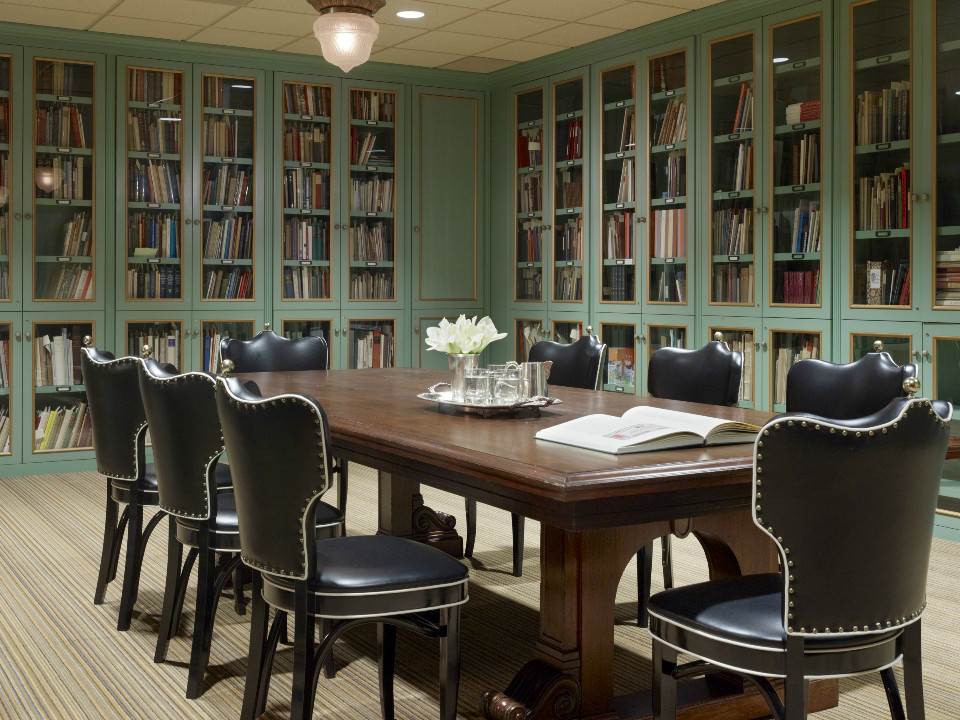 Photo: © Matthew Millman
The Book Club of California also hosts talks throughout the year by authors, book binders, paper makers, illustrators, designers and more. They're usually held on Monday nights, and are open to the public.
Upcoming guests include Gary Kamiya (author of Cool Gray City of Love), who'll discuss "The Hidden Waters of San Francisco," and Simon Green, a sixth-generation paper maker and former owner of the historic Hayle Mill in England, on "A Personal View of Paper History." If you can't make a talk, you can catch them later via the club's video archive.

Coming up on May 23rd is a publication party for Palatino: The Natural History of a Typeface by Robert Bringhurst, which is expected to bring a passionate crowd. The book is billed as "a definitive account" of the recently deceased typeface designer Hermann Zapf's "most ambitious and enduring design project," which Sime told us spanned 60 years.
"He worked on it from early foundry type to monotype and linotype through digital design," she said. "His involvement in that whole evolution gives a cultural history of the evolution of type design. The design community's really interested, and we're getting orders from all around the world."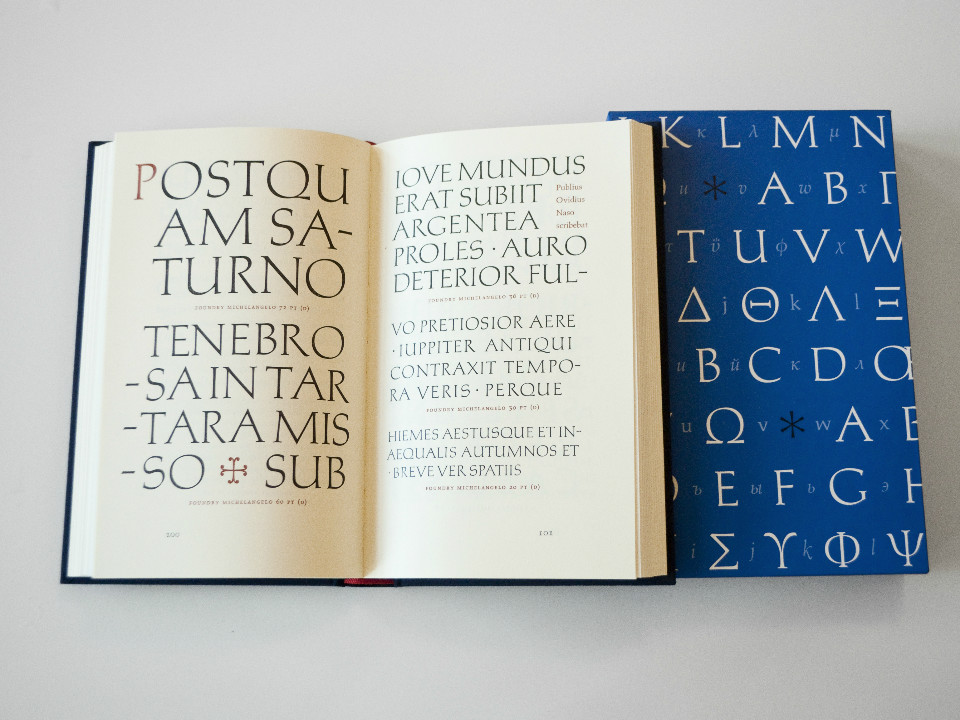 Palatino: The Natural History of a Typeface by Robert Bringhurst. (Photo: Lesya Westerman/©The Book Club of California)
Sime added that supplements will be included, to show how the typeface looks when printed from various technologies, and how that shapes the letter form. "In addition to having this beautiful narrative of the typeface, it's literally a taxonomy of the different designs," she noted. More details about the book and how to order it are online.
The club also hosts three exhibitions each year, as well as a pop-up exhibit on holiday cards. The current exhibit is Fine Print: The Review for the Arts of the Book (1975-1990), which focuses on the San Francisco-based journal of the same name.
The goal of Fine Print "was to unite all of the book arts into one publication: Book binders could read about printing, and printers could read about illustration, and everyone could read about the history of the book," Sime said.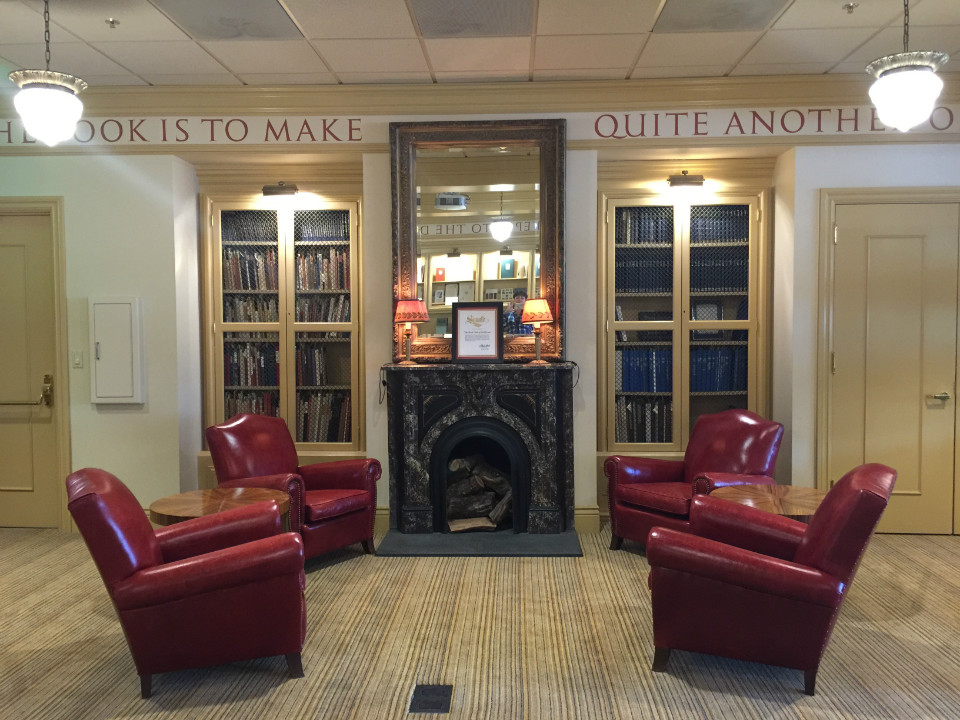 Photo: Geri Koeppel/Hoodline
The Book Club of California was founded in 1912 by four men, with the goal of highlighting fine local publishers and book collections in preparation for the 1915 Panama-Pacific International Exposition. "A lot of people don't realize what a rich publishing history the Bay Area has," Sime said. 
While the exhibit didn't come to pass, the club soon boasted 58 charter members, and is now up to more than 800. Unlike many clubs of its era, the Book Club of California welcomed women, counting legendary philanthropist Phoebe Apperson Hearst (the mother of William Randolph Hearst) and San Francisco book binder Florence Walter as members. In 2012, Walter's family gave the club her collection of book bindings.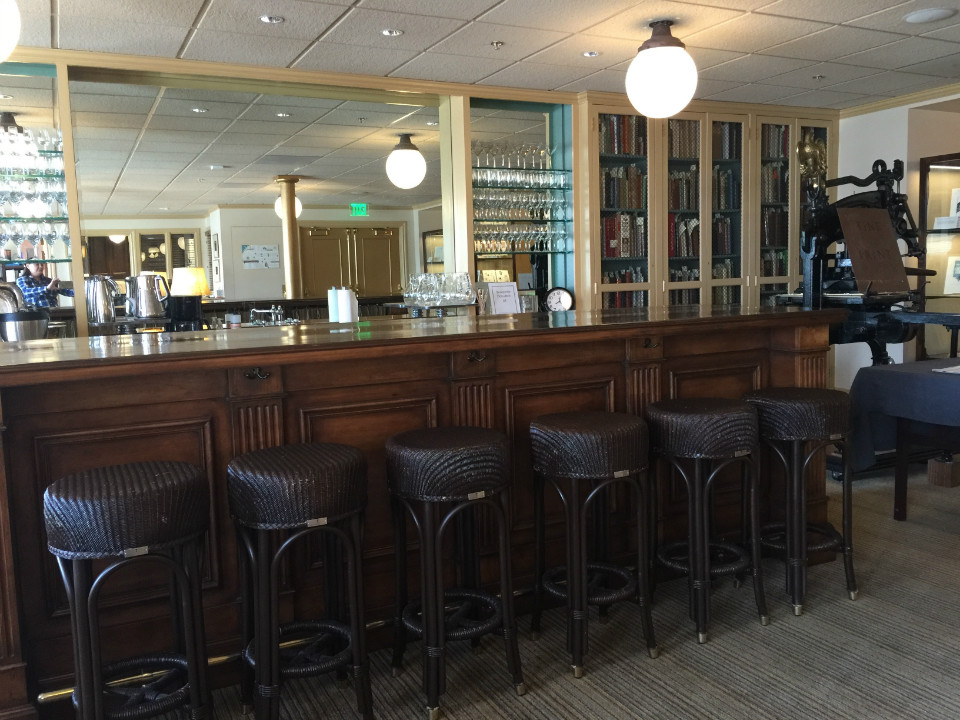 Photo: Geri Koeppel/Hoodline
Although the Book Club of California's library isn't extensive, it does boast one of the largest collections of books and ephemera by Indiana natives Robert and Edwin Grabhorn, two of the most influential printers in San Francisco in the 20th century. Walter did a lot of binding for the Grabhorns, so her family's bequest added quite a bit to the club's collection, Sime said. "Books are these phenomenal collaborations of master craftspeople."
We asked Sime why people are still interested in making and reading physical books, given the rise of online publishing. She said she believes it's a response to how much time we already spend in the digital world. And, she noted, people still appreciate the difference between reading on a tablet and reading a book, particularly a well-made one. "There's a lot of literature out there that deserves its best form," she said.