In a basement storefront on Haight Street, a revolution is taking place. A group of female DJs are banding together to spin electronic music—and creating a safe space for music-loving females in a male-dominated industry. 
Ladies Night is a monthly event at Vinyl Dreams, bringing together early-career female DJs in a safe and supportive space to experiment, find solidarity and grow in their craft.
Vinyl Dreams opened its brick-and-mortar shop at 593 Haight in 2013, after owner and longtime Lower Haight resident Michelangelo Battaglia (who performs as  DJ Mike Bee) decided to turn his successful online store into a physical space. Since the beginning, he's been interested in nurturing the presence of female DJs.
"Electronic music is universal, and women feel music just as much as men do," Battaglia said. "But it's very much a boy's club, on all levels of the industry."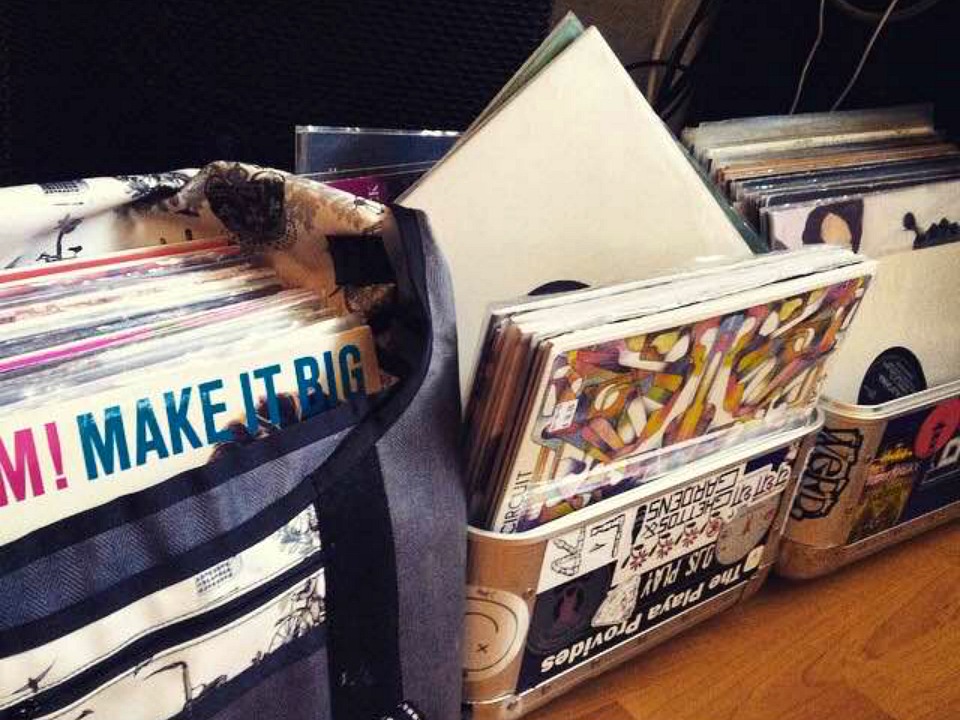 Carla Lyn, Jess Borja, Elise Gargalikis and Alex Wyllie currently make up the core of Ladies' Night; Wyllie acts as a resident "den mother" and overall organizer of the space, while the other women DJ.
"We're creating a community space where females can feel comfy and accepted," Lyn told us. "It's really about girl power." 
Each woman in the group found her own way to electronic dance music, but a common theme was self-education. Borja grew up in San Jose, with a record-obsessed dad taking her to shops on weekends. She first fell for disco floor-stompers such as Patrick Cowley, and southern California artists from the late 1970s and early 1980s, like Nicolette Larson. As her tastes expanded, so did her collection, into post-punk disco. 
Lyn's dad was a guitarist who owned his own recording studio. She started by finding DJs that she liked, and then "trainspotting" each beat, putting the entire piece together like a puzzle. A regular DJ, she's a familiar face at dance clubs throughout the city, and also works as an event promoter under the name Disco Soldier.
But despite their personal successes, both Lyn and Borja tell us that it's an uphill battle creating a space for themselves in the industry. "Guys come in here asking what music women will dance to," Borja tell us. Lyn's response: "The same stuff you are. Anything with a good bass line."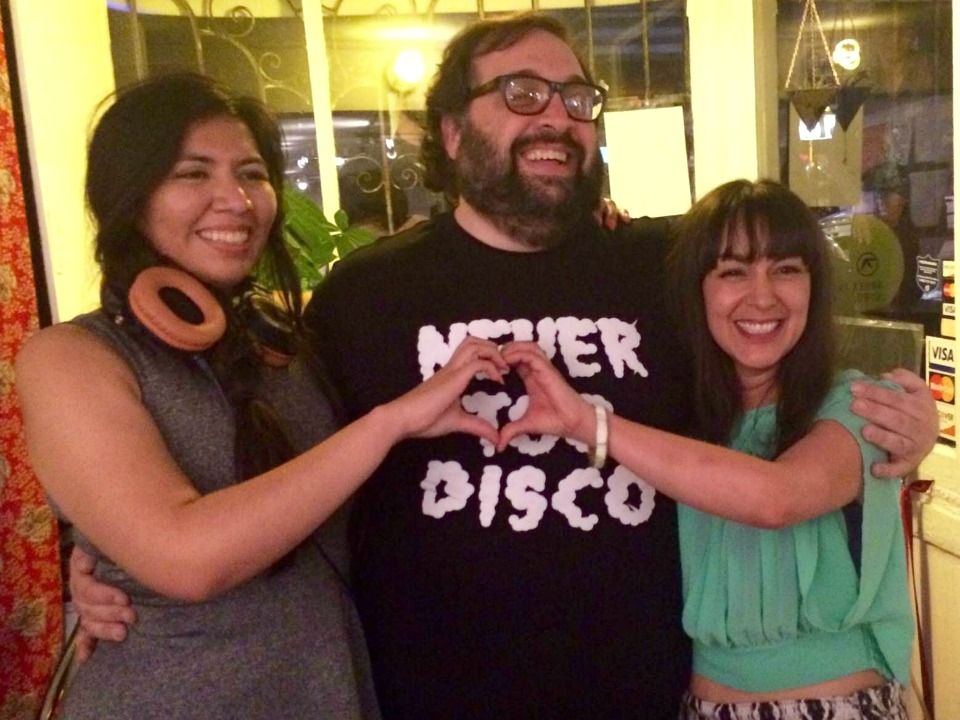 When asked what advice they'd give to women looking to become DJs, the list was long. "Ask questions." "Stop by Vinyl Dreams." "Discover your taste." "Listen to everything." "Immerse yourself."
"Don't let anyone tell you what to listen to," Battaglia said. "Follow your ears." 
The next Ladies Night at Vinyl Dreams is taking place tomorrow afternoon, from 2-8pm. Borja and Lyn will be playing, with a guest appearance from Cherushii. In addition to the music, they'll host a crafting workshop on cutting up T-shirts.
If you're looking for more electronic music, there's a synth event taking place at the same time at Robotspeak, located next door.
Vinyl Dreams is open 2-8pm on Mondays, 1-8pm Tuesdays through Saturdays, and 1-7pm Sundays. As an added perk, women get 10 percent off records.