Since opening its doors on January 8th, all-female-owned neighborhood dive bar The Wooden Nickel has been growing a steady clientele in the former Truck space at the corner of Folsom and 15th streets. Hoodline recently sat down with the owners to talk about their newly debuted sidewalk patio, their boozy slushies, and doing business in their corner of the Mission. 
The owners of the Wooden Nickel, veteran local bartenders Nancy Chung, Cassy Fritzen, and Shannon Lynn, procured the space last year from Paul Miller, the former owner of Truck. Miller is good friends with Chung, and prior to the opening of the Wooden Nickel, he'd asked her to help him transform the space into 'a neighborhoody kind of bar.' Instead, Chung, who'd previously worked at Truck, joined forces with Fritzen and Lynn and made Miller an offer.
Collectively, the Wooden Nickel's three owners have 41 years of bartending experience in the city. Chung has worked at The Homestead and Southern Pacific Brewing, in addition to a few other local bars in the area. Fritzen has been bartending in San Fransisco since she was 21—she started at The Gathering Place, and has worked at several bars all over San Francisco, including Zeitgeist and Bender's. Lynn first bartended at Hamburger Mary's, and has worked at Homestead, Slim's, and the Attic, among others, in her 18 years behind the bar.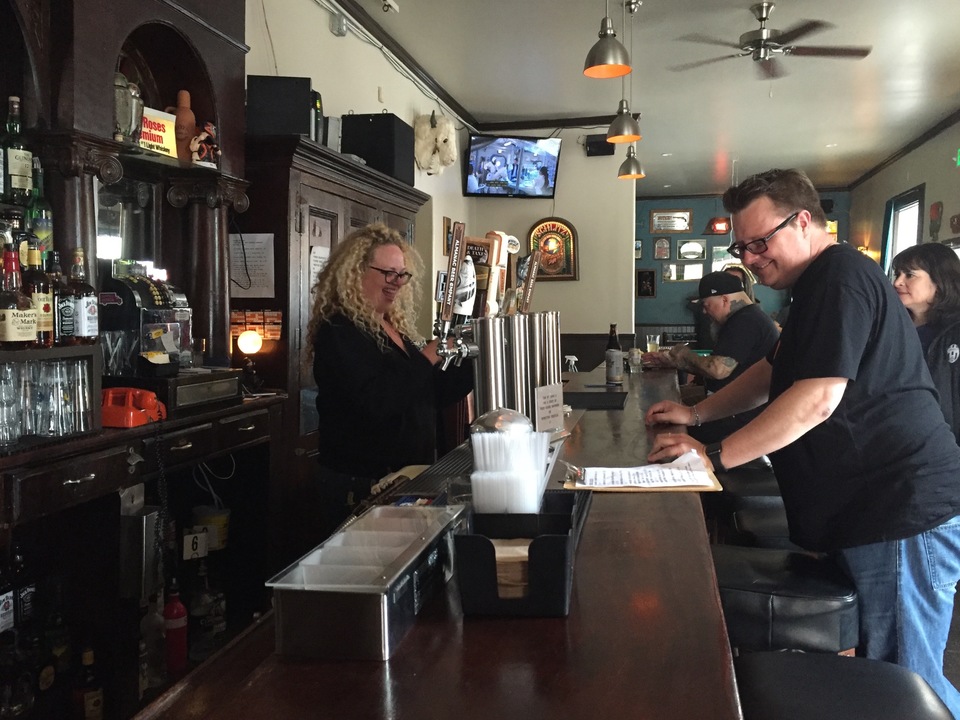 The trio say they've felt very welcome in the area. Their clientele is a mix of locals, bike messengers, techies, and employees from neighboring UCSF and Rainbow Grocery.
"We wanted to have a neighborhood bar, and that's what it's slowly becoming," Chung said. "Just meeting everyone who lives and works around here is really awesome. We've been getting a lot of support, and people are happy that we are here."
Regulars from the three owners' former bars have followed them to the Wooden Nickel, Lynn said. "Seeing them mixed in with all the newer people is just everything we wanted. We thought that we had something great to offer this little area—a community. So far, so good."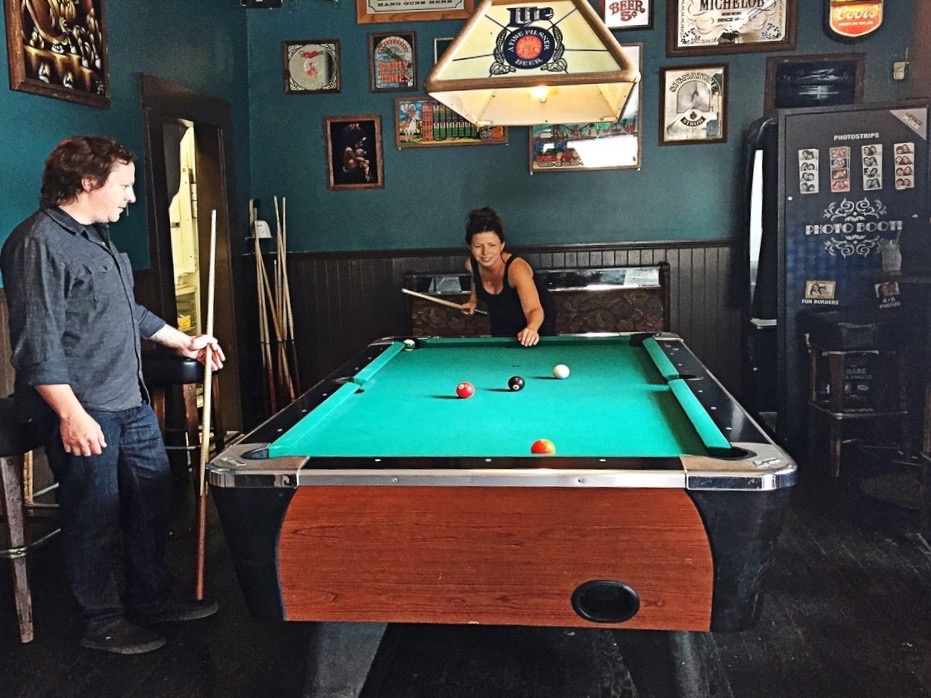 Most of the transition from Truck to the Wooden Nickel revolved around renovating the kitchen, to get it up to code. The owners kept the original back bar, but brought in a photo booth, a pool table, and a jukebox with an eclectic mix of music, from the Beastie Boys to Iron Maiden to the Cure.

Fritzen said that she's grateful to have gotten such a great space, given the rising rents in San Francisco. "The city is just so expensive. There are so many people with deep pockets that are able to grab those spots that come up. Even people that have opened tech offices are now opening bars, because they've got a big fat bank account, and that's hard to compete with. We were lucky to get this spot."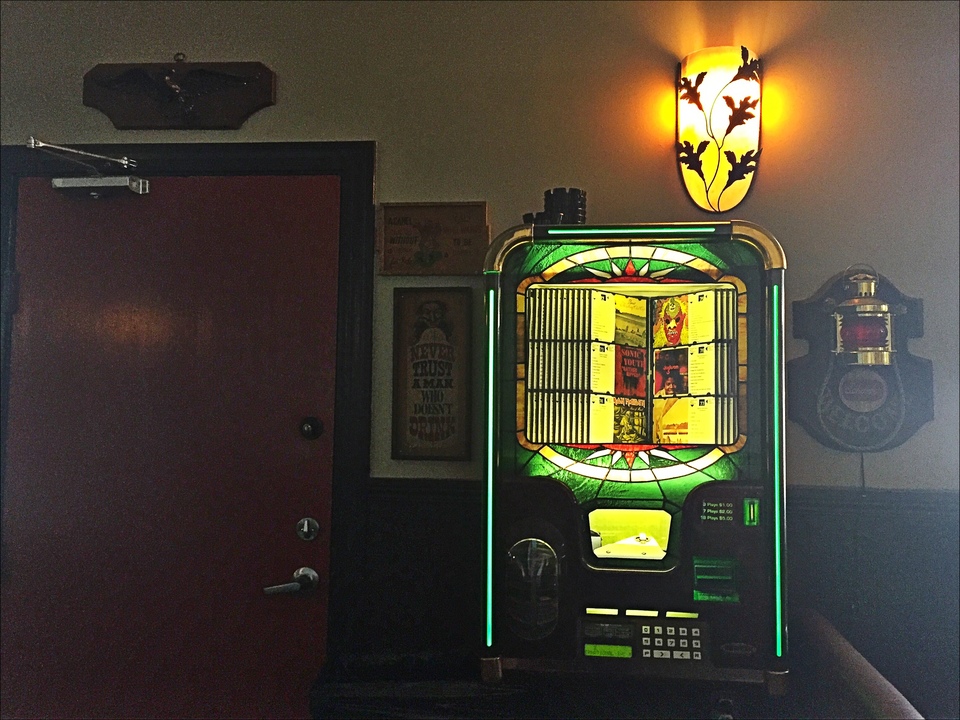 As far as staffing, the owners take up half of the bartending shifts, and have four other bartenders and a few fill-ins to help them out. They have other jobs, too: Fritzen still works a few shifts a week at Bender's, and Chung works part-time at Columbus Café in North Beach. Lynn, who does floral design on the side, recently designed the floral planters for the bar's new sidewalk patio, which Chung said has "brightened up the sidewalk."
The Wooden Nickel's kitchen offers San Diego-style tacos, carne asada fries and tater tots. And while a lot of regulars opt for the standard 'beer and a shot,' the bar's slushies, made from fresh fruit, are also a top seller. One of the most coveted slushie drinks is the "Painkiller," a blend of gold rum, orange juice, pineapple, and coconut topped with a dash of nutmeg.
Bartender Joe Lee, another longtime veteran of San Francisco dive bars, told Hoodline that the drink originated at the Soggy Dollar Bar in the British Virgin Islands in 1971. He also served it at the Richmond's 540 Club, where he used to bartend on 'Tiki Tuesdays.'
"When I started working at Wooden Nickel, the owners asked if I had any ideas for the slushies," he said. "This drink immediately came to mind, so I reformulated it for the machine."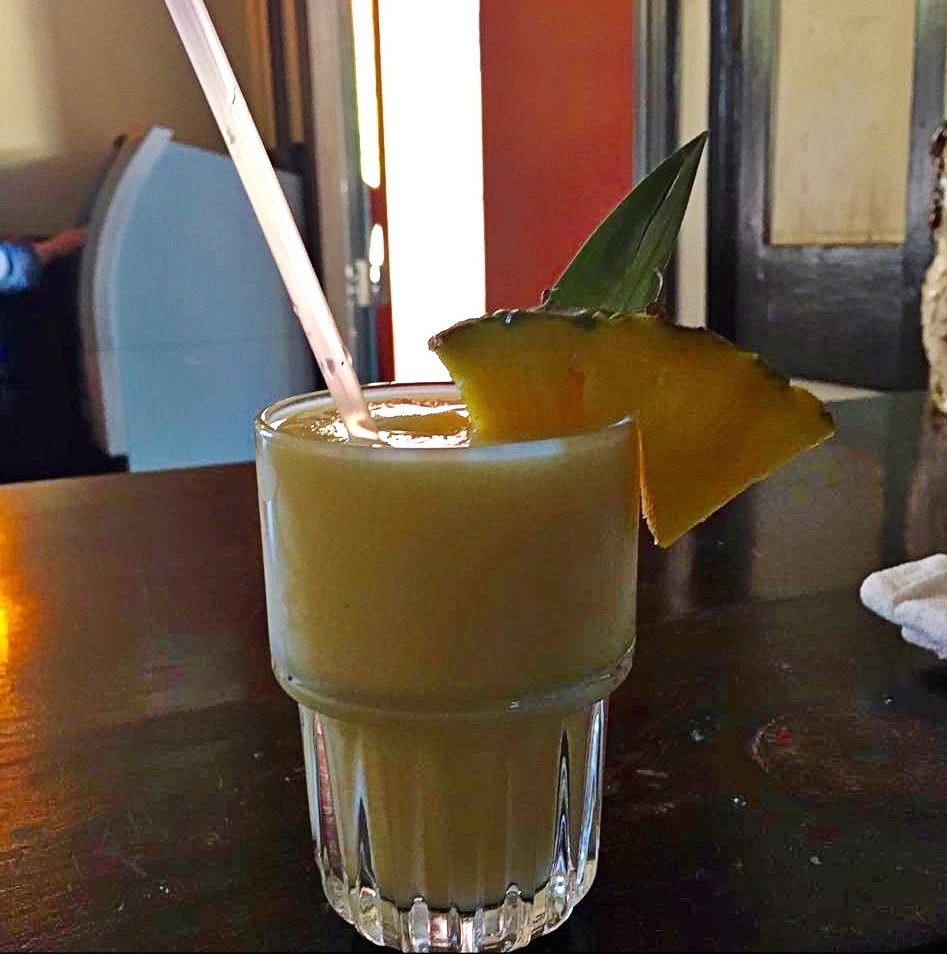 While the trio say the bar is doing well in its first year, they do see needles, drug use, and street prostitution in the area, as well as some bike thefts. "It's not all perfect, but luckily, nothing bad has happened," said Chung. 
Overall, Lynn said that it's a good place to be, and she's happy that the three women spend time there doing much of the work themselves. 
"People like to see women opening something," said Fritzen.
"It's a very male-driven industry, "said Chung. "And that's what people like about us. Three badass women coming together; I'm so proud of that."
"And the bathrooms are going to be clean," said Lynn. "We can assure that."