Whether you're looking for a place in Mid-Market to grab a quick coffee or beer while checking the day's news, or turn a bright idea into a full-blown company, Covo, the new co-working space at 981 Mission St., beckons you.
Featuring a public cafe, bar and drop-in seating on the ground floor, as well as vast amenities for entrepreneurs and small businesses throughout the rest of its 18,000 square feet, Covo aims to foster relationships and offer conveniences that can't be found at other local co-working spaces, said co-founder and CEO Rebecca Brian Pan.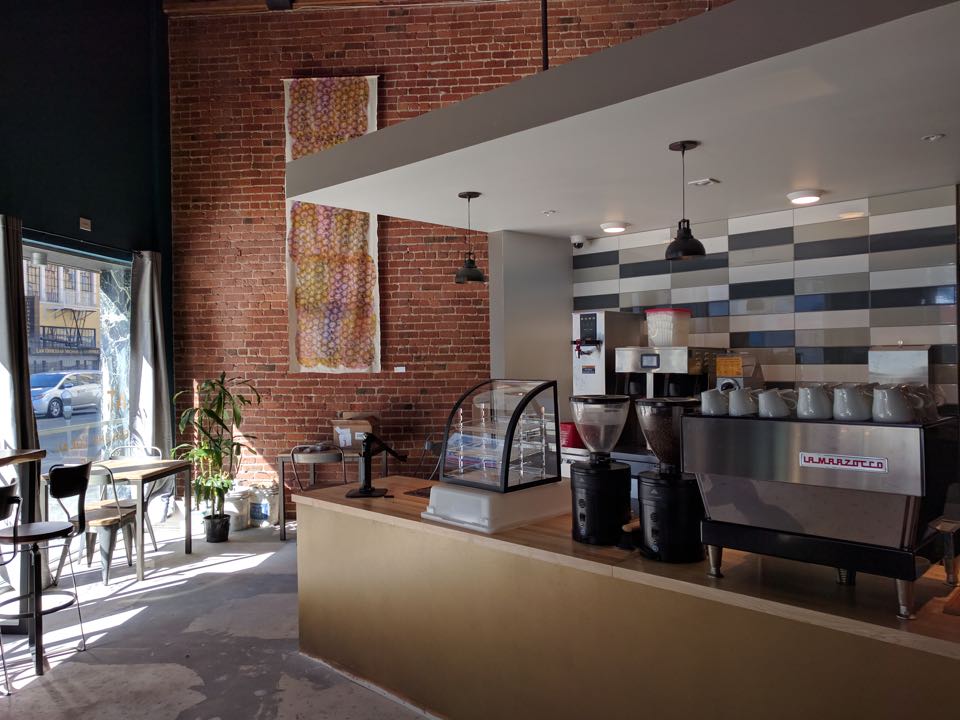 Since "almost the beginning," Pan has been involved in the world of co-working. She opened her first co-working space, NextSpace, in 2010. Since then, it's expanded to eight locations across California and Chicago.
Covo is her 10th co-working space, and Pan says her team of cofounders—which include her chief technical officer/husband, Jason Pan, and chief operating officer/brother, Daniel Brian—have created "what I hoped co-working could be."
"We've taken everything that we've learned over the past six years and kind of reimagined how collaborative space can work—what people actually want and need—and provided that," she added.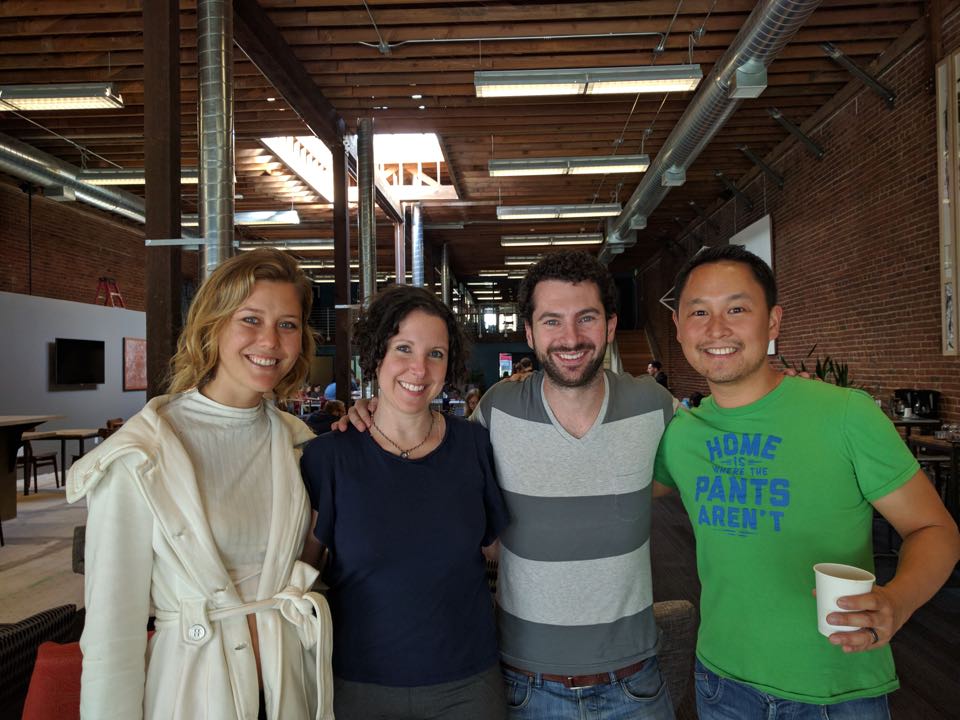 In her years of running similar spaces, Pan has learned that "members really crave community and convenience," she said.
On the community side, Covo offers a full cafe and bar, where both monthly members and individuals who pay an hourly drop-in rate can socialize with each other and with any member of the public who wanders in.
Opening the door to the public allows for "extra connections" and "divergent thinking that I think really contributes to why co-working does birth innovation," Pan said, though she adds that "the people who are here 24/7 get to know each other best."
Covo also offers an online member portal, a "robust" schedule of professional development events, and a team of staffers who will personally facilitate introductions among members.
As for convenience, having nourishment located on-site is a game-changer, Pan said. "In all of the previous spaces that I've opened, people just leave constantly, because they need caffeine and sustenance. [We want it to be] kind of like Cheers. Everyone knows your name. It's your clubhouse. It's your home away from home where you can work, you can socialize, you can live, breathe and actually reach your potential—while also living life."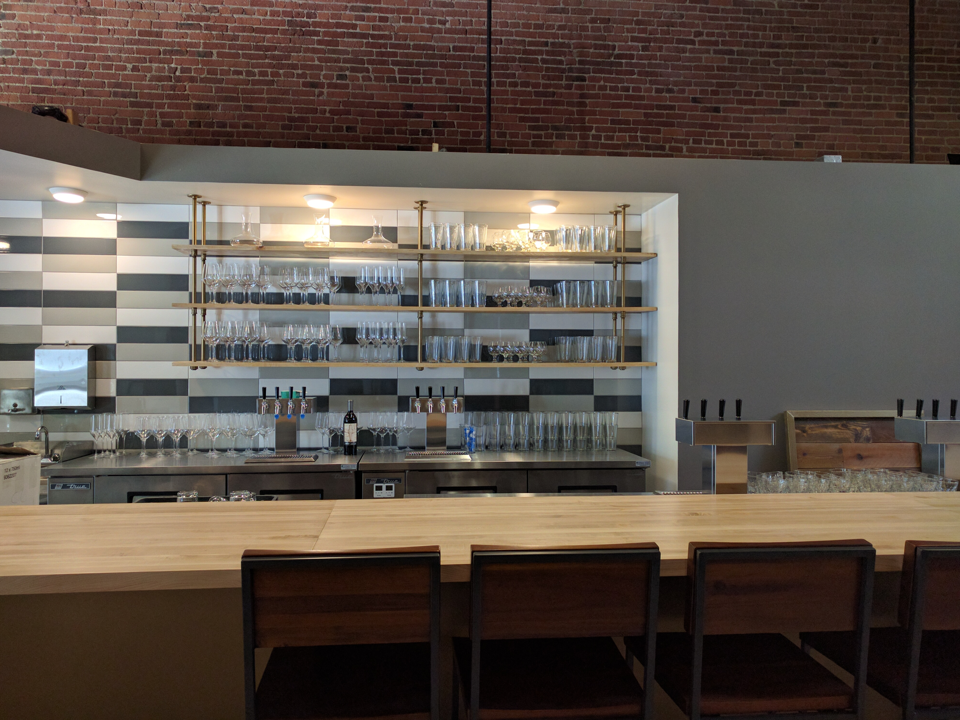 Pan and Covo investor Kalin Kelly stressed that Covo isn't solely dedicated to supporting technology companies and other people with means. Pan is currently working with Kiva to offer scholarships to budding small businesses, allowing them to become monthly Covo members. 
She's also in contact with nonprofit real estate brokerage Urban Solutions and SOMA Pilipinas, the organizers of the neighborhood's newly minted Filipino heritage district, to determine how the neighborhood entrepreneurs that those organizations are supporting can make use of the space and all of its plentiful amenities. And Kelly is working with HandUp to allow community members to purchase gift cards at the cafe that will benefit the neighborhood's homeless population.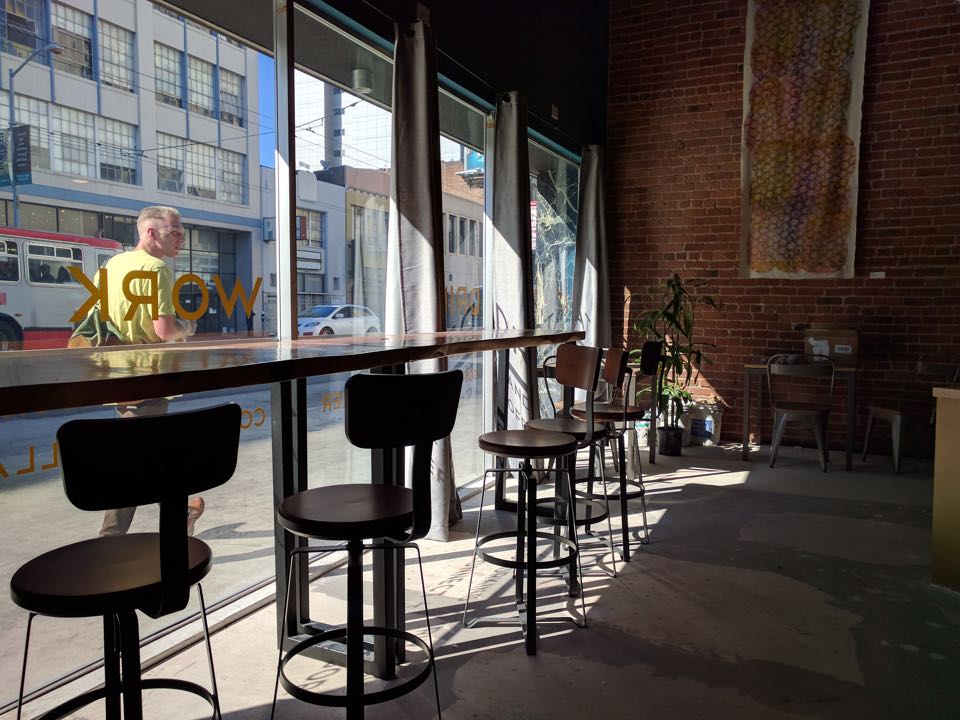 For those planning to stop by for a drink or bite, public seating at the cafe and bar will be available from 7:30am-11pm daily, beginning this Monday. There, you'll find Equator coffee, Leaves and Flowers tea, light breakfast and lunch items, as well as a selection of local beer and wine. Anyone who wants to spread out a bit more on the ground floor without committing to monthly fees can inquire about hourly drop-in rates.
And Covo is still seeking entrepreneurs and small businesses for its "curated community" of full-time members, who pay $349-$749/month, depending on the size of their teams and type of accommodations they need.
Teams are limited to eight or fewer members, which is intentional, Pan said. "I supported so many companies that were one or two and then grew to 10 or 11 or 19 before they get their own space. And what happens after six or eight is the company starts to build its own culture, and what we do so well, they need less of. It starts to kind of take away from their participation with all the other members."
Even smaller teams will be asked about what they can contribute to the space. "We do vet you," Pan noted of monthly members. "We want to make sure that you're committed to giving as much as you get from the community, and that what you're working on is something that is inspiring ... We really want everyone to benefit from the people around them."