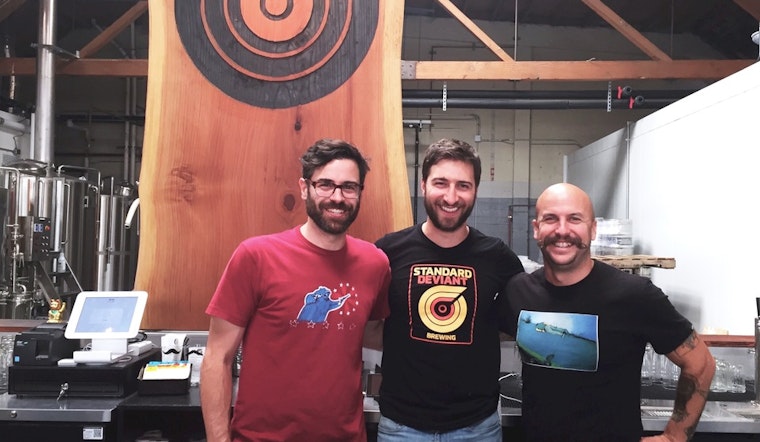 Published on August 01, 2016
The Mission's newest craft brewery, Standard Deviant Brewing, softly opened this weekend at 14th and Mission. Owners Mark DeVito, Paul Duatschek, and Dave Azzam were on hand serving beers at 280 14th St. on Saturday and Sunday, and they plan on hosting additional soft openings throughout August before their official debut in September.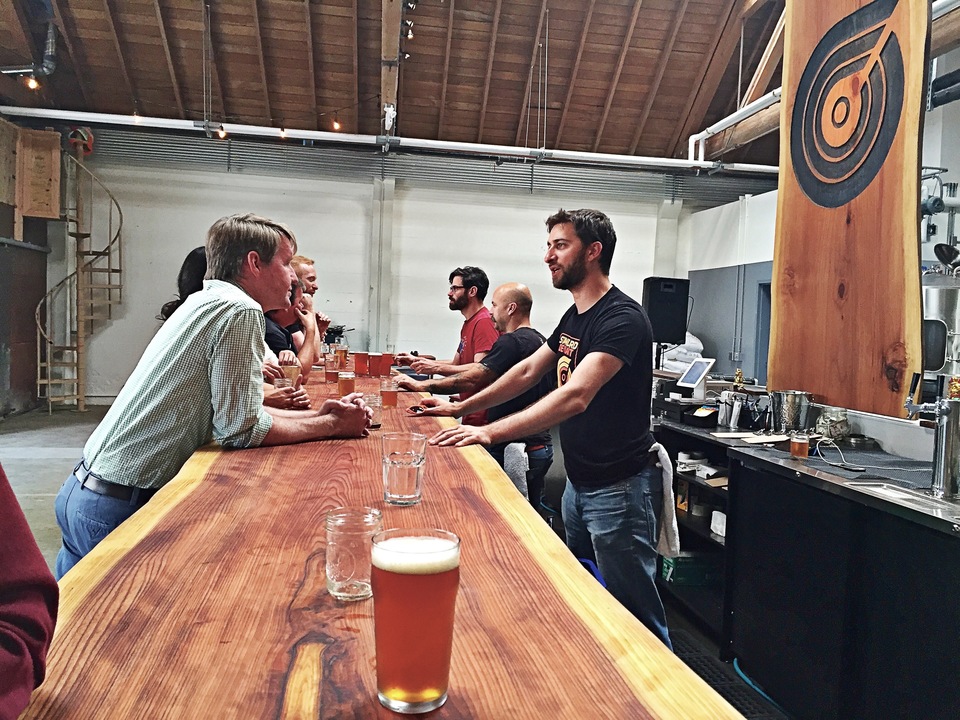 This weekend's soft opening was based entirely on word-of-mouth, and the trio was happy with their turnout of family, friends, industry people, and neighbors who have been watching the brewery go up in the former auto-body shop.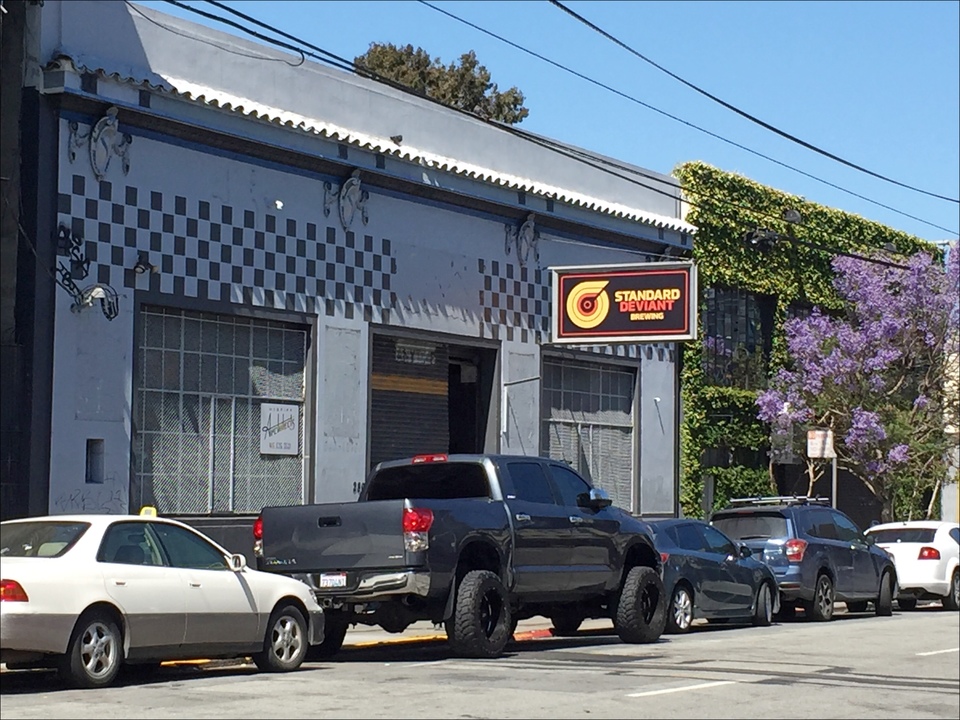 Duatschek told Hoodline that the brewery's first night had a really good turnout. "It was jammed," he said.
DeVito said that due to the full and steady crowd on their first day, the brewery ended up closing at 1am, even though 10pm was their original plan. "We told people they were serving whiskey next door, just so we could close," he said, laughing. "We got most of the kinks out [on Saturday], so we are ready to rock."
He added that Standard Deviant is pleased to have the Armory Club as their neighbors. "Sometimes people want to go have a cocktail or a shot," he said. "We get a feeling that both businesses will get people bouncing back and forth, coming in here for beer and then going next door for tequila or something."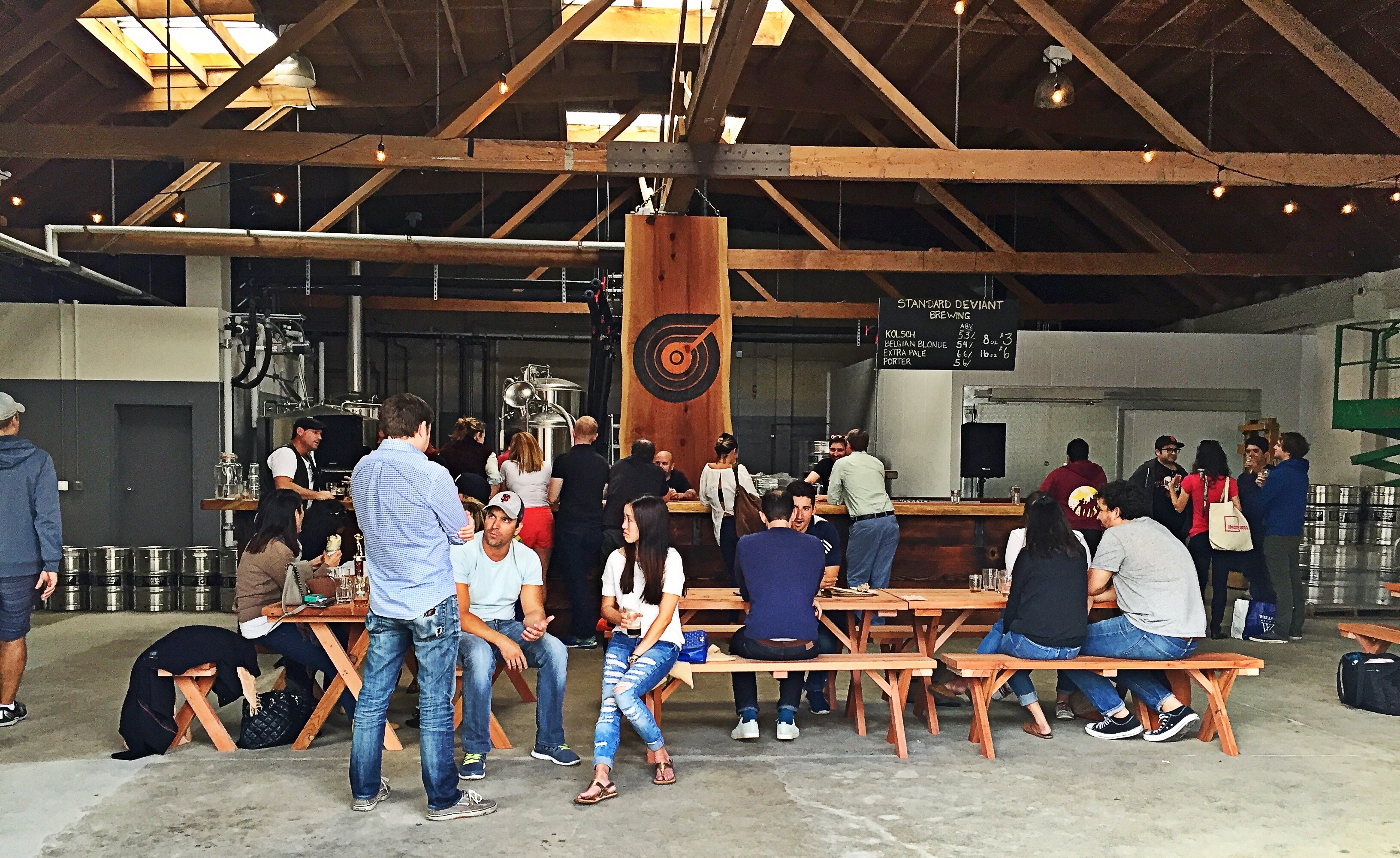 Sunday's turnout was a little mellower, attracting more of an industry crowd. DeVito said that a lot of local bar owners came in that day, wanting to check it out. "It was like a tasting room, more than a bar, and a really nice stream of people coming in to try different beers," he said. "The place had a great vibe and flow."
Since we last visited the brewery, the owners have installed some lighting, communal tables, and three pinball machines, along with some décor. DeVito said that they want to add more light fixtures, TVs, and barstools before their grand opening next month.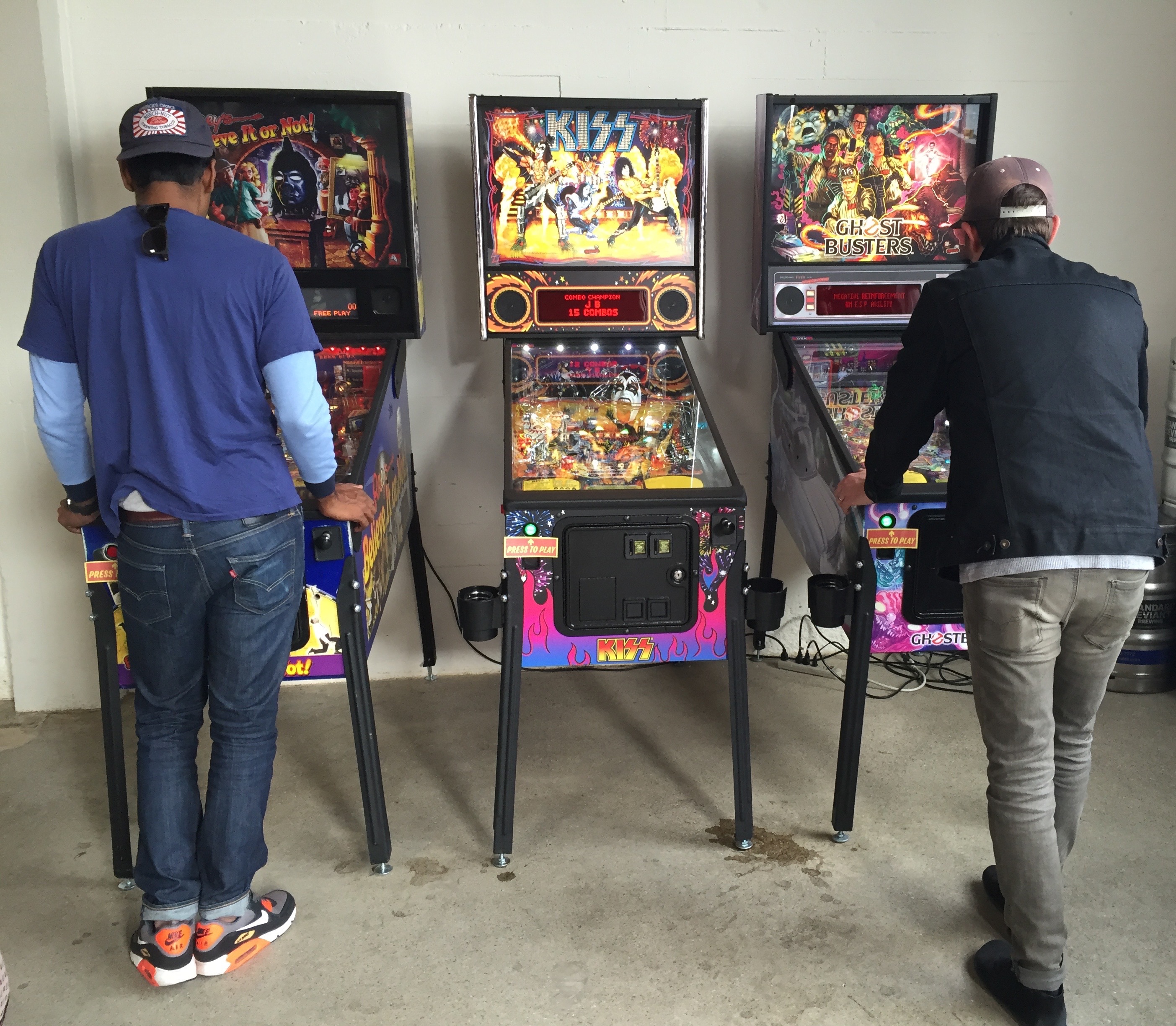 Right now, Standard Deviant is serving four beers: a kolsch, a Belgian blonde, an extra pale ale, and a porter. Duatschek said that the blonde was the top seller on Saturday night; DeVito noted that the extra pale ale was also popular.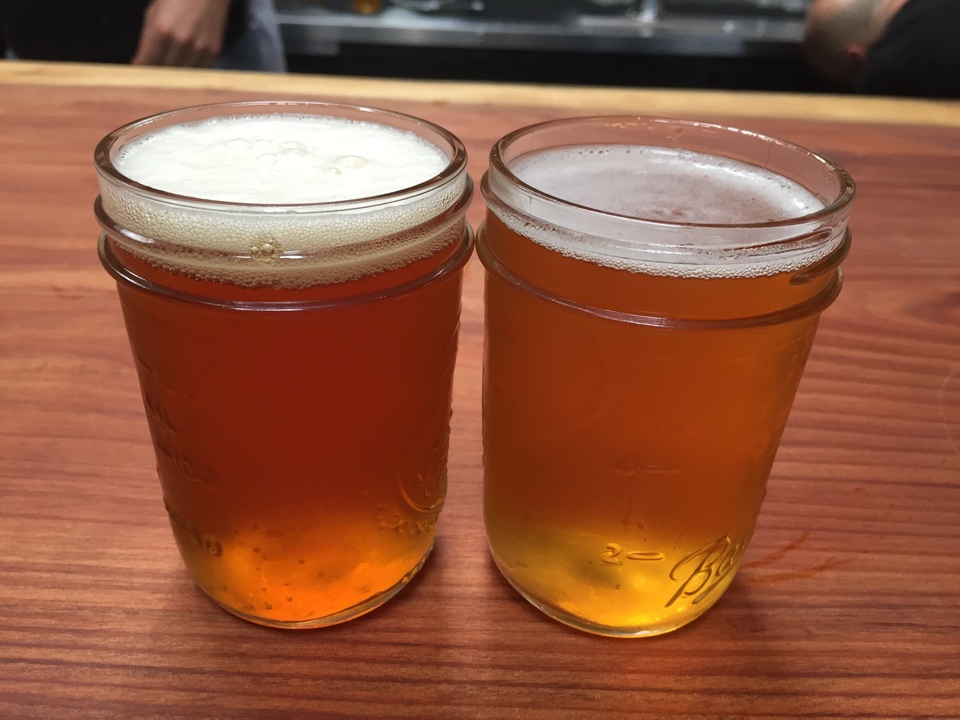 "People were digging all the beers," said DeVito, who notes that they plan to offer a few more beers on tap by next month, including an IPA and possibly "something red."
"We want to add something that will fit in with our other beers," said Duatschek. "Right now, we have a few lighter beers and a porter, so we want something in between, but we haven't figured it out yet."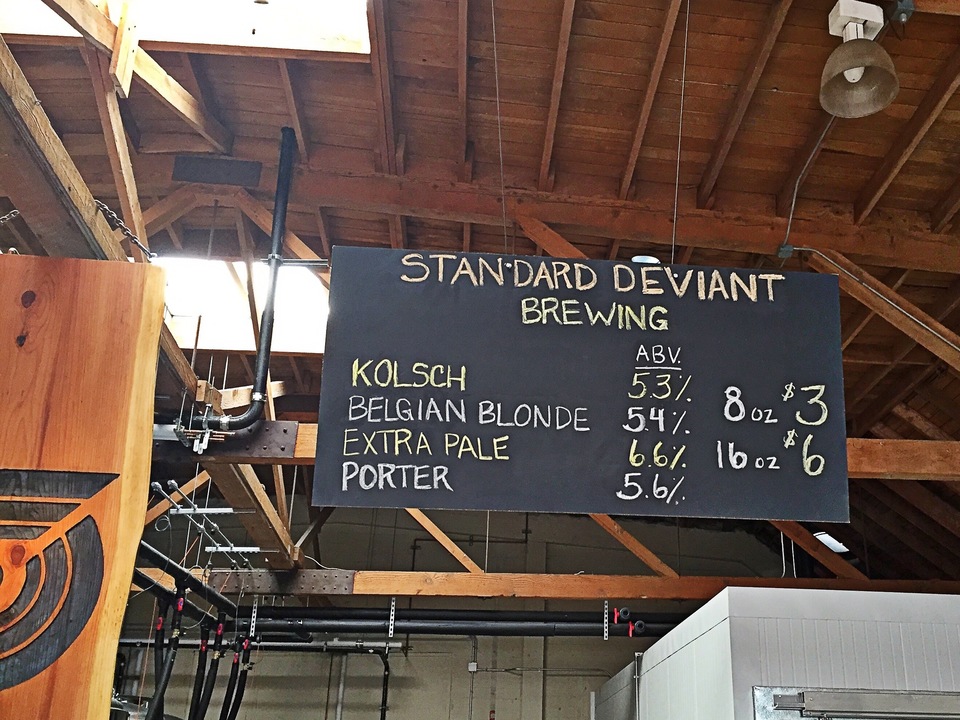 With a successful weekend of serving locals under their belt, the trio plan to softly open again next weekend, to take advantage of the crowds for Outside Lands. They'll be open Friday from 4-11pm, Saturday from noon to 11pm, and Sunday from noon-9pm.