In 1996, sisters Lalita Souksamlane and Wassana Korkhieola opened Osha Thai, a simple Thai restaurant on Geary Street featuring street-style food and extra-late-night hours. Twenty years later, the swanky brand now has seven locations in San Francisco and one in Bangkok. And come mid-September, a new concept will be added to the mix: Lao Table, which specializes in Laotian food.
Souksamlane is now the owner, operator and chef of five Osha Thai locations, including 149 2nd St. (at Natoma), where construction is now underway on a concept change to Lao Table. She told us the new concept is a way to represent her heritage and the food she cooked with her father as a child, living in northeastern Thailand right on the border with Laos.
While Lao food is very similar to Thai food—incorporating less coconut milk and more bamboo shoots—Thai food is still far more popular in the States. But in Bangkok, Lao food is all the rage, say Souksamlane and her managing director, Paul Vong. And so, after spending two decades setting the trend for Thai restaurants in San Francisco, they've set their sights on paving the way for Lao restaurants.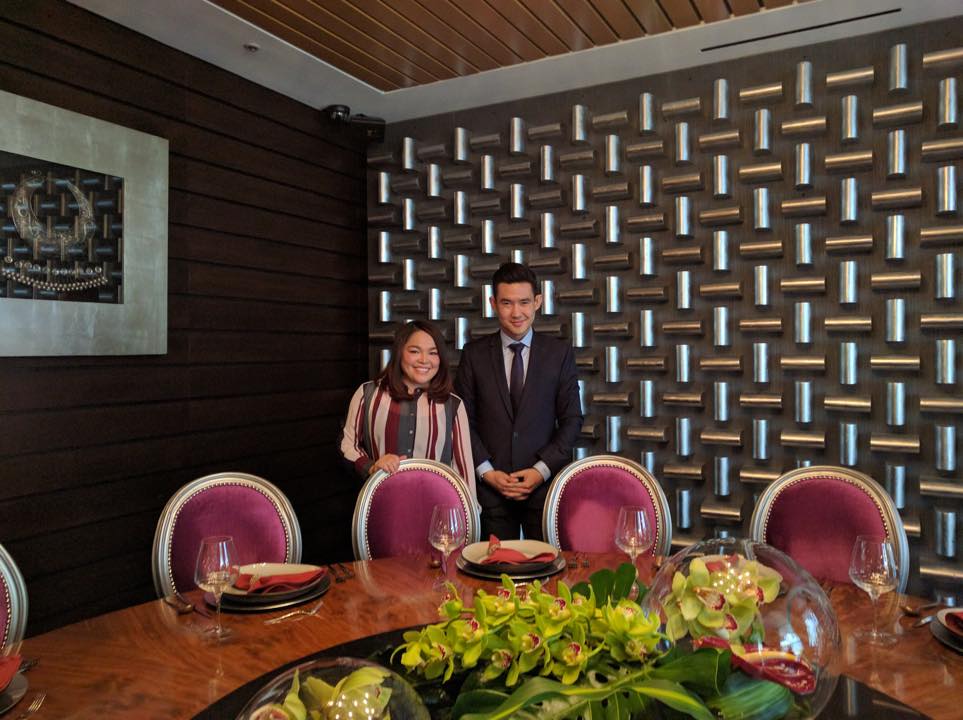 The menu at Lao Table will be entirely new, using locally sourced ingredients and unique vegetables to create modern twists on authentic Laotian dishes, Souksamlane and Vong said. The menu will include two of Souksamlane's favorite dishes: bamboo salad and chile-lime salmon with jasmine sticky rice. There will also be a set 'chef-selected' menu, offering diners an appetizer, main course and a dessert or glass of wine for $40.
Like Osha Thai, the completely remodeled restaurant will be modern and upscale, with contemporary cultural decor woven throughout. Vong says they've taken great pains to incorporate design elements that are currently popular in Laos and Thailand. For example, the wallpaper was made from head scarves commonly worn in the region, and authentic sticky rice holders have also been worked into the decor.
Another authentic characteristic of Lao dining they're bringing to the table: eating by hand. A bowl of water with a floating flower will be placed at each seat, and as soon as guests sit down, servers will explain how to eat sticky rice by hand and encourage this style of dining, Vong said.
When Osha Thai opened 12 years ago on Second Street, the line sprawled around the corner, Vong recalls. Lao Table is already expecting a similar greeting upon its return next month; the restaurant's construction crew regularly reports speaking with customers who are eager for it to reopen.
Many of Osha's customers have been loyal fans since her days of feeding Tenderloin neighbors into the wee hours of the morning, Souksamlane told us. She looks forward to opening their eyes to her heritage and an unfamiliar cuisine.