Talk to even a few people working in tech, and you'll find that many first picked up their skills—then found careers—by building web sites for local businesses.
Hack The Hood has figured out how to bring this real-world training concept to communities in the region that have been largely left out of the current Silicon Valley boom. 

Now the Oakland-based nonprofit is in the middle of running a month-long challenge, where you can lead your own mini fundraising effort to support its software-training mission.
The goal is a win for everyone—technical careers for young people, great websites to promote local businesses, and a better pipeline of talent to the tech industry.
Begun in 2012, Hack The Hood teaches youth of color from low-income communities how to build web sites for local entrepreneurs who may not have access, time or the tech familiarity needed to create their own.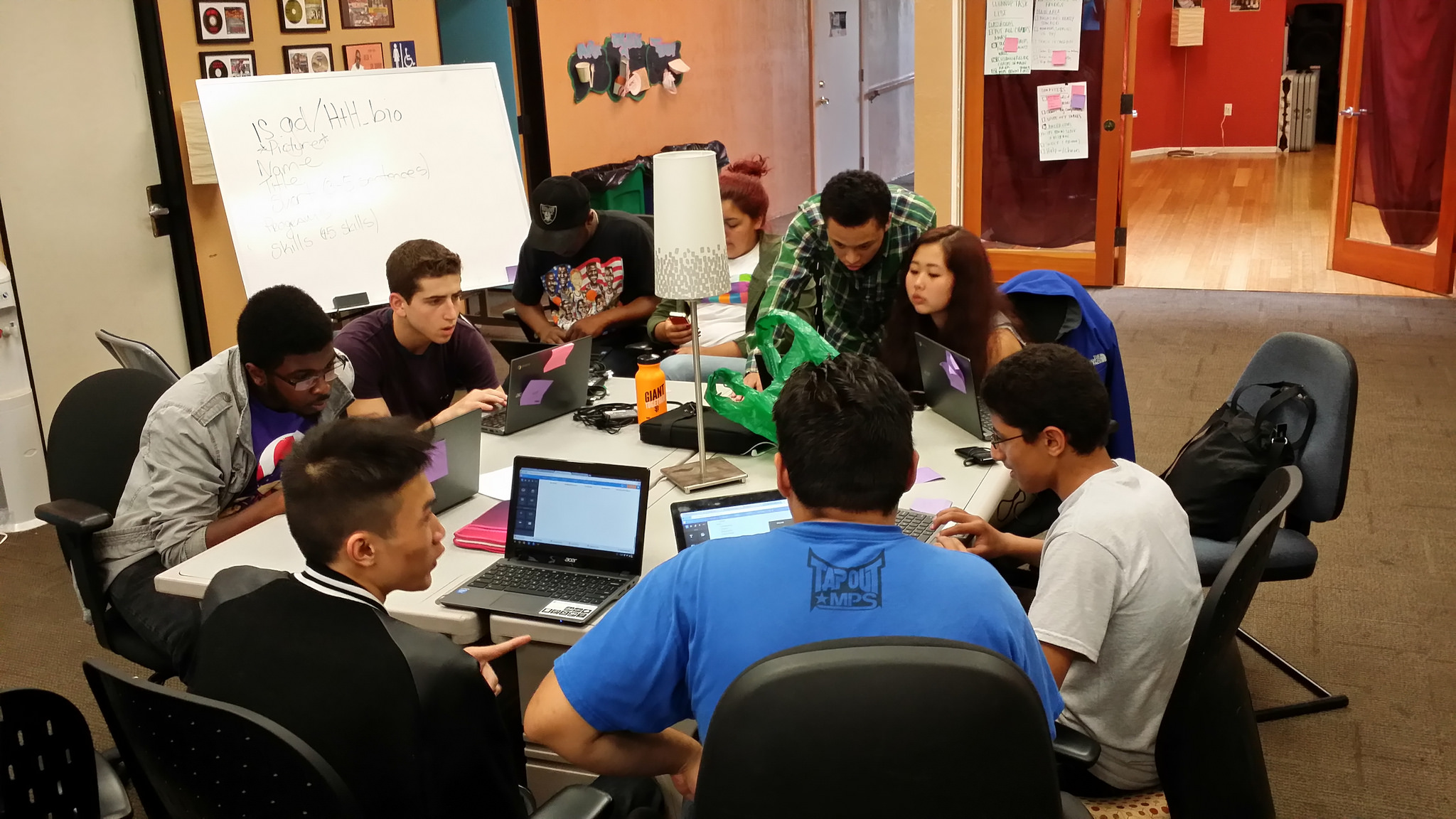 It works with other nonprofits across the Bay—including the Vietnamese Youth Development Center in the Tenderloin, the Bayview Hunters Point YMCA and Mo' Magic in Western Addition—to run six-week bootcamps.
In each camp, students learn how to create and launch web sites using software from San Francisco-based tech company Weebly and skills taught, including HTML and CSS, along with principles of web interface design and navigation, search engine optimization and more. Some students go deeper into PHP, jQuery, Javascript, mobile and game design and other topics in smaller groups within the camps. Additional training is offered for blogging platforms, like Wordpress, and groups will go on field trips to various tech offices in the Bay. Mentors from tech companies help youth as they learn the skills. 
Then each student partners with a businessperson to create a site to promote the business.
To get more of a feel for the experience, we caught up with Nhat Ho, who hails from East Oakland and is now beginning his third year as a computer science major at UC Davis. He attended Hack The Hood in its early days, and helped lead the bootcamp at VYDC last summer (we've included a list of local businesses with sites created by the camp at the end of the article). 
"When I first started, I had an interest in computer science but no connection or network," he explained. "The program provided industry mentors—front-end and back-end developers—and gave me a really good step into the tech industry. 
"Without it," he added, "I wouldn't have had a chance to get into the industry. Where I come from, tech isn't a part of the bigger picture." 
What advice does he have for prospective students?
"A lot of people, when they look at computer science, they think it's really hard," he said. "But success in it is all about planning and motivation. Take advantage of whatever Hack The Hood offers, like connections with mentors, visiting tech companies—try to get get your foot in the door and let it play out from there."
Because Hack The Hood's partner nonprofits are pulling in students and businesspeople from the same locale, students get to see their work making a difference—while getting a chance to learn from the client, too.

"One thing that people don't get a lot about what we do is the relationships that students have with the actual real-world client," explains cofounder Mary Fuller. "These are entrepreneurs who are starting or running their own businesses, and most are people of color and have similar backgrounds to the students."
As it has expanded to eight cities across the Bay and the northern part of the state, it has focused on finding local partners. "Instead of competing funding, we hand curriculums to each nonprofit, we recruit and help place instructions, and pay them directly," Fuller told Hoodline. "We give the partners grants, help them fundraise, and provide them with technical assistance and feedback."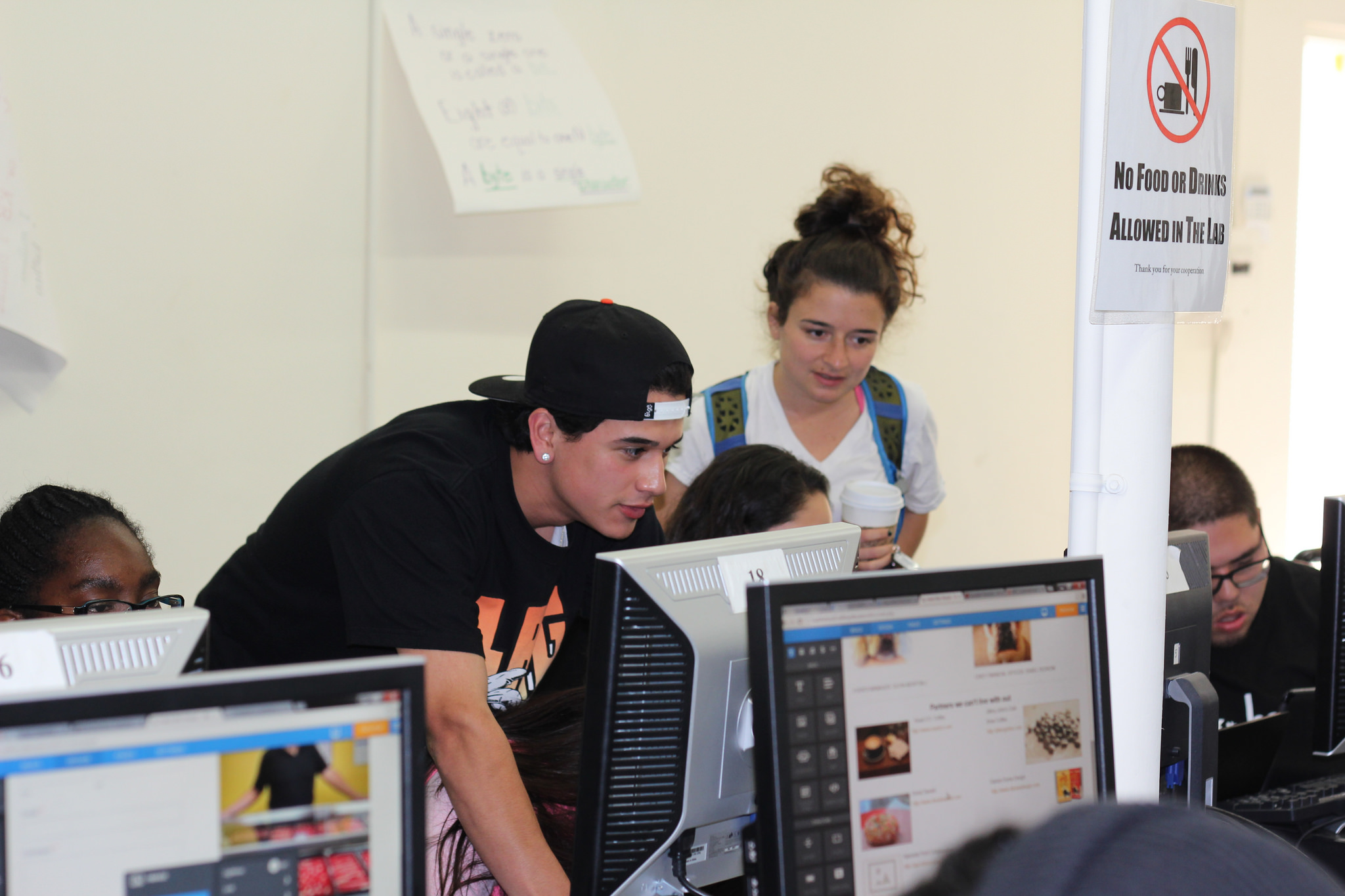 Hack The Hood has been supported by donations and resources from a number of prominent tech companies, including a big grant from Google's Bay Area Impact Challenge in 2014. In a report from last month, the nonprofit said that it had some 234 youth come through its program across 16 bootcamps, with a 92 percent completion rate and around 160 hours of time from each student starting in 2014.
This month's contest, officially dubbed The Great Tech Community Challenge, is designed to get more individual tech people involved. It's being supported by San Mateo-based cloud storage company Backblaze, with a big party for top supporters being hosted next month by expression platform VSCO.  Some of the top fundraisers so far include Erica Joy of Slack, Tanya Caragol of Nasdaq, Kamal Shah of FotoNotes and Elisa Camahort of BlogHer/Sheknows.
The nonprofit's ongoing efforts and this campaign are also helping to bring in further support from prominent local companies, Fuller said. For example Slack, perhaps the hottest startup in the Valley today, is planning to get involved in a bigger way. And stay tuned, as we'll be covering more of the local businesses working with Hack The Hood in the future. 
For now, be sure to check out the campaign homepage here.
A sampling of sites, via Nhat Ho and the VYDC bootcamp class last summer:
Cable Car Cakes and Chocolates