On Monday, Betty Lou's Seafood & Grill quietly opened its doors at 318 Columbus Ave., the former location of Viva Pizza in North Beach. A deal negotiated by the previous owners allowed what would become a seamless transition to new ownership. 
We first learned in July that the 28-year-old pizza place was closing up shop and moving next door (1224 Grant Ave.) to combine operations with Estia Greek Eatery, incidentally the same location where Viva first opened in 1983. 
Now that licenses and permits have been transferred and approved, and with some light renovations complete (although the front awnings have yet to be updated to reflect the new restaurant), Betty Lou's is open for business.
Betty Lou's co-owner Louise Taylor tells Hoodline that this is her first restaurant venture with her younger sister Betty Pesce and chef Hector Chaparro. The restaurant's moniker is a combination of both sisters' first names.
But they are no strangers to North Beach's Italian scene, as all three have years of experience working at Gigi's Sotto Mare just a few blocks away. They're also family; former Sotto Mare owner Gigi Fiorucci is Taylor's and Pesce's brother-in-law. "[We've] worked with Gigi and the entire family for more than 30 years," she said.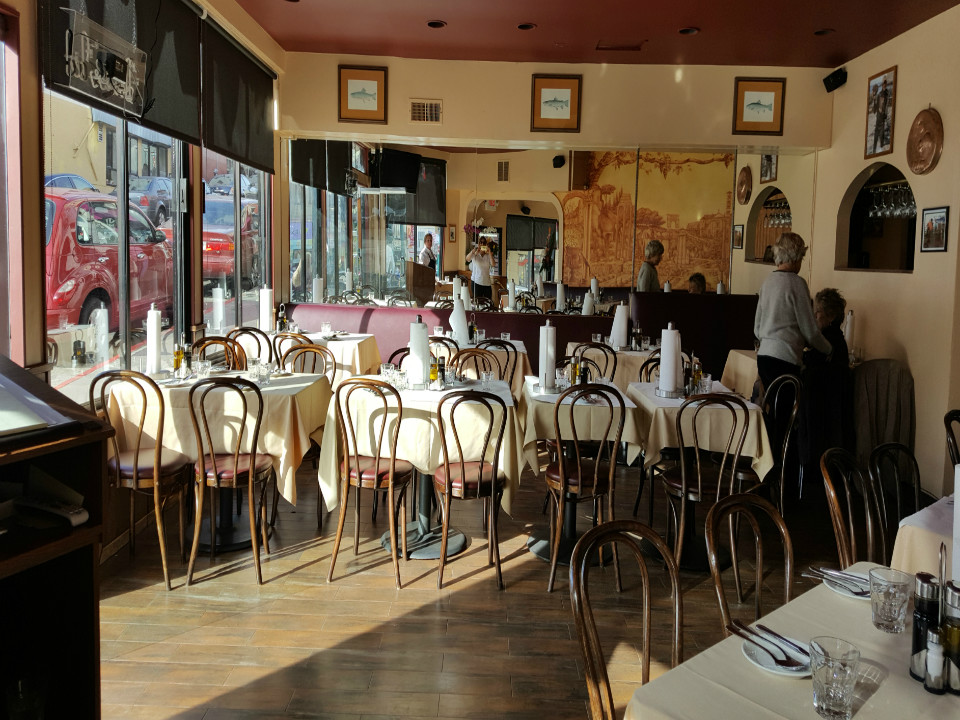 The menu is simple and rustic, with familiar and often nostalgic San Francisco treats, such as a classic cioppino (said to have been invented in North Beach) with a half crab, prawns, mussels, clams, bay shrimp and calamari ($45), or a lobster ravioli ($23). Mike's Wok Crab with scallions, ginger and hot peppers ($38) is also a favorite, Taylor said. If seafood isn't your thing, there is also a 16-oz bone-in rib-eye steak ($30) cooked anyway you like it. 
Betty Lou's is open daily from 11am-10pm and will have full service continuously throughout the day, Taylor said. And don't forget to ask your server about the daily fresh fish specials, as they change regularly and can be prepared either alla 'Betty', which is topped with sautéed fresh tomatoes, capers, garlic and olive oil, 'Mexicana,' in tomato caper sauce, or 'piccata' with lemon, parsley and butter.