For eight years, the house at the corner of 6th Avenue and Irving Street has been known for eye-catching public art, but after an escalating series of incidents, "I'm shaken," the owner told Hoodline.
Six months after moving in, Barbara started using art to engage neighbors and beautify her wedge of the Inner Sunset, starting with six new sidewalk gardens.
In 2015, a painted rainbow flag celebrated marriage equality; more recently, a message board addresses neighborhood needs for dog-walking and babysitting. For several years running, she's turned her backyard into a free book giveaway where hundreds of people (this reporter included) pick up thousands of titles in a single weekend.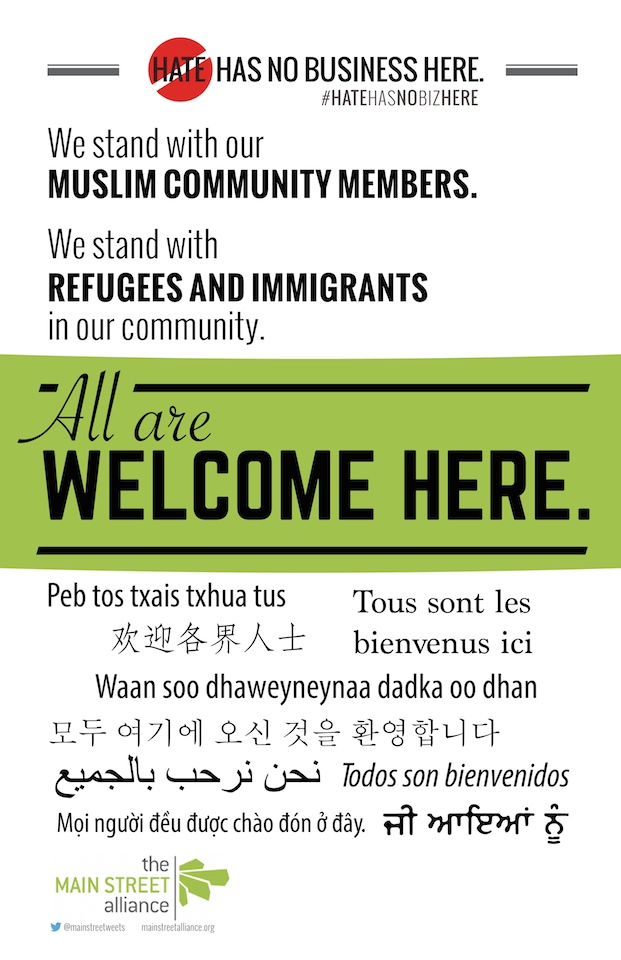 Barbara said she's always been eager to "open up a conversation" with neighbors, "but I'm making somebody angry, and I don't want to make people angry."
Before the election, someone tore down posters supporting the re-election of Supervisor London Breed. "I thought the first ones might have blown down, so I put up the second ones with screws," she said in a phone interview. "I was so naive."
After the second set of posters were ripped from the wall, she waited until Election Day to put them up them again, "but then those were taken," said Barbara. There have been past incidents of vandalism, she said, "but not like this."
After the results of the election, Barbara said she wanted to post something on her fence to show solidarity with her neighbors. "I wanted people who are Muslim to know there are others who cared about them," she said. 
When she found a poster that promoted a message of inclusion and acceptance, she color-printed it on 11x17" paper and taped it to her wall. "The next morning, it was gone," said Barbara.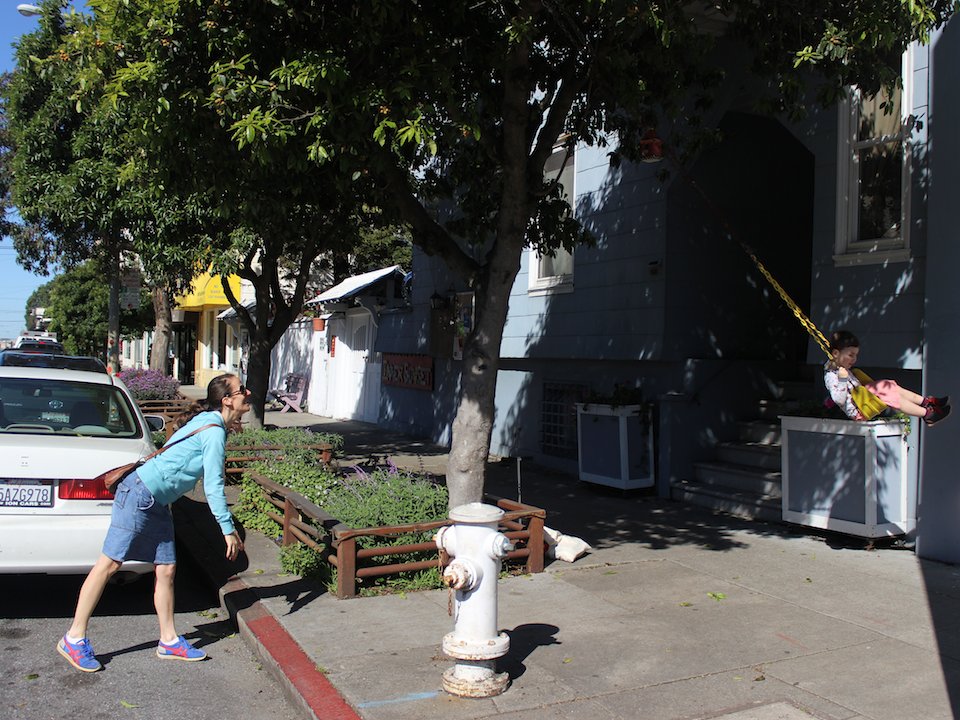 Undeterred, she took the poster to a local sign shop and had a larger version produced. "I don't want to be intimidated," she said. "I don't want whoever's doing this to win." Neighbors helped her mount the new poster that afternoon; screws secure it to the wall, and it's covered by a thick sheet of plastic.
"The next morning, the light was gone," said Barbara, referring to one of several lamps she installed on the exterior of the fence because nighttime visibility is so poor on her corner.
Born in Turkey to diplomat parents, "I lived in Iran, I lived in Egypt," said Barbara. "American freedoms were a big deal to me—that we could speak our minds, have no fear of religion and that our founding fathers were, for the most part, refugees," she said. 
Barbara said she's taking steps to improve security along her perimeter, but she's concerned that the person who tore down the light hasn't had the last word. "Many people live on the other side of that fence, and they don't deserve to feel threatened," she said.
"I want to talk to the person and say, 'Hey, tell me why you're so angry,'" said Barbara. "If you want to put up a poster next to mine, then let's do that," she added. "Let's create discussion, not hate."