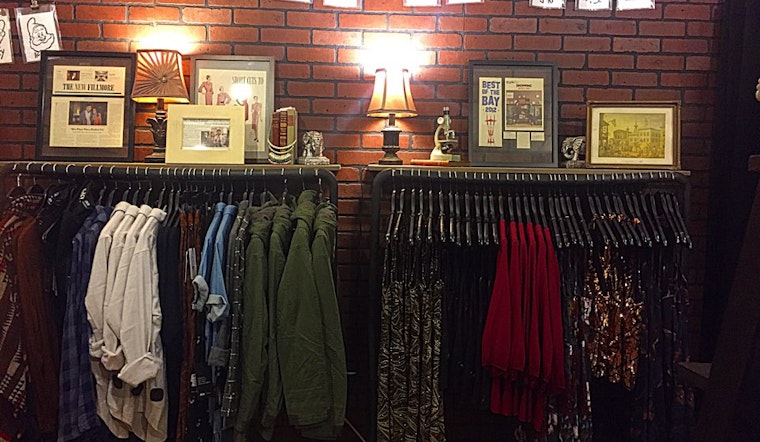 Published on November 19, 2016
Located at 1850 Fillmore, Asmbly Hall is a gem hidden amongst luxury boutiques and pop-up shops. Geared toward the 'sophisticated prepster,' Asmbly Hall offers a quirky array of men's and women's clothing and accessories, while striving to be "easy on the pocket."
Opened in 2011 by husband and wife duo Ron and Tricia Benitez, Asmbly Hall has become an understated fixture in the Fillmore neighborhood. Ron, now the president of the Fillmore Merchant Association, is proud of the unique establishment he and his wife have created for the neighborhood, and is quick to tell their story, as well as those of the artists and designers they feature.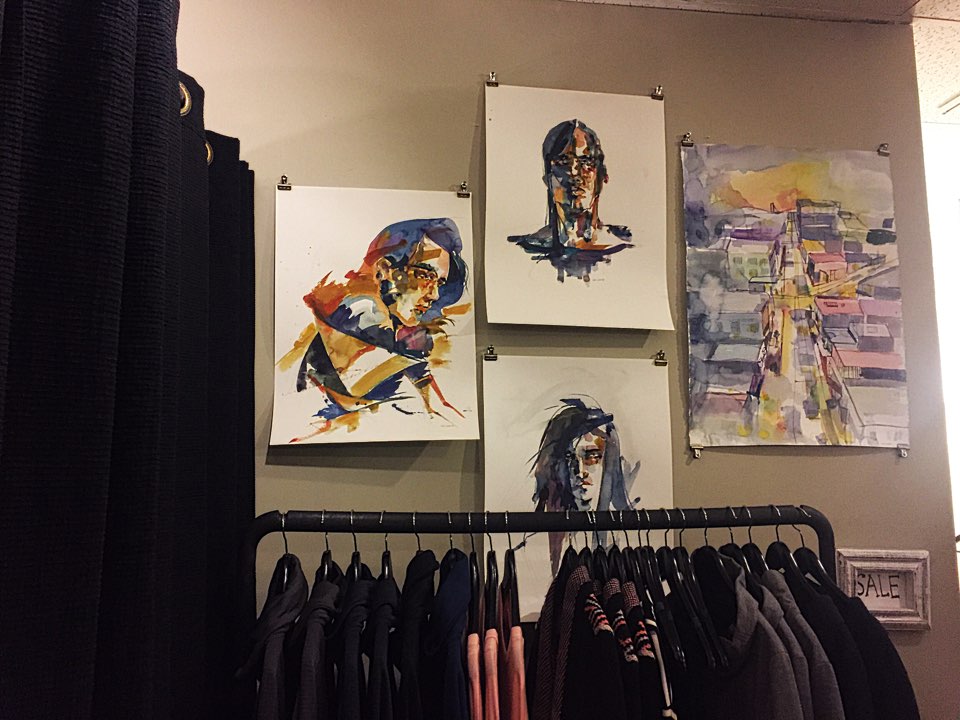 "We've provided a unique experience and product offering that makes it worth the option to shop and explore, rather than going to your traditional chain or big box retailer," says Ron.
When you enter the shop, you can see the 'experience' he is referring to almost immediately. The warm lighting, exposed brick wall, and hardwood floors give the shop a homey appearance, and you will often find one or both of the Benitez's working the register, eagerly chatting and providing expert input.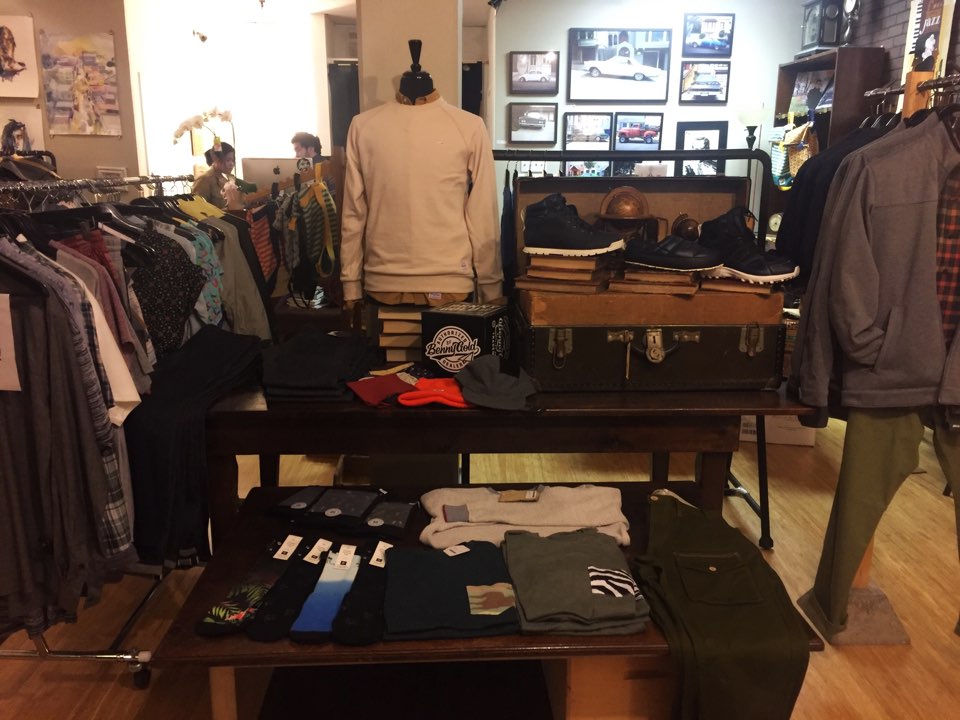 The apparel available, despite the self-description, could easily span many independent styles. Brands such as Amuse Society, Everly, Obey Womens, Shades of Grey, and Thread & Supply for women, and Outlander, Obey Mens, and Richer Poorer for men provide stylish options at mid-range prices. And, some lines, such as Publish, offer Asmbly shoppers specific products from their 'boutique' lines, even though they've since expanded to serving larger retailers.
Asmbly Hall also carries their own brand of clothing, which at this time features performance fleece (a collaboration with Alamere, an East Bay company) and T-shirts branded with their logo. The Benitez's plan to expand their line with new products in the future.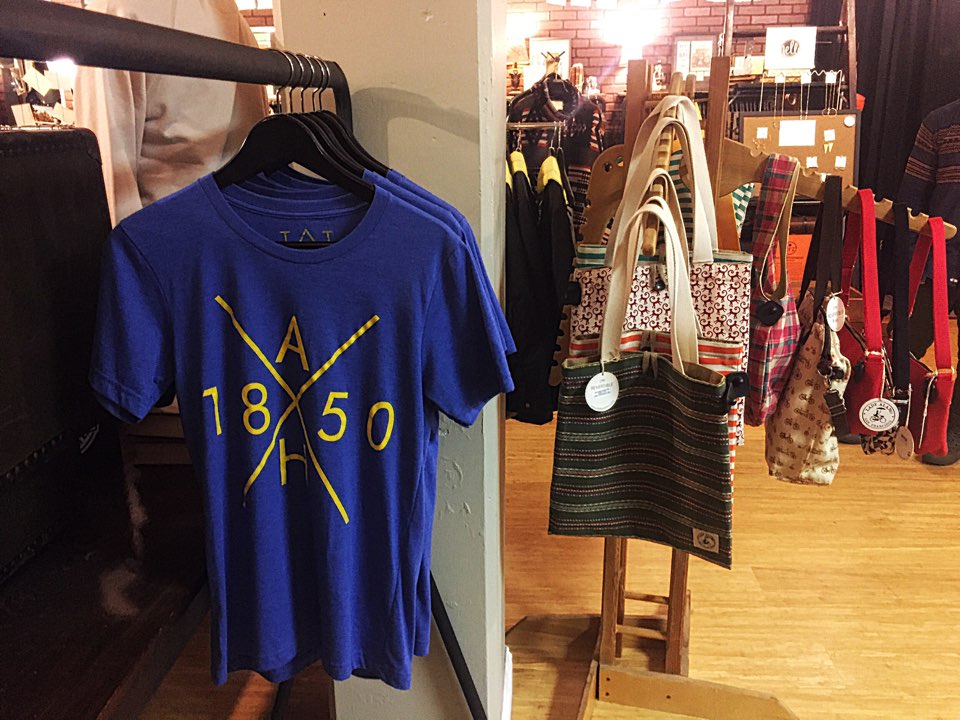 In addition to trying to feature local designers, Asmbly Hall also showcases local artists to decorate the shop. "We really use the power of social media," says Ron. "We reach out to people to show their stuff if they match our aesthetic and personality."

Ron is well aware of what an achievement it is to reach five years, especially on such a dynamic street as Fillmore. "Tricia, my daughter, and myself have become an anchor in the neighborhood. Five years is indeed a feat. It's had its fair share of challenges."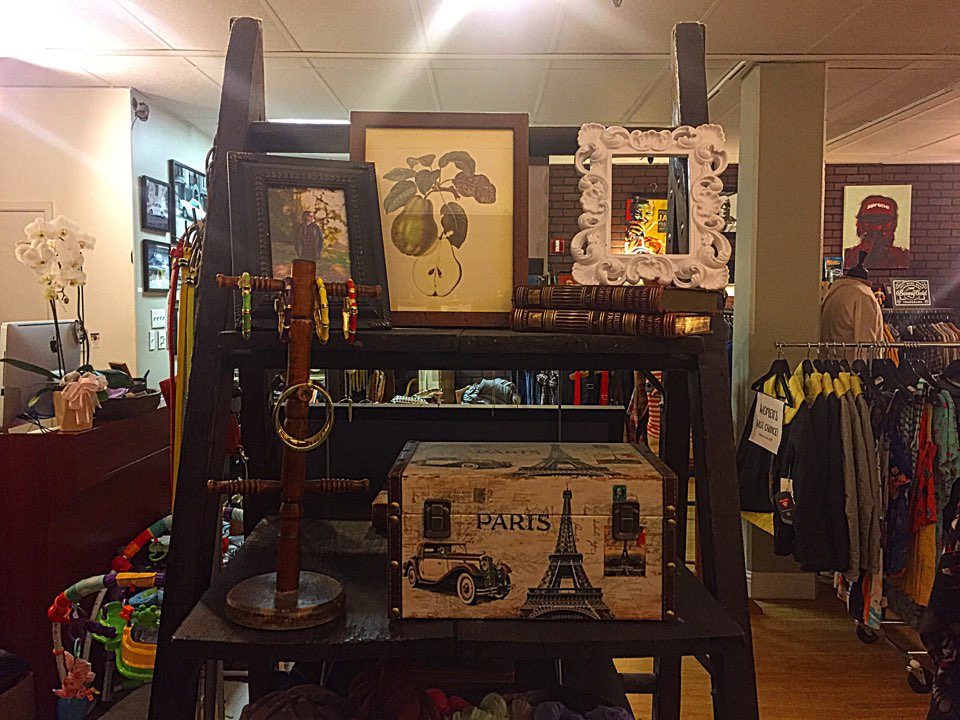 It appears that Mayor Ed Lee is just as impressed by their tenure in the neighborhood. At 10am this coming Monday, November 21st, he's stopping by to celebrate the start of his annual Shop & Dine in the 49 campaign, which aims to raise awareness about shopping locally during the holidays.
And from 1:30-8pm today, the Benitez family is hosting their own celebration to mark their five year anniversary. The all-day event will include coffee tastings from The Family Room SF this afternoon, and continue into the night with music, by musicians who helped open the shop five years ago, as well as some new locally made artwork.