For almost 10 years, the Lower Polk Neighbors (LPN) association has dreamt of redesigning the neighborhood's alleys, to address the myriad problems associated with tucked-away arteries just off Polk Street's main drag.
Now, the organization's vision plan for Cedar, Alice B. Toklas, Olive, Austin, Fern and Hemlock alleys is complete, and LPN is teaming up with neighborhood partners, developers and government agencies to make improvements.
While there's no funding for most of its goals as of yet, LPN says the vision plan is an important step in outlining the neighborhood's priorities, so that it can take advantage of funding opportunities to improve the alleys when they arise.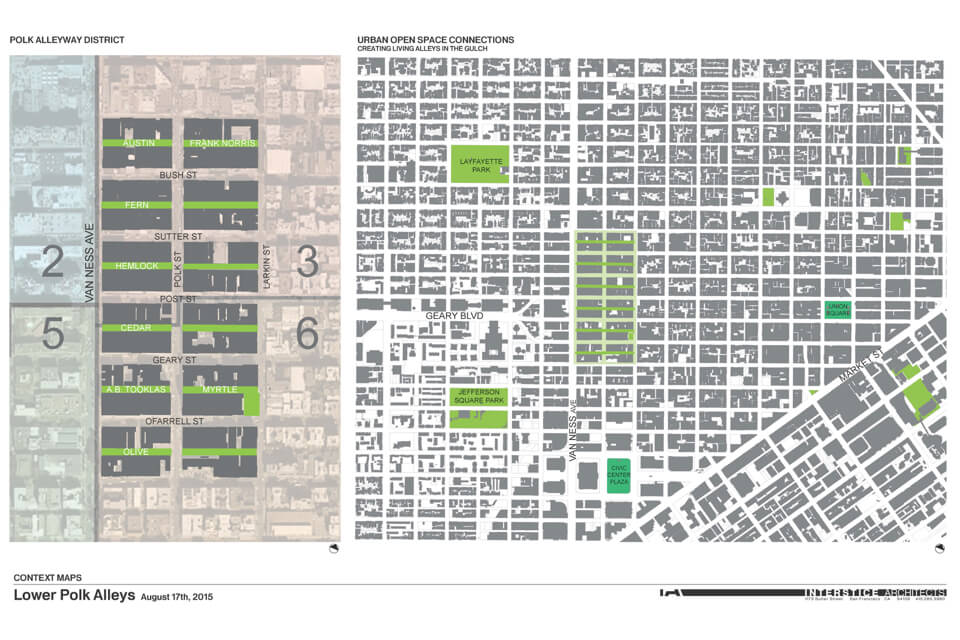 The alleyway vision plan's development has been an 18-month endeavor. Three community workshops—held with the help of representatives from INTERSTICE Architects and the Lower Polk Community Benefit District (CBD)—gave area residents, merchants and workers the opportunity to share their thoughts on what could be done to make the six alleyways more accessible and safer for all residents.
"From years of meetings of LPN, it was not a secret that our biggest problems in our neighborhood were all related to the negative behaviors in our alleys created by drug dealers, prostitutes, homeless encampments and drunk weekend partiers," said LPN chair Andrew Chandler. "[But] we strongly believe that you can be more effective in designing our future, instead of trying just to solve difficult social problems."
Partnering with the Lower Polk CBD allowed both organizations to continue their efforts to improve quality of life in the area for homeless neighbors as well, Chandler said.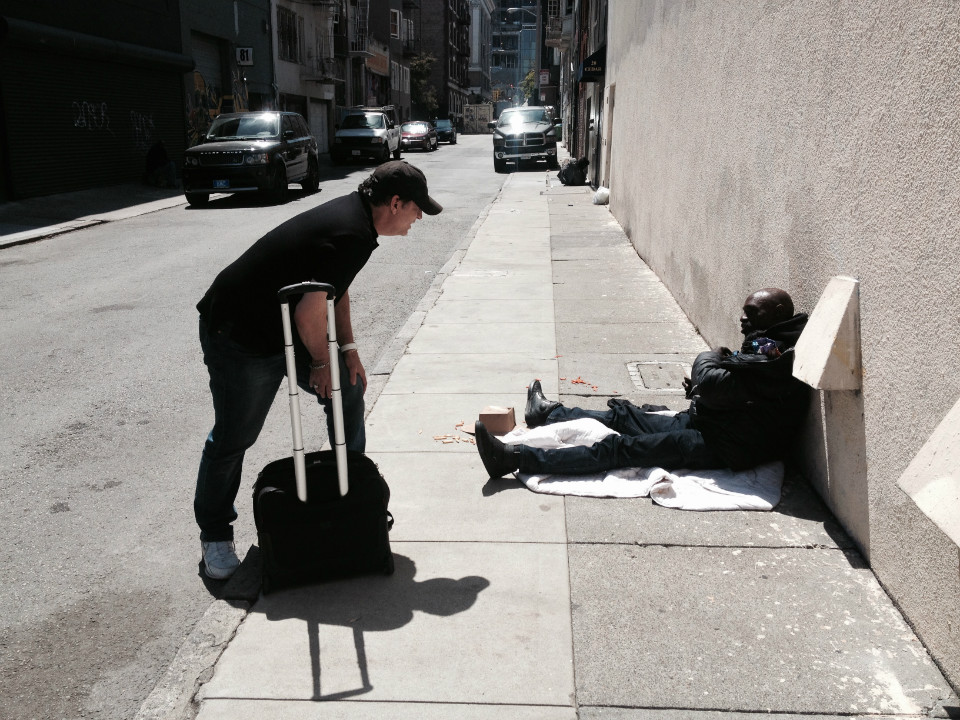 The vision plan is not a concrete action plan, and "does not call for specific changes, nor are sources of funds identified," Chandler said. As a result, some residents have been cynical that any changes will occur. But Chandler says that the vision plan process has already built new partnerships in the community that will result in actual changes sooner, rather than later. 

"The visioning process itself created its own momentum that led us to partners in developing alleyways," Chandler said. "Two private developers and a construction firm approached us to work with them on Austin Alley improvements, collaboratively creating a grant proposal for the redesign of most of that street."

Fern Alley, between Polk and Larkin, will receive "the first really big change," he added. "Due to the city's understanding that the alleys were our top priority, as expressed in the vision plan, SF Public Works reached out to us to redesign Fern Alley as part of the Polk Streetscape Project. They also agreed to work with a local artist, Phillip Hua, whom LPN commissioned to assist with road and sidewalk pattern designs."
A local merchant interested in the vision plan has also contacted INTERSTICE about a "unique retractable bench" design for some of the alleys, Chandler said. "They are durable, and can be folded and locked when not in use. The 'now you use it, now you don't' bench will be called the 'Polk Alley-Cat Bench.'" 
Should development in the area continue as expected, Chandler said residents should see more major changes implemented in the next five to 10 years. But sticking to an exact timeline isn't LPN's primary focus. 
"The timeline isn't as important as the content," Chandler said. "But we recognize that we need to build on our momentum to realize a true change."