[Editor's Note: Hoodline is participating in this week's SF Homeless Project, in which more than 80 area publications are each covering homelessness issues in their own ways.
While we already write about these issues often, we hope that our stories today will add more neighborhood context to this very complicated topic, and to the great work being published elsewhere. You can read more about the project here.]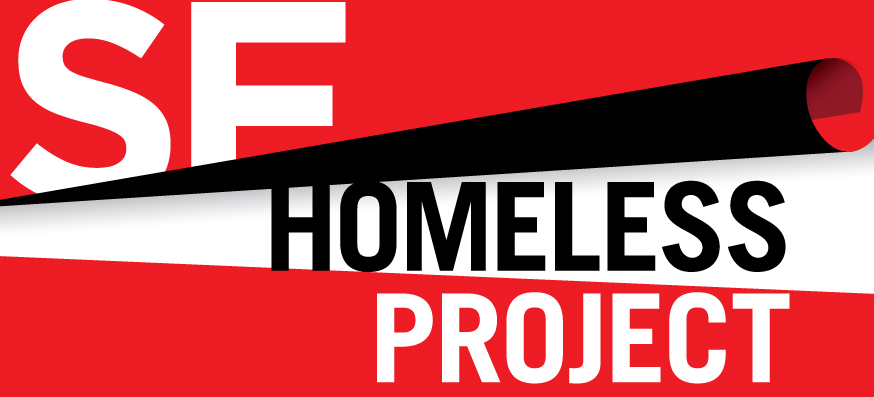 "One of my priorities in my position is to make sure that Jane Warner Plaza is successful," said Andrea Aiello, executive director of the Castro/Upper Market Community Benefit District. "I'll always entertain an idea ... whatever it takes, I'll try."
Located at the convergence of Castro, Market, and 17th streets, Jane Warner Plaza was created in the spring of 2009 as part of the Pavement to Parks initiative. It was designed as a public space for locals to gather, but in recent years, it has met with criticism from neighbors, who complain that it attracts crime, graffiti, and homeless people.
Aiello believes that the key to cleaning up Jane Warner is keeping the space activated. "You can't just leave a public space out there in a very urban environment and expect it to be successful," she said.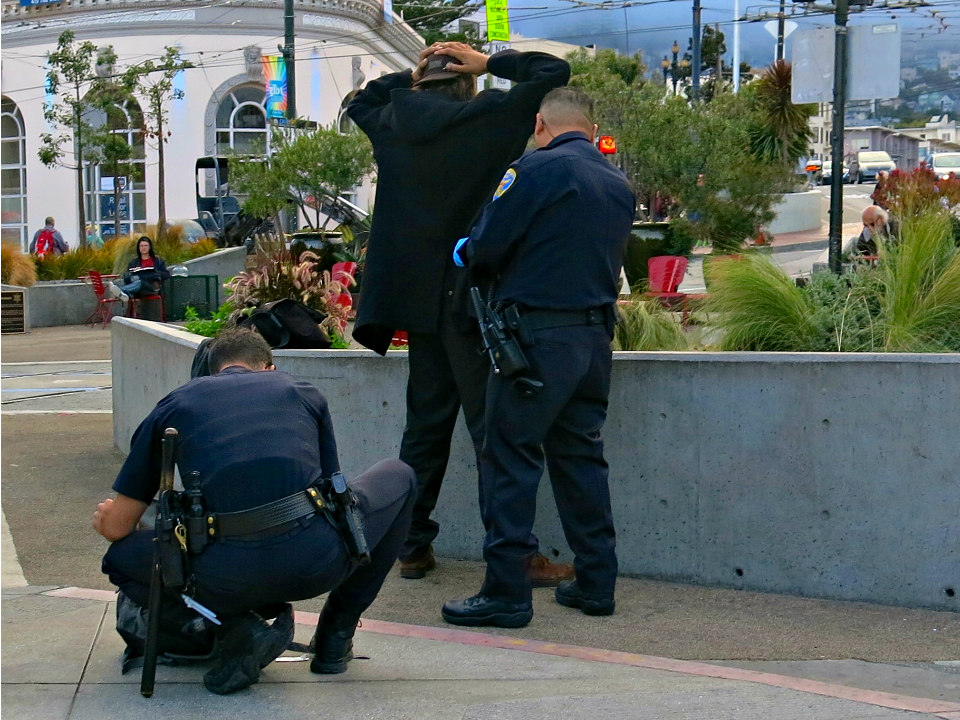 This summer, Aiello and the CBD announced a new initiative that would benefit both the plaza and the larger community: hiring two at-risk youth interns, in collaboration with Larkin Street Youth Services, to serve a six-month stint as "plaza stewards." 
The youth were intended to each spend 25 hours a week watching over the well-being of the plaza: cleaning up, greeting tourists, reporting incidents, and tending furniture. But after just two months, both organizations called it quits on the program.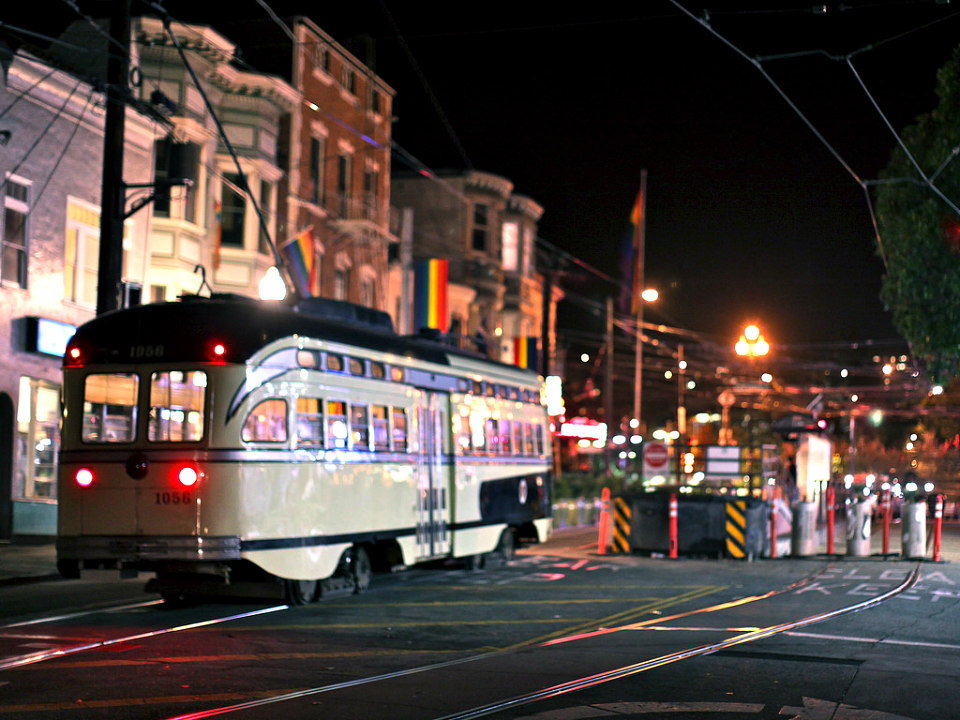 "It seemed like a win-win," said Aiello of the program, which launched in June. But the CBD quickly found that the youth needed "much more supervision than we could give them." 
"The CBD has a skeletal staff, and it's not like we could be up there in the plaza the entire time supervising them," she said.

The youth "really needed on-site supervision," agreed Craig Lahti, associate director at Larkin Street. "And neither Larkin Street nor Castro CBD had the capacity to have a staff person available during the entirety of the time they were on site."
"With the way it was designed and the budget, it just wasn't working, and it wasn't fair to the young adults, who weren't having a successful experience," said Aiello. 
So for companies and organizations interested in giving a leg up to homeless and at-risk youth, what kind of programs do work?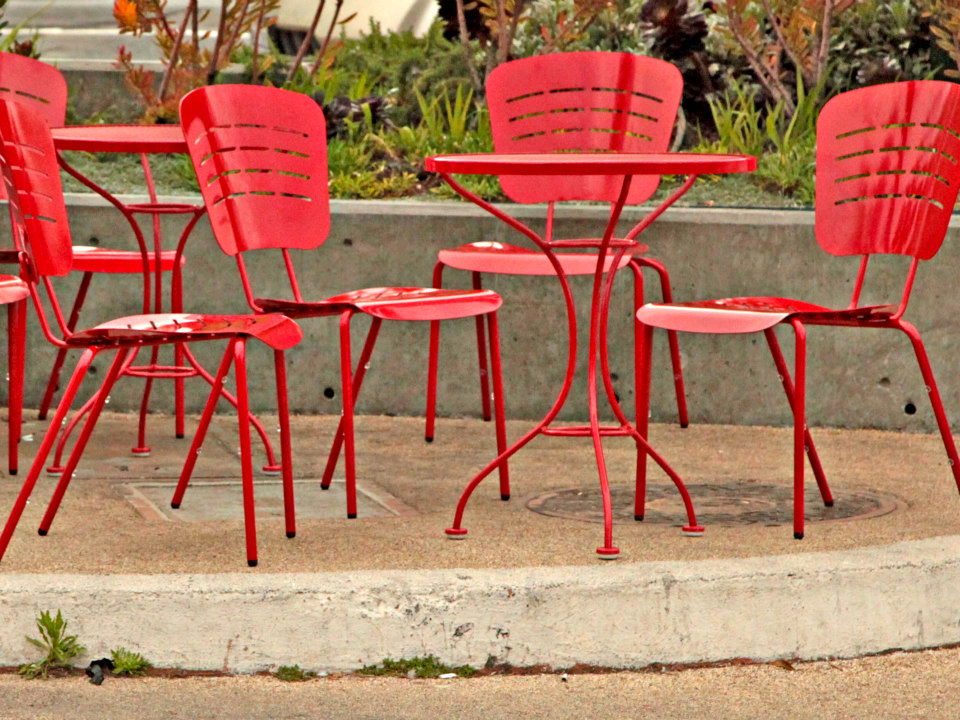 Lahti said Larkin Street's Youth Force program, which enrolls about 56 young people each year, has seen a higher success rate. Participants work four days a week as hourly employees, conducting street cleaning, graffiti abatement, and other community goodwill projects—and most importantly, they're supervised, by adults and by their peers. 
"One of the difficulties [of the Jane Warner Plaza program] is that it required the youth to be independent," he said. "If that's the case, then that means we're talking about a young person who really doesn't need our services, who's essentially ready for work."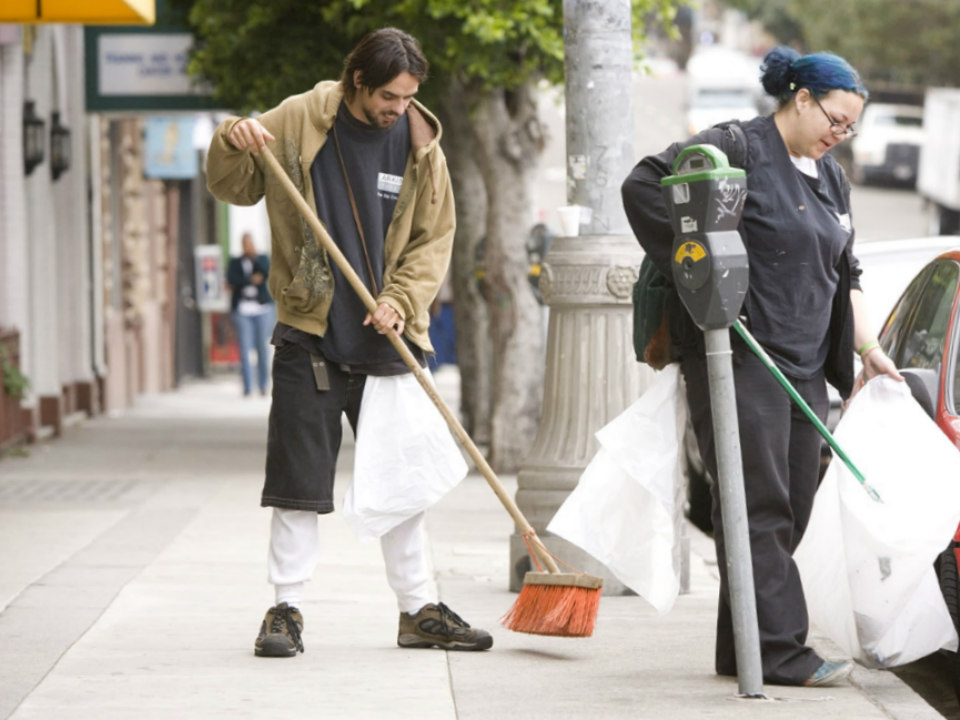 While the plaza stewards program may have flopped, Larkin Street's Lahti said that this isn't the end of the nonprofit's collaboration with the Castro CBD.  

"This was an exploratory idea that was unique to the Castro, and it was a good learning experience," he said. "We really want to make sure that we're continuing to work together as best possible. That means possibly expanding how we provide our Youth Force services, or trying to focus more on Jane Warner Plaza during the week."
As for the Castro CBD, it's since used grant money to hire an adult plaza steward, who will monitor Jane Warner Plaza, Harvey Milk Plaza, and Pink Triangle Park from 2-8pm Sunday through Thursday, providing similar services to those of the youth stewards.
When asked if she would entertain the idea of collaborating in the future with local service providers that target at-risk and formerly homeless youth in San Francisco, Aiello said that the CBD is not tasked with being an employer.
"But if, while making these public spaces successful, we can also reach out and help at-risk youth, I'm totally all for it," she said.