Rooster and Rice, the popular Marina spot specializing in khao mun gai, Thai-style chicken and rice, has just debuted its second location in SoMa, at 303 Second St.
Owners Bryan Lew and Tommy Charoen officially opened the new shop yesterday, after a two-day soft opening. 

Khao mun gai, a popular dish in Thailand, consists of poached chicken served over a bed of rice cooked in chicken broth and topped with a spicy fermented soybean sauce with ginger, chili and garlic. It's accompanied by sliced cucumber, cilantro, and a bowl of chicken broth for sipping.
While Rooster & Rice offers the classic version of the dish, it also has some variations, including a low-carb version with brown rice, a vegetarian version with tofu, and a paleo version with seasonal vegetables in place of the rice. 
Lew, who was born and raised in the Sunset, and Charoen opened their first restaurant, Indo Restaurant and Lounge, in Palo Alto about six years ago. Last October, they opened up Rooster & Rice at 2211 Filbert St. in the Marina, and it became an instant hit in the neighborhood. 

After the success of the Marina location, "we were looking to expand," said Lew. "We looked at Berkeley, San Jose and a few airport locations, but [SoMa] seemed to make the most sense for our next step."
The new Rooster and Rice seats about 16-18 people, and has access to a large courtyard area. They've applied for a beer and wine license, but for now, it's non-alcoholic drinks only. 
For now, the new location is only open on weekdays from 11am-3pm, but Lew is eventually hoping to expand the hours to early evening and Saturday as well.

"The demographic here is mostly business people," he reports. "So we're gonna start with these hours and see how it goes."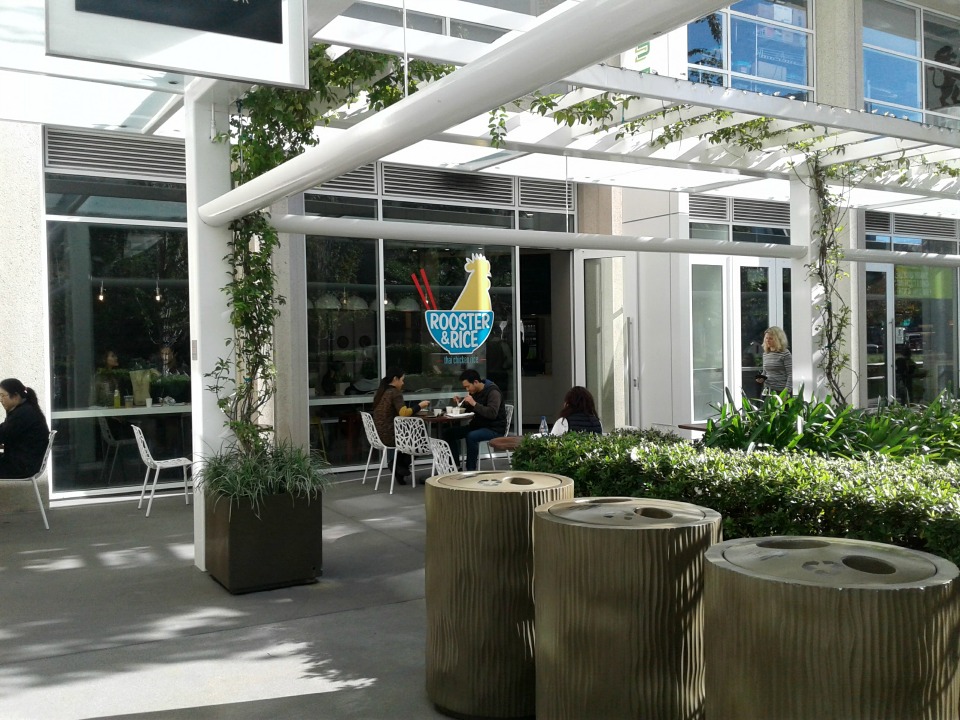 Lew says the opening has "been pretty smooth" so far, and once they've settled in, he and Charoen will be looking at more Bay Area locations.
"I would love for Rooster and Rice to become a San Francisco staple," he said.