Earlier this year, we reported that Mahmoud Khossoussi, the owner of popular North Beach Persian restaurant Maykadeh and diner Mo's Grill, would be opening up his third restaurant, Dip, at 1318 Grant Ave., just steps away from his existing spots.
Dip, which opens tomorrow, will specialize in French dip-style sandwiches and sides, a welcome departure in a neighborhood known for its Italian food. 
Khossoussi is now in his 70s, but shows no signs of slowing down. This time around, he's teamed up with his daughter, Haleh Cunningham. While she grew up around restaurants, this is her first professional venture into the culinary industry.
Cunningham told us she and her father have long dreamed of opening a shop specializing in French dip sandwiches, a favorite treat in their family. "You don't see them around too much anymore, and we thought we should bring them back," she said.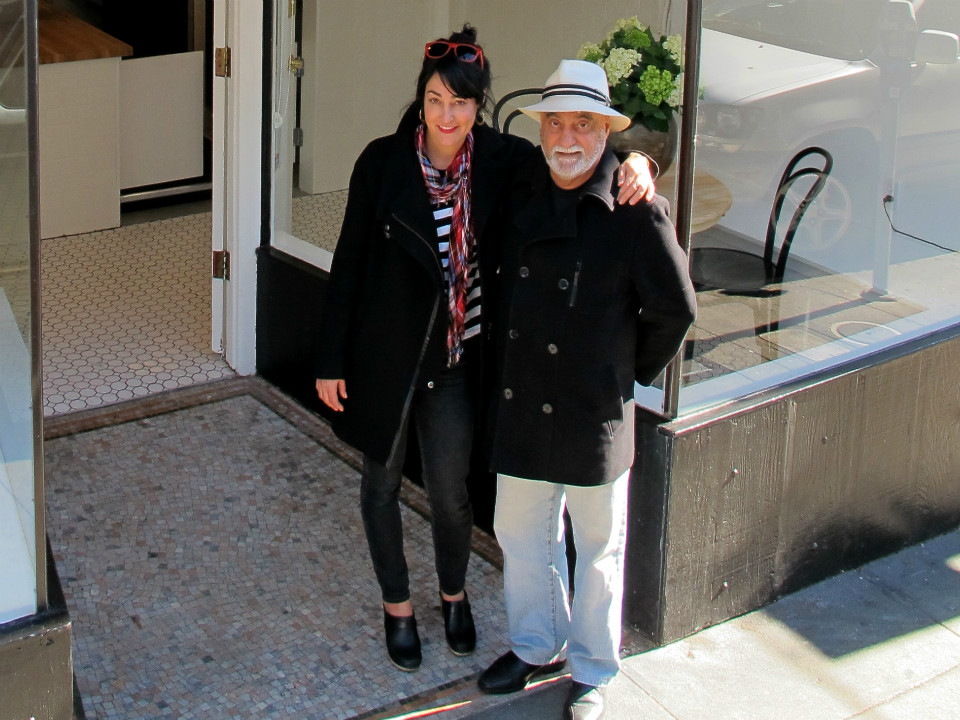 The menu is unpretentious and the dining experience is casual, but Cunningham said the ingredients will be high-quality: Acme Bread, organic and naturally raised Piedmontese beef, and organic Salmon Creek Farm pork. "I have a serious love of not only cooking and eating awesome food, but also how the food was raised or grown," she said. 
Sandwiches, like slow-roasted pork shoulder or roast beef, run $12, with sides like Gruyere potatoes au gratin and sauteed organic Swiss chard and kale for $8. Still have room for more? Finish off your meal with chocolate mousse ($8). 
The restaurant will be open daily for lunch and dinner, from 11:30am-10:30pm. Delivery will launch on January 3rd with free service to most neighborhoods, via the same system that Maykadeh has used for over 35 years.