By
Hoodline
- Published on December 08, 2016.
[Editor's Note: Hoodline is participating in this week's SF Homeless Project, in which more than 80 area publications are each covering homelessness issues in their own ways.
To highlight the voices of current and former homeless people residing in our neighborhoods, we've partnered with Stories Behind The Fog, which is on a mission to humanize homelessness by telling the stories of 100 people who are or have been homeless in the Bay Area.
Read on to meet Ben and Cristina, a couple from Alabama who traveled to San Francisco in search of opportunity.]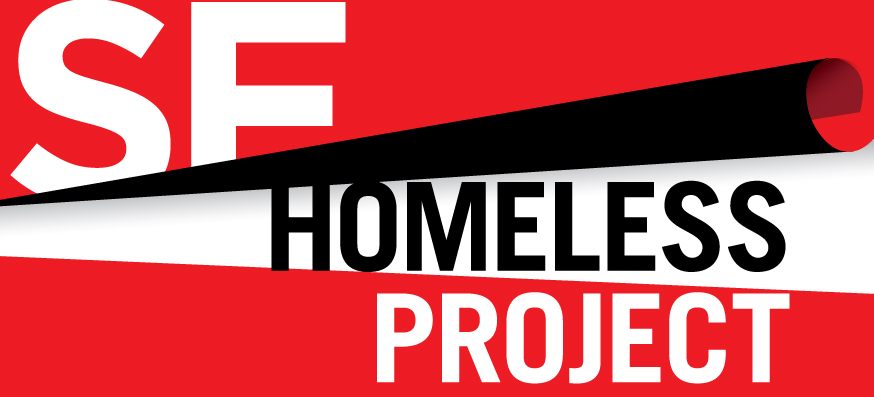 Cristina: We met in a bar when I was visiting a friend in Alabama. He walked in wearing the ugliest sweater I had ever seen.
Ben: I liked the sweater; it wasn't like intentionally ugly…
Cristina: Anyway, he came over to where I was sitting and ordered a beer, and hung out next to me the whole night. We talked about everything and anything, but I didn't want anything to happen. I was afraid if we kissed it would be bad.
Ben: I would've found a way to mess it up probably. But now, we've been together for a year and eight days. We just celebrated our anniversary.
Cristina: We're out here in San Francisco trying to make a life for ourselves. Alabama, the city where we're from, is too small, there's nowhere to go. There's very little social opportunity. You reach a certain point where you've met everyone, and you can only expand your social circle so far. You either have to be content with that or you move on. I've recreated and reinvented myself and moved from town to town, but it's the first time with him, so I'm kinda just vicariously living through my 20s again.
Ben: After my mom passed away, I said, 'Screw it,' and came out here. I got her to come out behind me, but she got to fly. I got the full on, 25-hour road trip from Alabama to California. I got to San Diego and then made my way up here, then went up to Eureka. Everything is beautiful out here. I drove up Highway 101, and saw Big Sur… It brought tears to my eyes, it was so beautiful.
Cristina: We went for a drive through the Redwoods. It looked like the pictures in the textbooks. Everything's covered in green moss, and it's so green and vibrant.
Ben: Yeah, vibrant is a good word for San Francisco.
Cristina: Here, unlike Alabama, we meet a lot of people all day, everyday.
Ben: Which is fun.
Cristina: But being an unmedicated, introverted person, with extreme social anxiety, it can be hard at times. I'm also a little too trusting at times. After four months, it's as if we just stepped off the bus, kinda like tourists. We've been taken advantage of a few times.
Ben: And we've learned the hard way about trusting people. I like to give people the benefit of the doubt, until proven otherwise, but we've had to become a little more jaded.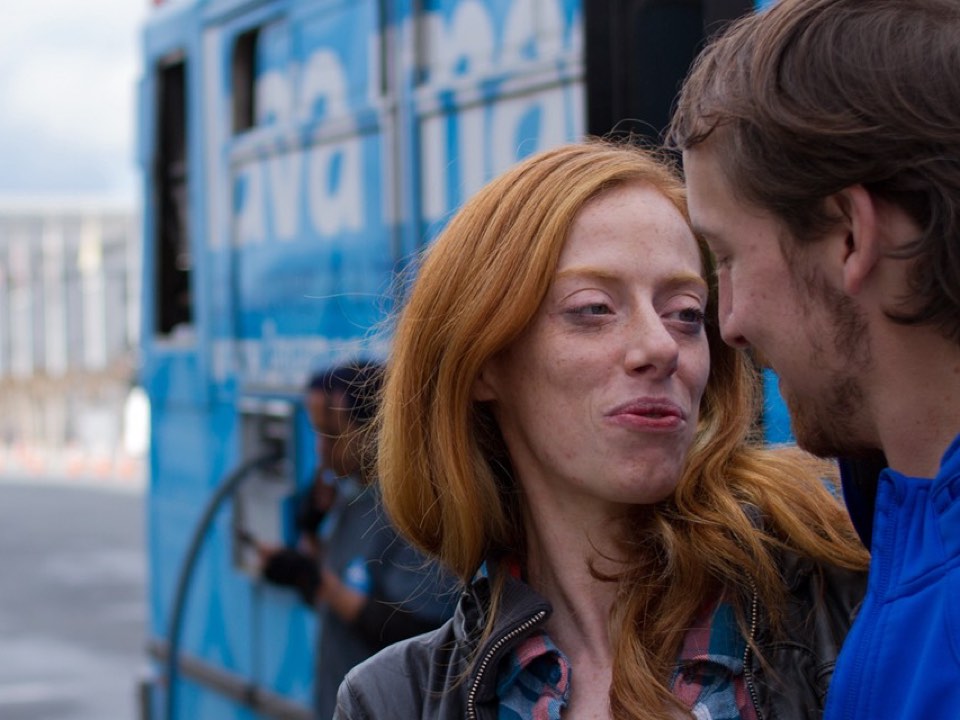 Cristina: Since we're homeless right now, which is temporary, we're trying to take advantage of what the city has to offer. We stay in a hotel a few nights a week and stay in a shelter the rest of the days. We have to supplement our money because we're living off savings and Ben's inheritance. We're doing better here than we were before. The best idea would be to find a room with somebody but that's difficult with strangers, it's always a risk, especially being a couple. It's difficult to shower, charge your phone, go to the bathroom, when you don't have a house. It's impossible to pee in this town!
Ben: The way the housing works you have to be a productive member of society, and have a job to contribute; you have to have at least stability, right? You can't get affordable housing unless you go through Section 8 and essentially go on disability. But once you get on disability and get a house, you can't work, so you are left sitting in your new house, which is affordable, but you have nothing to do. Then you get bored, and with boredom, addiction comes along. It's a vicious cycle. I think San Francisco does a great job than any other city that I can think of, but I think there is definitely something that's fundamentally wrong with the system. But I'd rather be homeless out here than back home.
I think homeless people in general live this lifestyle by choice. They don't want to integrate into wherever they are or they've felt lost. You can learn a lot from them, it doesn't matter if they're a fifteen-year-old kid or an eighty-year-old man, you can learn so much or at least get a good laugh.
Cristina: I just want to say that I disagree with you completely. I don't think a lot of people are here by choice. San Francisco is insanely good to the homeless, but I think all of us are dealing with issues of addiction or mental illness.
I'm a Psychology major, and schizophrenia has always been fascinating to me. I've seen more cases of schizophrenia on the streets of San Francisco in one day than I did back home. It's heartbreaking that their illnesses have pushed them onto the streets. They can't get into shelters because they seem violent and people are afraid to help them. I don't think people are homeless by choice; anybody would go inside if they could.
Ben: I've learned that you just don't write somebody off because you see them on the street. I didn't say they were only here by choice; a lot of it comes from addiction.
Cristina: Honestly, we're just two kids trying to make it work. Trying to make our own lives work, our relationship work, and just trying to make it. I don't want to call my parents until I have good news. They're just waiting to see if this was a good choice on my part or not.
Ben: Yeah, I'd rather wait for good news than to call and ask for help. My birthday is in two days, and I know my dad is wanting to hear from me.
Cristina: You gotta call.
Ben: Yeah I know. I'll call him I guess.
Cristina: He's avoiding it; he avoids it like the plague.
Ben: It is kinda fun going through a coming of age story when you're thirty; it's a great big adventure out here.
Cristina: Yeah, we would be struggling anywhere as much as we struggle here, but I feel like we're actually moving toward something new. Everyday is a new promise.
For more 'Stories Behind The Fog,' meet Chef Richard in SoMa, Bonnie in the Financial District, and look for additional profiles on our site throughout this week.