Published on January 17, 2017
Sitting in front of blank walls that hours earlier had been filled with vintage photos and prized mementos, Lefty O'Doul's proprietor Nick Bovis said that he intended to fight to keep the name of his Union Square bar and restaurant—and the memorabilia it holds. 
Flanked by a high-powered legal team, former mayor Willie Brown, and O'Doul's cousin, Pat, Bovis held a news conference yesterday afternoon about his plans to fight his landlord, Jon Handlery. Handlery has also claimed that he owns the business' name and contents, and plans to renovate and reopen it under the same name and at the same address. 
"I will not hand them over to corporate greed," Bovis said of the baseball bats, boxing gloves, black-and-white celebrity snapshots, and other ephemera that decorated the Geary Street saloon, and which he hopes to move to a new location after Lefty's closes on February 3rd. 
"I don't care how rich the landlord claims to be," Bovis continued. "I don't care how much he tries to intimidate us. Lefty O'Doul's will be down the street."
Bovis has yet to announce where in Union Square he plans to move his bar, but he promised at yesterday's news conference that his entire staff would be employed at his other establishments, including Fisherman's Wharf's Gold Dust Lounge and Polk Street's Spinnerie, from the time the doors close in February until he reopens at his new address, likely late this fall.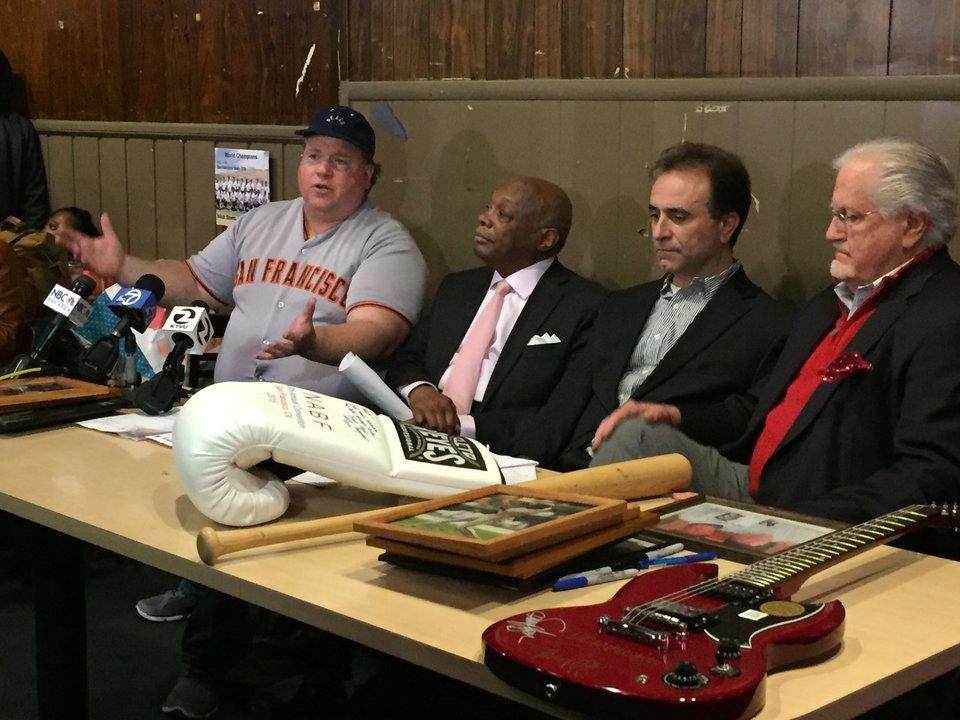 Both Bovis and Handlery have made claims to the Lefty O'Doul's restaurant name. Bovis has evidence that he trademarked it in 2009, and has since used it to brand everything from hot dogs to Bloody Mary mix. And Lefty's cousin, Pat O'Doul, said that Lefty wanted the Bovis family to buy the bar, but died before the transaction was complete. 
"It's an outrage—Nick owns everything down to the nails in the wall," O'Doul said at yesterday's news conference, noting that many of the memorabilia items have Bovis' name on them. "The landlord owns the building, not the business that's in it."

But Handlery contends that Bovis, who's been in charge of Lefty's for the past 15 of its 60 years in business, is just one in a series of managers, and that Handlery has the ultimate rights to the business, which he plans to refurbish and reopen under the Lefty's name. 
"None of [the memorabilia] belongs to them, it's always belonged to the Handlery family," Handlery's rep, Sam Singer, told the Chronicle. "They better look at their lease more carefully."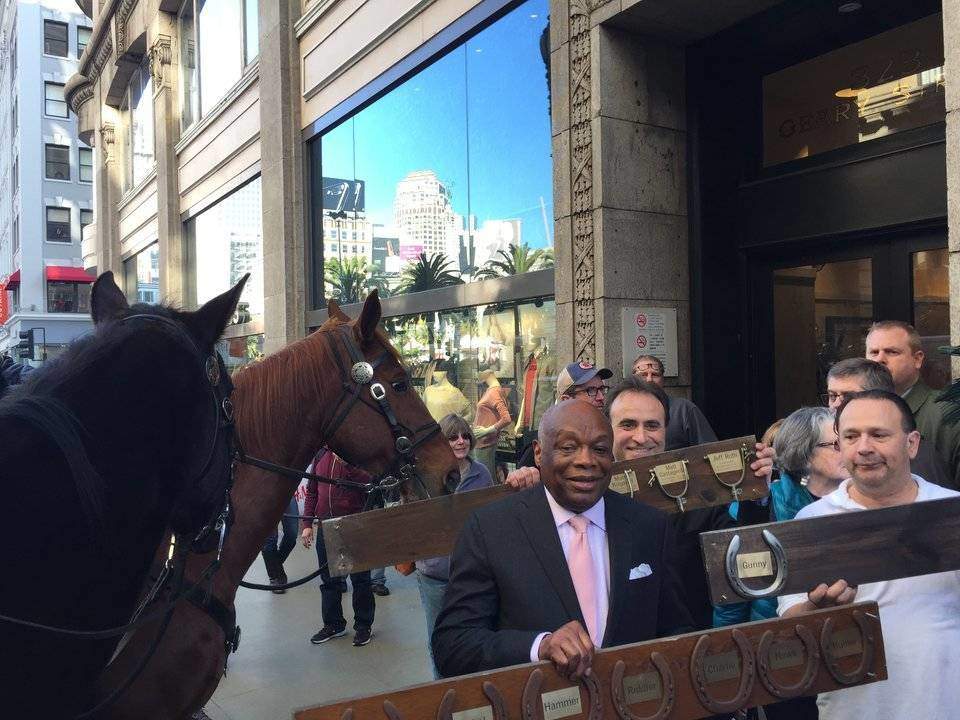 Crying in their beer as they ate corned beef sandwiches from the cafeteria-style steam table, longtime customers filled the joint on Monday afternoon, with many noting that their families had long patronized Lefty's. 
"This is a community establishment loved by San Francisco," said Darlene Sularmski, who was a hostess eight years ago and now is a bartender. 
One employee, Stacey, shed tears as she recalled having a medical emergency during a shift. Bovis got her to the hospital just in time, she said. "Nick has a great, great heart and I'm just sad."