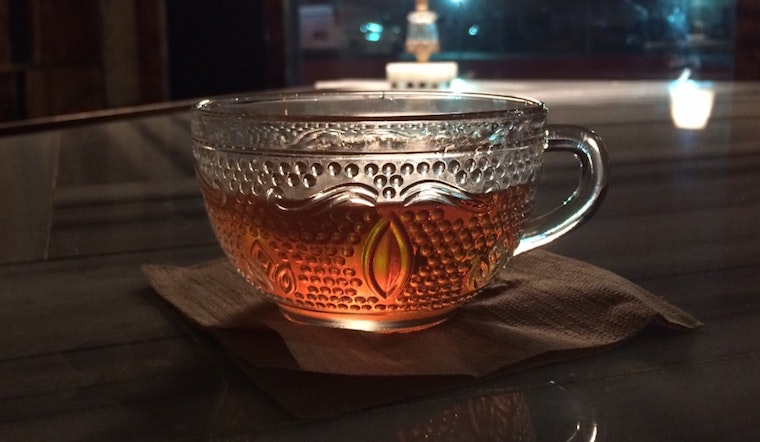 Published on January 09, 2017
The former 21 Club at Turk and Taylor has been transformed into the second incarnation of the once highly-acclaimed bar Big.
As we previously reported, Ryan Hisamune, Jordan Langer, Peter Glickshtern and Ryan Melchianothe—the team behind Jones in the Tenderloin, The Empire Room in Civic Center, Oddjob in SoMa, Myriad in the Castro and previously Big in Lower Nob Hill—took over the space after 21 Club vacated in August of 2015. 
Now open four evenings a week and aptly named Biig, the new location is continuing the team's previous menu-less model. Bartenders interact with each guest individually to determine the type of liquor and seasonal flavor they prefer, then develop a cocktail just for them.
The interior of the refreshed bar represents the work and passions of the team behind it. The walls are lined with strips of Black Acacia wood, thanks in part to an investor who manages a lumber company, Hisamune said. Another investor is a hunter, so the back bar proudly displays some well-preserved big-game heads, and a peacock is being prepared to stand guard above the door. And as one bartender loves to shop for glassware at nearby thrift stores, you can expect to sip your creation from a vintage cup.
To renovate the bar's façade, the Biig team scored an SF Shines grant from the Mayor's Office of Economic and Workforce Development. During negotiations, the team agreed to add as many windows as possible to the Turk and Taylor space to activate the corner, which sits in the heart of Tenderloin, Hisamune said.
While Biig is still settling in following a soft opening in November, the partners are already thinking about expansion. They intend to open a room next door, tentatively called 'Burgandy,' which will be available for private and corporate parties.
"We want people to be able to relax on couches and have someone wheel a cart up to them and make them a fantastic manhattan or martini," Hisamune said of the potential addition.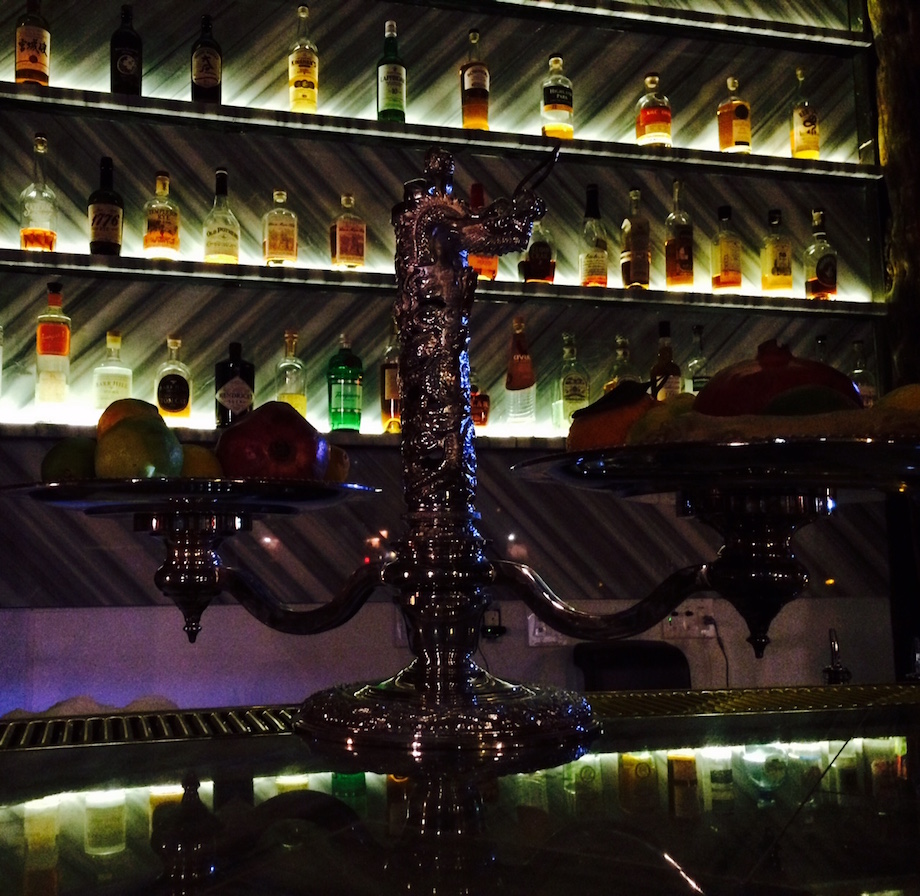 The corner of Turk and Taylor was once one of the most violent blocks in the city, with prevalent drug dealing and gang violence. Today, there's an SFPD car nearby nearly every night, and OEWD had been working to bring new businesses and nonprofits to the area, like Counterpulse and Biig, to attract more visitors to the area.
The major hotel and residential development approved for 950-974 Market is also slated to bring 250 residential units, a 232 hotel rooms, more than 16,000 square feet of retail space and 82 below-ground parking spaces to the area. Demolition of the five vacant buildings on the property is expected to begin in February.
Biig is currently open evenings Wednesday through Saturday. Hours are roughly 5-10pm Wednesdays and Thursdays, and 6pm-1am Fridays and Saturdays.
Thanks to tipster Angela C. for the heads up on the opening.